Orbital Debris Removal Company Astroscale Raises $50 Million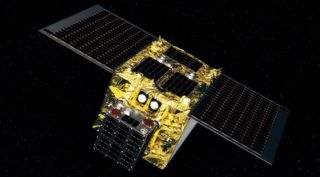 (Image credit: Astroscale)
WASHINGTON — Astroscale, a company developing technologies to capture and deorbit space debris, announced Oct. 31 it raised a $50 millionSeries D round that brings its total to date to $102 million.
Astroscale, headquartered in Singapore but with its main research and development offices in Tokyo, said that its new round was led by Innovation Network Corporation of Japan (INCJ) with participation from several other Japanese investors, including SBI Investment Company Ltd. and Mitsubishi Estate Company Ltd. INCJ, in a separate statement, said it was contributing up to $35 million in new funding, with $25.5 million of that provided now. [7 Wild Ways to Clean Up Space Junk]
The company plans to use the funding to support several ongoing efforts, including the development of a technology demonstration satellite called ELSA-d. That spacecraft, scheduled for launch in early 2020 on a Soyuz rocket, will feature "target" and "chaser" satellites to demonstrate rendezvous and proximity operations. The target spacecraft is being built by British smallsat developer Surrey Satellite Technology Ltd. under a contract announced last November.
The funding will support scaling up an operations center Astroscale established in the United Kingdom in 2017 that also handles engineering, procurement and business development. Astroscale said it plans to establish an office in the United States in 2019.
Astroscale was founded in 2013 and has raised four rounds of funding, most recently a $25 million Series C round in July 2017. Its first satellite, a technology demonstration smallsat called IDEA OSG intended to measure the density of orbital debris too small to track from the ground, was lost in a Soyuz launch failure last November.
The company believes that, since its founding, there's been growing awareness of the problems posed by orbital debris, problems compounded by proposed megaconstellations of hundreds or thousands of communications satellites. Those megaconstellations, though, offer a business model for companies like Astroscale, who can offer services to remove defunct satellites.
"Government officials and the private sector are now ready to support debris removal as a business," said Nobu Okada, founder and chief executive of Astroscale, in a statement. "This latest round of funding represents a strong vote of confidence in Astroscale's mission and will allow us to accelerate our position as the global market-leader in the field of debris removal."
The funding round is the latest sign of growing Japanese interest in entrepreneurial space companies. Another company, lunar lander developer ispace, raised more than $90 million from Japanese investors last December. In March, Japanese Prime Minister Shinzō Abe announced plans to establish a fund valued at nearly $1 billion to support the development of space companies in the country.
This story was provided by SpaceNews, dedicated to covering all aspects of the space industry.
Get the Space.com Newsletter
Breaking space news, the latest updates on rocket launches, skywatching events and more!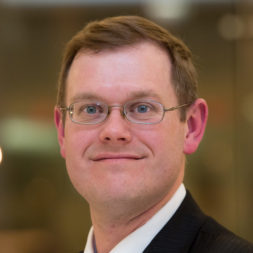 SpaceNews Senior Staff Writer
Jeff Foust is a Senior Staff Writer at SpaceNews, a space industry news magazine and website, where he writes about space policy, commercial spaceflight and other aerospace industry topics. Jeff has a Ph.D. in planetary sciences from the Massachusetts Institute of Technology and earned a bachelor's degree in geophysics and planetary science from the California Institute of Technology. You can see Jeff's latest projects by following him on Twitter.