Space Station Fires Russian Thrusters in Test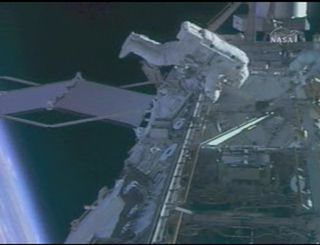 (Image credit: NASA TV.)
HOUSTON -- TheInternational Space Station (ISS) fired up its Russian thrusters Monday duringa vital test to verify the health of navigation and control computers thatfailed last week.
The test,which ended at 12:09 p.m. EDT (1609 GMT) and appeared to go smoothly, is acritical step for mission managers deciding whether the space shuttle Atlantis currentlydocked at the station will depart with its seven-astronaut crew on Tuesdayas planned.
?It seemedsuccessful,? NASA spokesperson Bill Jeffs told SPACE.com, adding thatmission managers will meet later today to discuss the results.
During thetest, ISS flight controllers handed control of the station?s orientation fromthe shuttle Atlantis to the Russian thrusters governed by a navigation andguidance - or terminal - computer inside the orbital laboratory?s Russian-builtsegment.
The Russiannavigation system maintained attitude control of the ISS, and then transferredcontrol of the thrusters to U.S. guidance systems which later shut down thethrusters and brought up U.S. control moment gyroscopes to take over. Monday?stest began at 10:34 a.m. EDT (1434 GMT).
?That?s abig step in our checkout of the computers to make sure everything is working correctly,? ISS flightdirector Holly Ridings said early Monday before the test.
Shuttle andISS mission manager will go over the data from the test and make a finaldecision on whether the Atlantis astronauts will leave Tuesday on schedule or remaindocked an extra day.
Atlantis?STS-117 crew, commanded by veteran astronaut Rick Sturckow, is due to shut thehatch between their shuttle and the ISS at 6:23 p.m. EDT (2223 GMT) today if thestation computer test checks out.
Theastronauts successfullydelivered new starboard trusses and solar arrays to the ISS, furled anolder solar wing and ferried a new crewmember to join the station?s Expedition15 crew. ?
The Russianterminal computer, along with two others and three command and control computers,failedlast week, leaving the station without the use of its primary Elektronoxygen generator and other environmental control systems.
Theshutdown also left the ISS dependent on U.S.-built gyroscopes and thrustersaboard Atlantis for attitude control. By Saturday, however, Russian engineersand cosmonauts revivedall six computers and all environmental systems aside from the Elektronoxygen generator, which is offline as planned while the station draws onsupplies aboard a docked cargo ship, NASA said.
NASA isbroadcasting the space shuttle Atlantis' STS-117 mission live on NASA TV. Click here for mission updates andSPACE.com'svideo feed.
SPACE.com Video Interplayer: Space Station Power Up with STS-117
IMAGES: Atlantis Shuttle?s STS-117 Launch Day
Complete Shuttle Mission Coverage
Get the Space.com Newsletter
Breaking space news, the latest updates on rocket launches, skywatching events and more!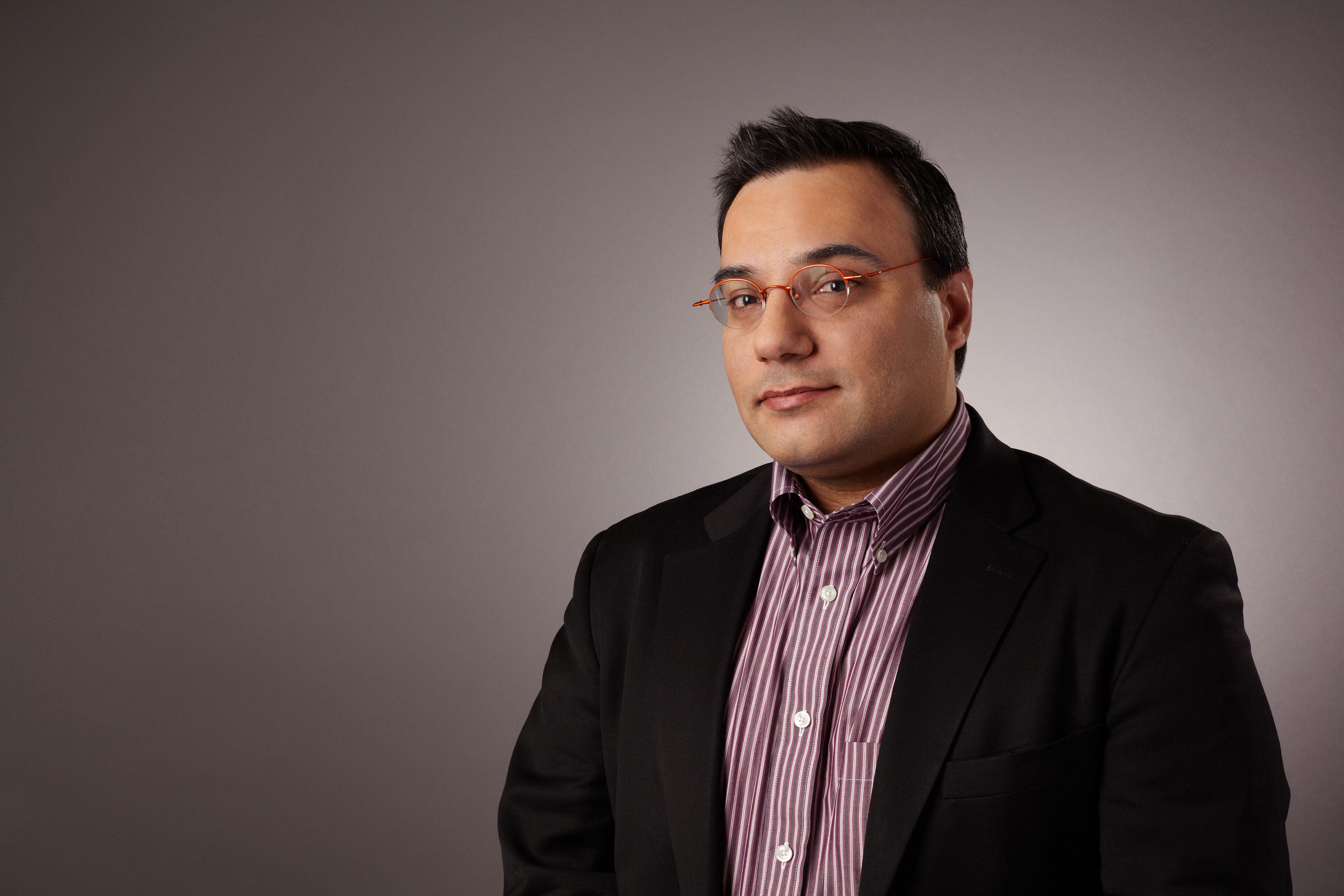 Tariq is the Editor-in-Chief of Space.com and joined the team in 2001, first as an intern and staff writer, and later as an editor. He covers human spaceflight, exploration and space science, as well as skywatching and entertainment. He became Space.com's Managing Editor in 2009 and Editor-in-Chief in 2019. Before joining Space.com, Tariq was a staff reporter for The Los Angeles Times covering education and city beats in La Habra, Fullerton and Huntington Beach. In October 2022, Tariq received the Harry Kolcum Award for excellence in space reporting from the National Space Club Florida Committee. He is also an Eagle Scout (yes, he has the Space Exploration merit badge) and went to Space Camp four times as a kid and a fifth time as an adult. He has journalism degrees from the University of Southern California and New York University. You can find Tariq at Space.com and as the co-host to the This Week In Space podcast with space historian Rod Pyle on the TWiT network. To see his latest project, you can follow Tariq on Twitter @tariqjmalik.