A Cosmic 'Valentine Rose'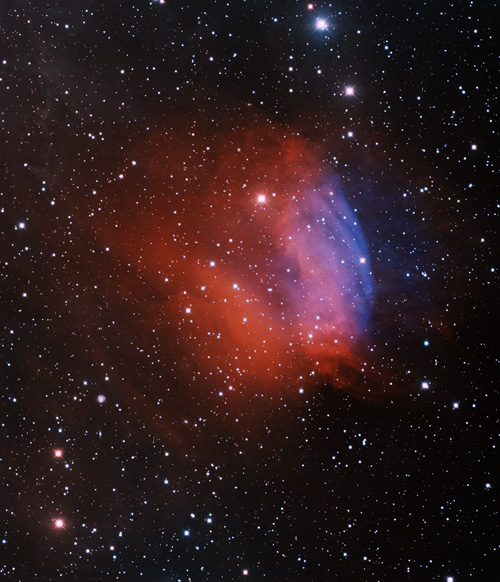 The odd planetary nebula, Sh2-174 is shaped like a rose floating in space.
Sky Heart over Paranal Observatory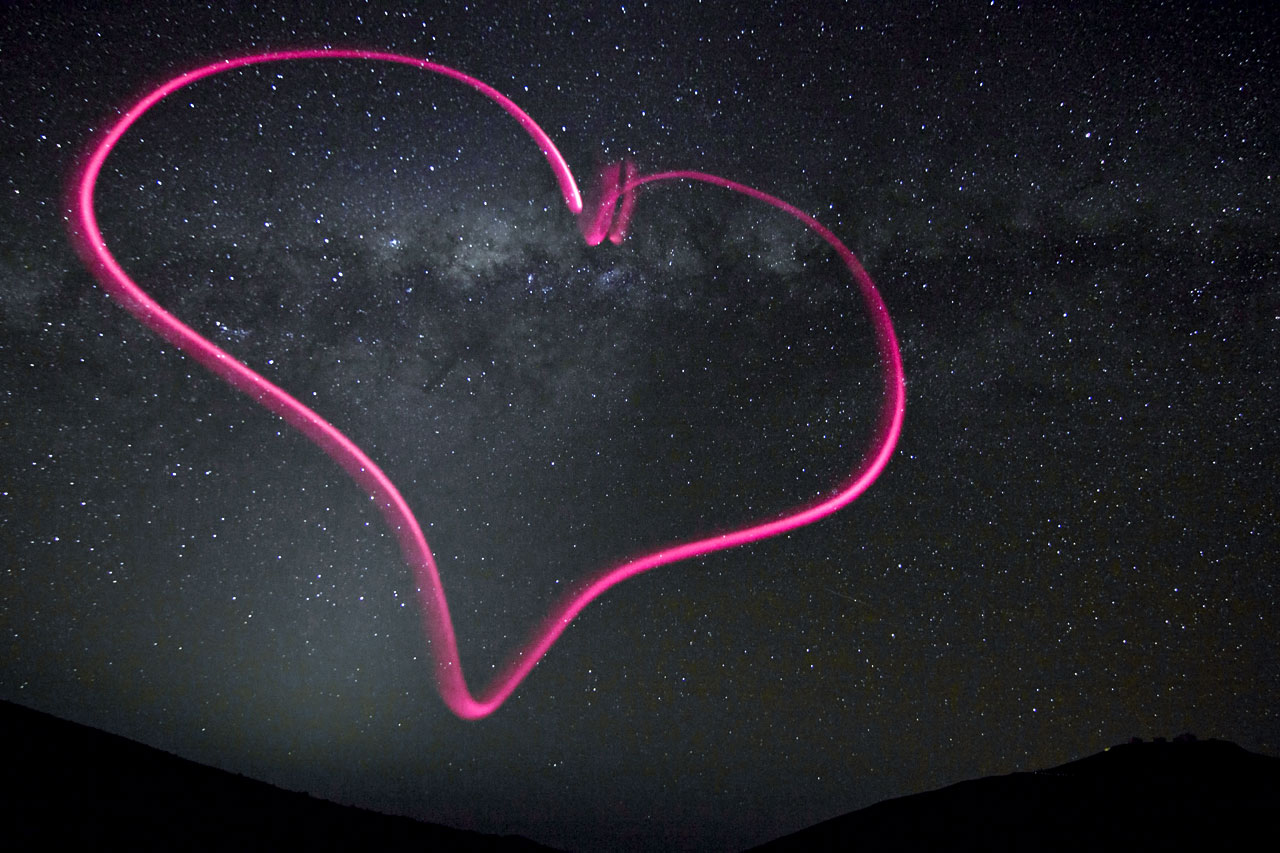 Astronomer and photographer Julien Girard drew the heart in the air with a tiny flashlight at ESO's Paranal Observatory in northern Chile. The VLT telescopes are barely visible on the hill at lower right. This photo was taken on Oct. 20, 2011 and released by ESO officials on Feb. 13, 2012.
Isle Be Your Valentine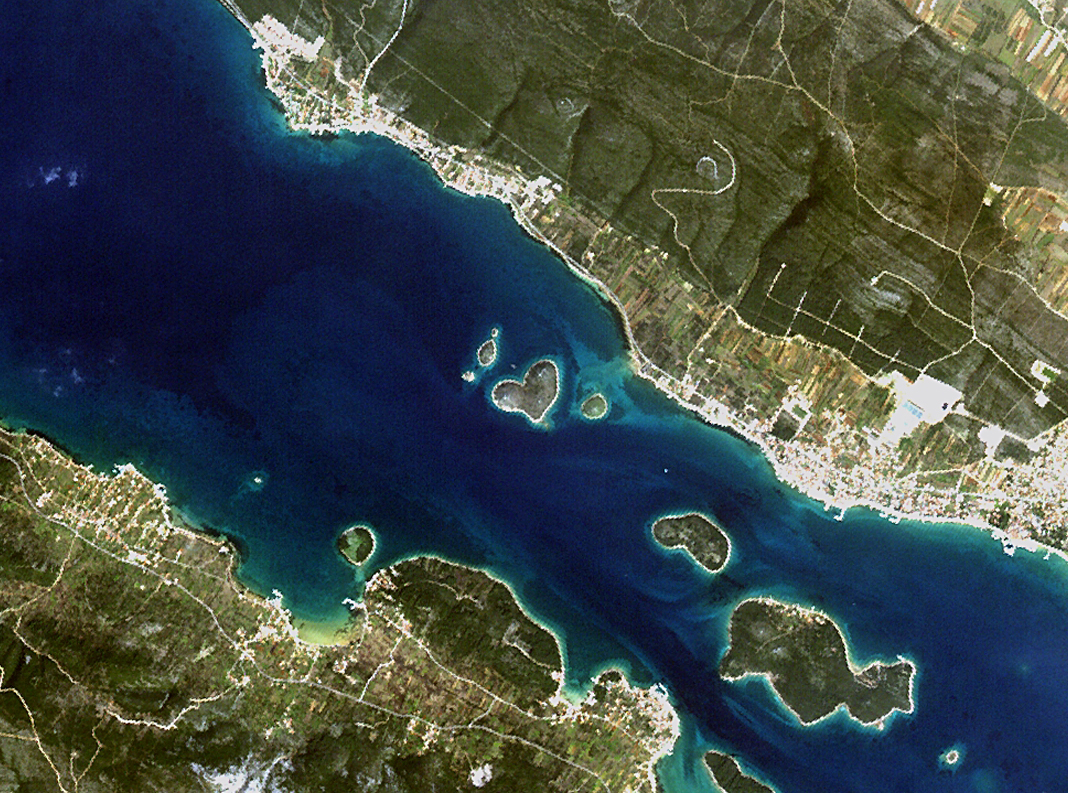 Tourists seeking a romantic locale have requested visits to an uninhabited, heart-shaped island off the coast of Croatia in the Adriatic Sea – precisely because of satellite images such as this one. Japan's Earth observation satellite, ALOS, took this image of the small island called Galešnjak on March 19, 2010. The island measures 130,000 square yards.
A Broken Heart in Space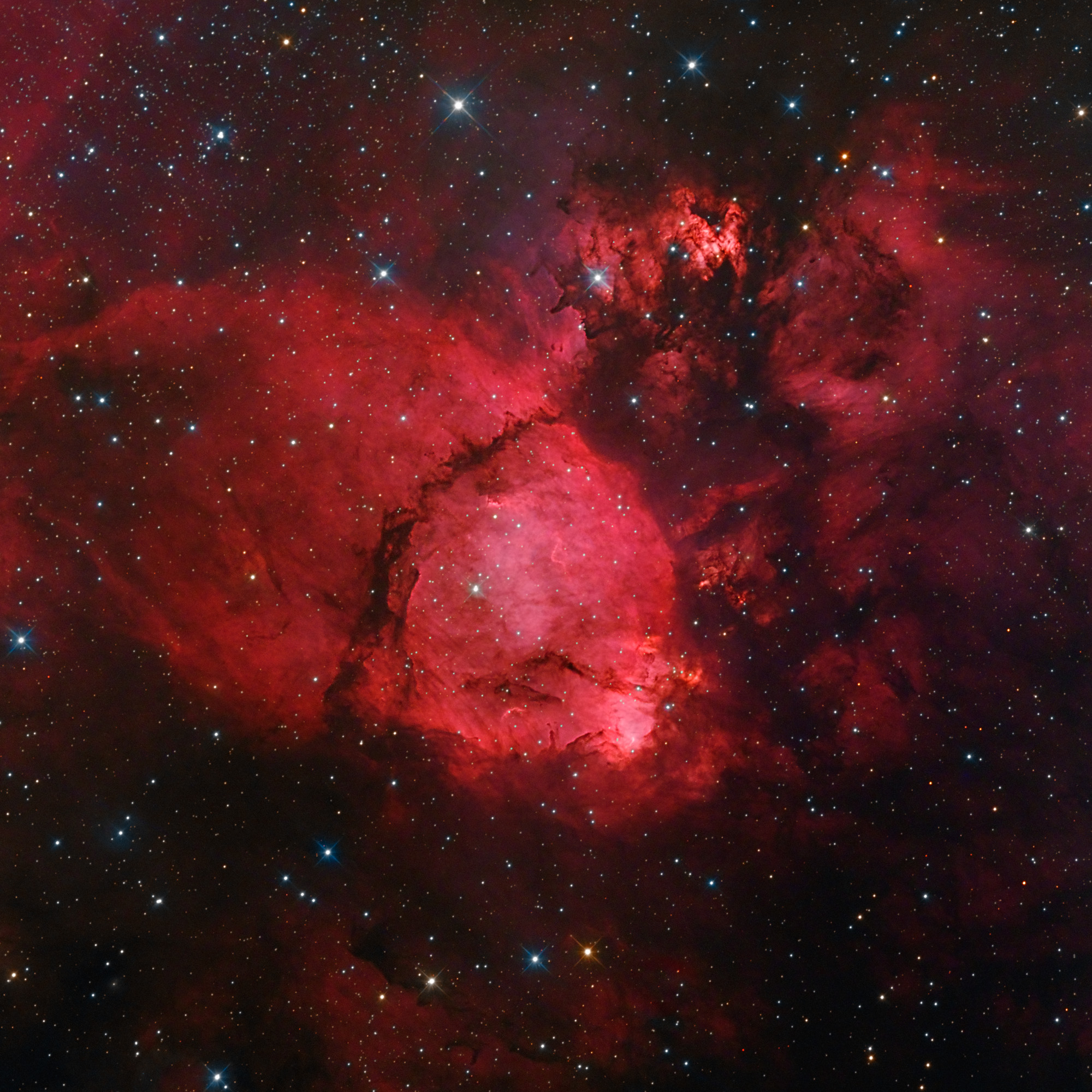 NGC 896 Emission Nebula in constellation Cassiopeia is located some 7500 light-years from Earth in the Heart Nebula. A light-year is the distance light travels in one year, or about 6 trillion miles (10 trillion kilometers).
Eye-Catching Rosette Nebula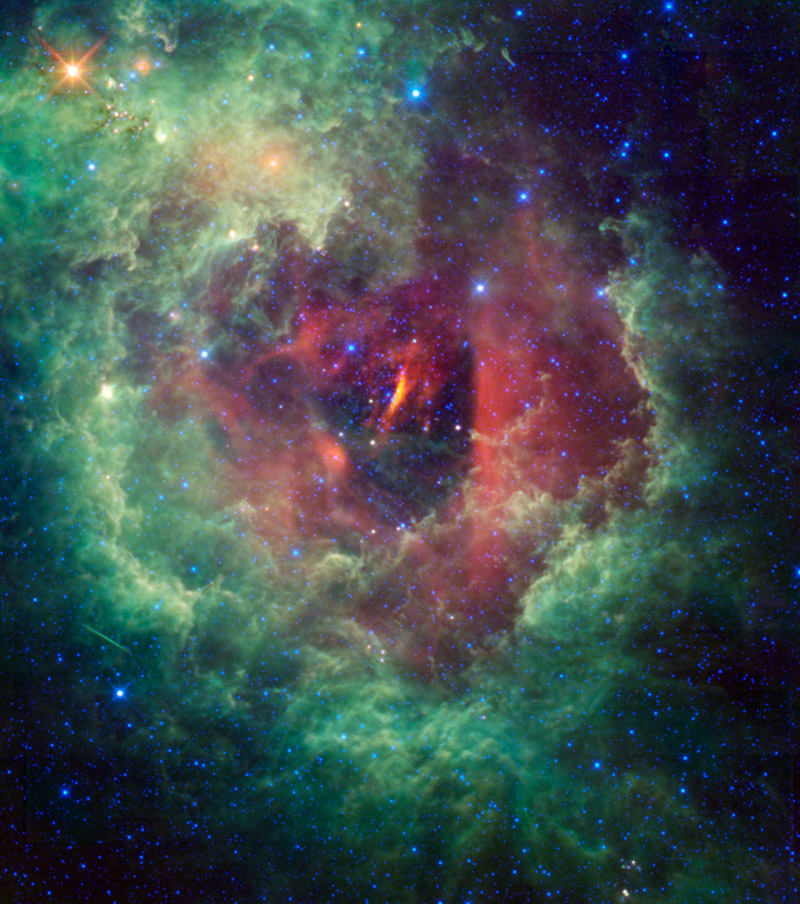 A new image taken by NASA's Wide-field Infrared Survey Explorer (WISE) shows the Rosette nebula located within the constellation Monoceros (the Unicorn). This flower-shaped nebula is a huge star-forming cloud of dust and gas in our Milky Way galaxy, about 4,500-5,000 light-years away.
Heart and Soul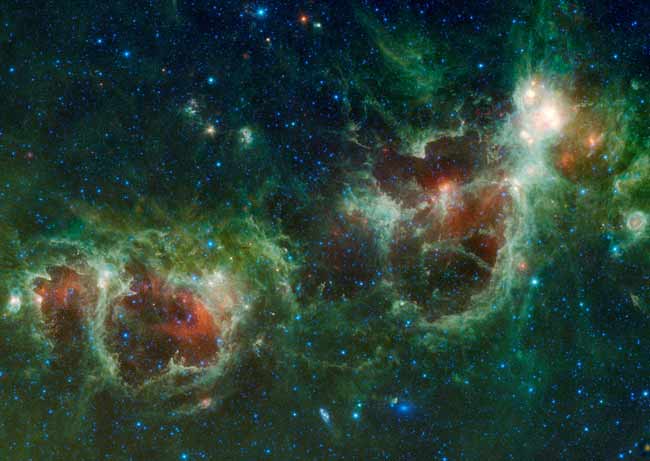 The Heart and Soul nebulae are seen in this infrared mosaic from NASA's Wide-field Infrared Survey Explorer, or WISE. The image covers an area of the sky over ten times as wide as the full moon and eight times as high in the constellation Cassiopeia.
NASA Valentine's Day Comet Flyby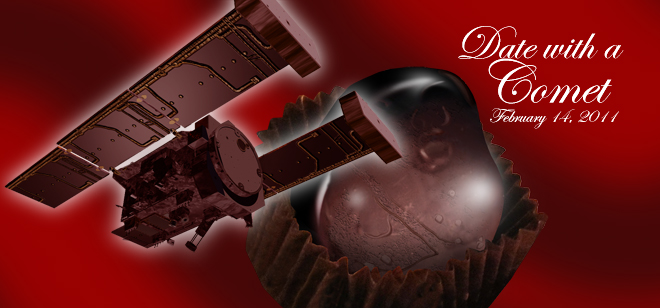 The planned Valentine's Day (Feb. 14, 2011) rendezvous between NASA's Stardust-NExT mission and comet Tempel 1 inspired this chocolate-themed artist's concept.
Roses Are Red, Auroras Are Green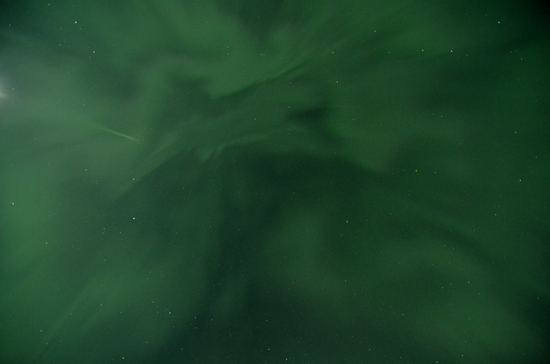 Chad Blakley captured this image of the aurora on Feb. 14, 2012, at Abisko National Park in Sweden. "Another great night in Abisko!" Blakley wrote on spaceweather.com. "My wife and I were enjoying the last few moments of our Valentine's date when my phone rang ... it was a friend telling me to look outside. When I pulled the curtains back the whole sky was alive. I missed the big show, but I was able to snap a few photos before my equipment and my body gave out ... it was a chilly 31 degrees [Celsius] below zero (minus 24 degrees Fahrenheit)!" See more of his aurora images at
www.lightsoverlapland.com
.
From Space, With Love: Astronauts Send Earth Cosmic Valentine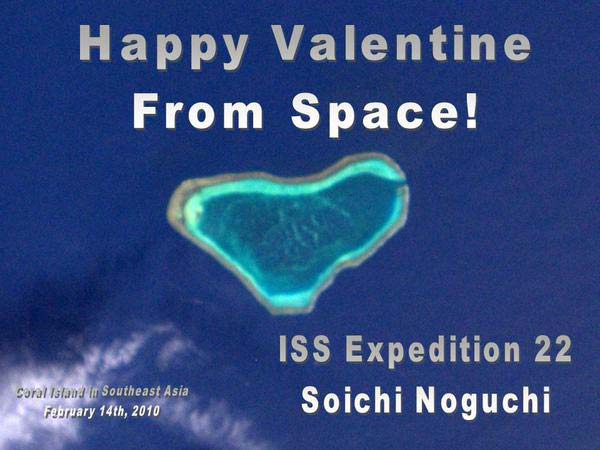 Japanese astronaut Soichi Noguchi sent this Space Valentine to his Twitter followers on Earth. It shows the heart-shaped Coral Island in southeast Asia as seen from the International Space Station, where Noguchi is living and working on the Expedition 22 crew.
Necklace Nebula Seen by Hubble Space Telescope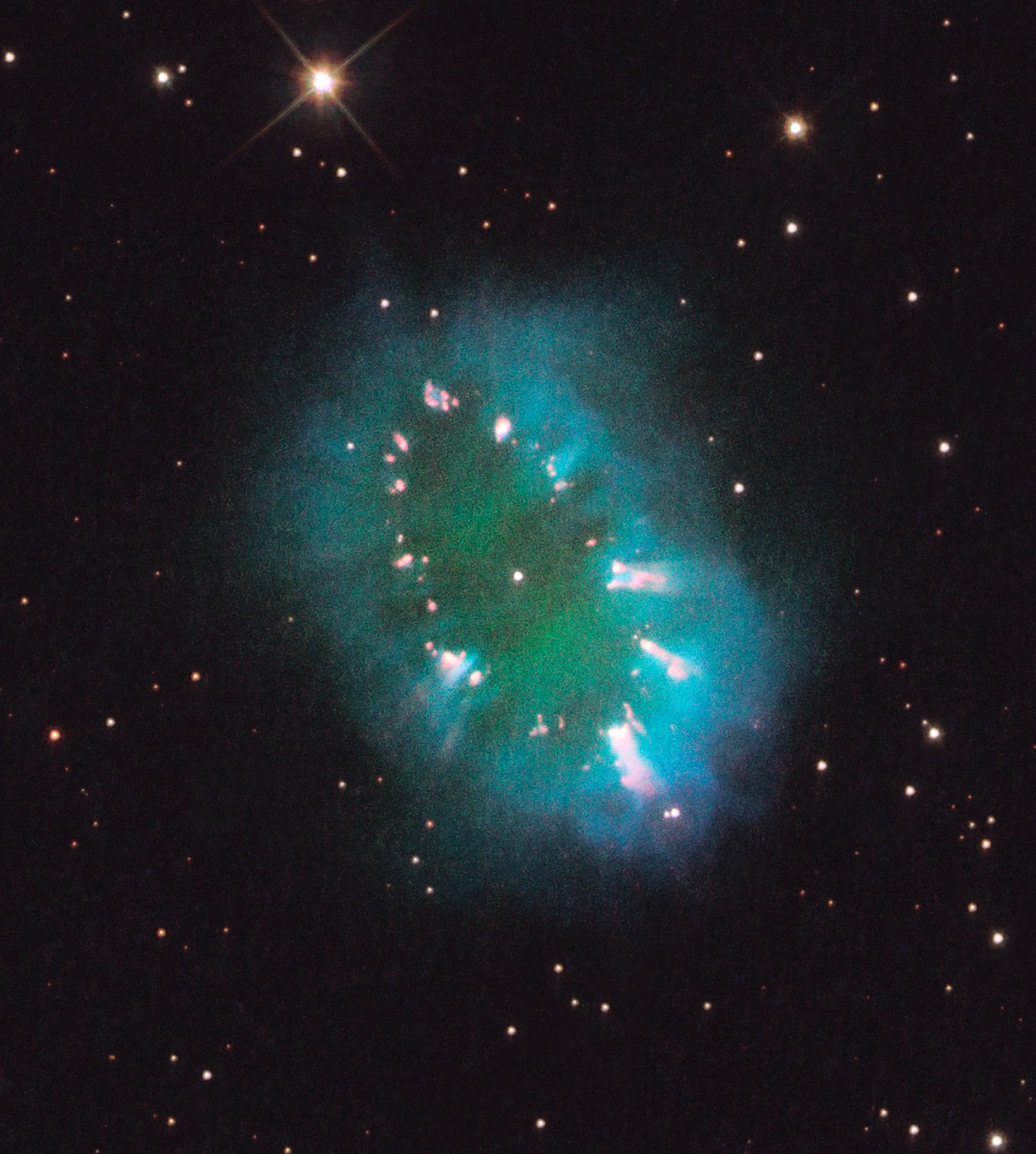 The Necklace Nebula is located 15,000 light-years away in the constellation Sagitta (the Arrow). This composite image was taken on July 2, 2011 by the Hubble Space Telescope's Wide Field Camera 3.
Rosette Nebula Night Sky Photo Knutson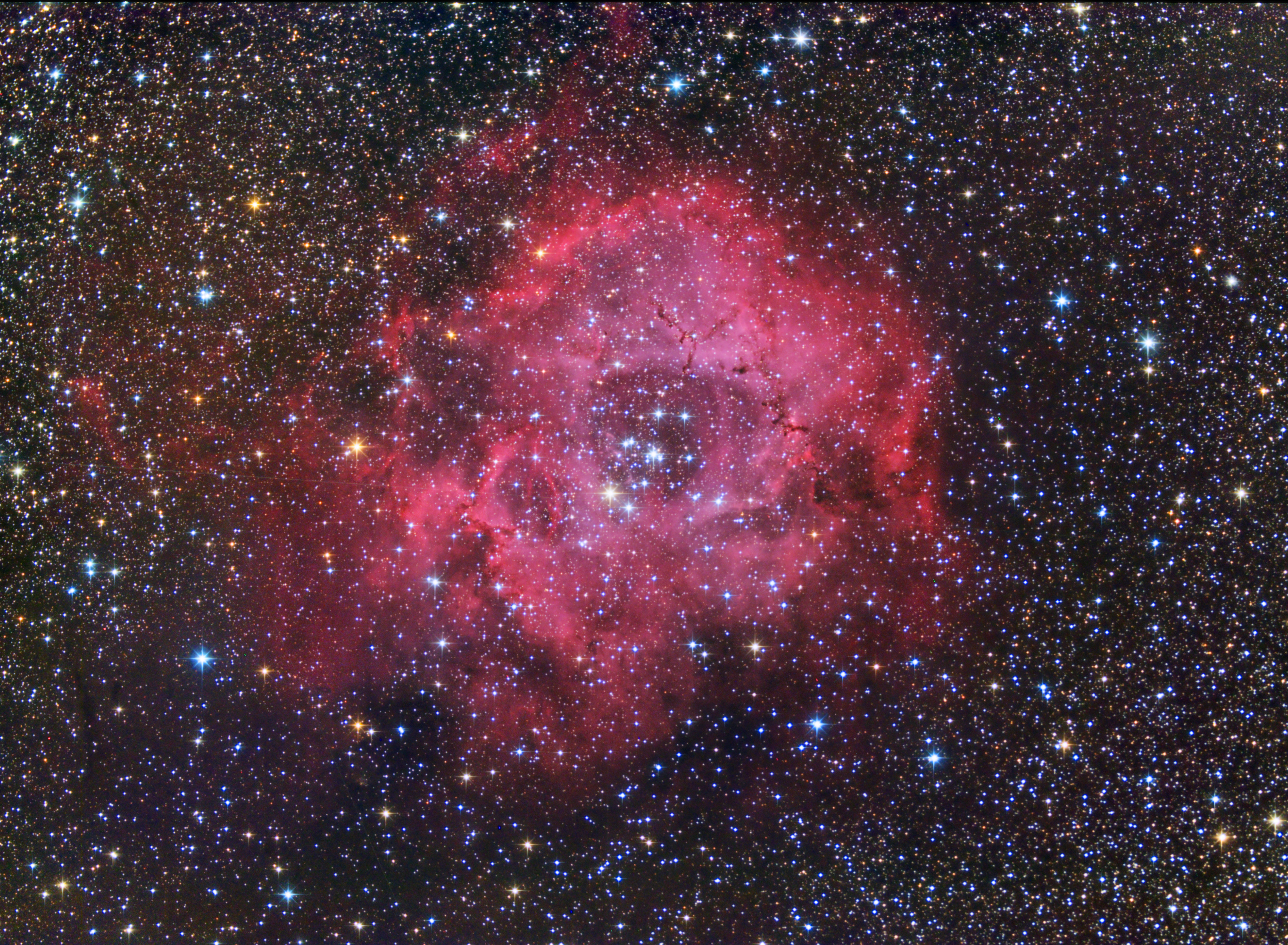 The Rosette Nebula is about 5,000 light years away at the edge of the molecular cloud Monoceros. Josh Knutson took this image in Rio Rancho, New Mexico on May 27,2012. Knutson and Salvatore Grasso collaborated on the photo's post-processing.
Miniature Space Rose Flown on NASA Shuttle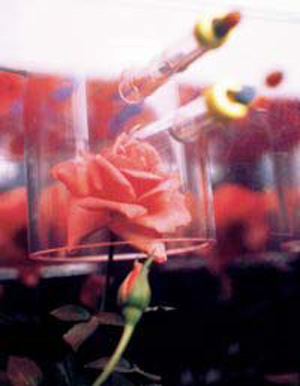 A miniature rose grows in a special Astroculture chamber as part of a 1998 space shuttle mission experiment to study new scents in space.
'Space Rose' Adds New Year's Parade to 5.3 Million Mile Journey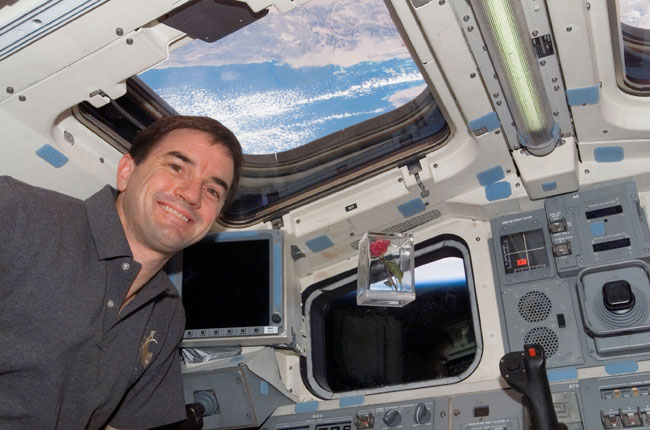 A "Tournament of Roses" rose, seen here with astronaut Rex Walheim, floated in Earth orbit in February 2008 before riding on a float in the 2009 Rose Parade.