HOUSTON — NASA revealed the members of its new astronaut candidate class who may someday help establish a sustainable presence on the moon.
The four women and six men named on Monday (Dec. 6) comprise the U.S. space agency's 23rd group of astronaut candidates since the original Mercury 7 were chosen in 1959 and the first to be recruited since the start of NASA's Artemis moon program. The new class of 10 was narrowed from a pool of more than 12,000 applicants after an extended recruitment process that began in March 2020 and was delayed due to the ongoing COVID-19 pandemic.
The astronaut candidates, or "ascans" for short, were announced at a ceremony held at Ellington Field, NASA's base for flight operations, located near Johnson Space Center in Houston. Agency leaders, including Administrator Bill Nelson and Deputy Administrator Pam Melroy, presided over the event, which had as its backdrop some of the same T-38 supersonic jets that the ascans will use to train.
Related: How To Become An Astronaut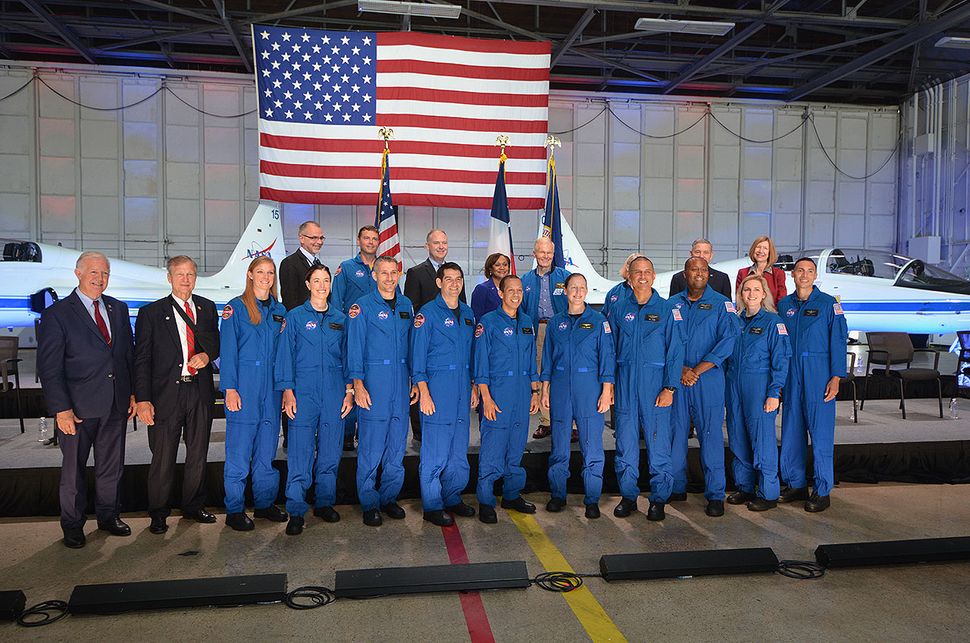 "Today we welcome 10 new explorers, 10 members of the Artemis generation, NASA's 2021 astronaut candidate class," said Nelson. "Alone, each candidate has 'the right stuff,' but together they represent the creed of our country: E pluribus unum — out of many, one."
The candidates are scheduled to report to Johnson in January to begin their training in spacecraft systems, spacewalking skills and other necessary disciplines for spaceflight. After graduating from two years of basic instruction, the Group 23 members will become eligible for a variety of assignments, including performing research on the International Space Station, launching on commercial spacecraft to commercial outposts in low Earth orbit and embarking on missions into deep space aboard NASA's Orion spacecraft and Space Launch System (SLS) rocket.
Some of the candidates may become members of NASA's Artemis team, a subset of the agency's astronaut office, assigned to preparing for humans to return to the moon and eventually launch to Mars.
Related: What It's Like to Become a NASA Astronaut: 10 Facts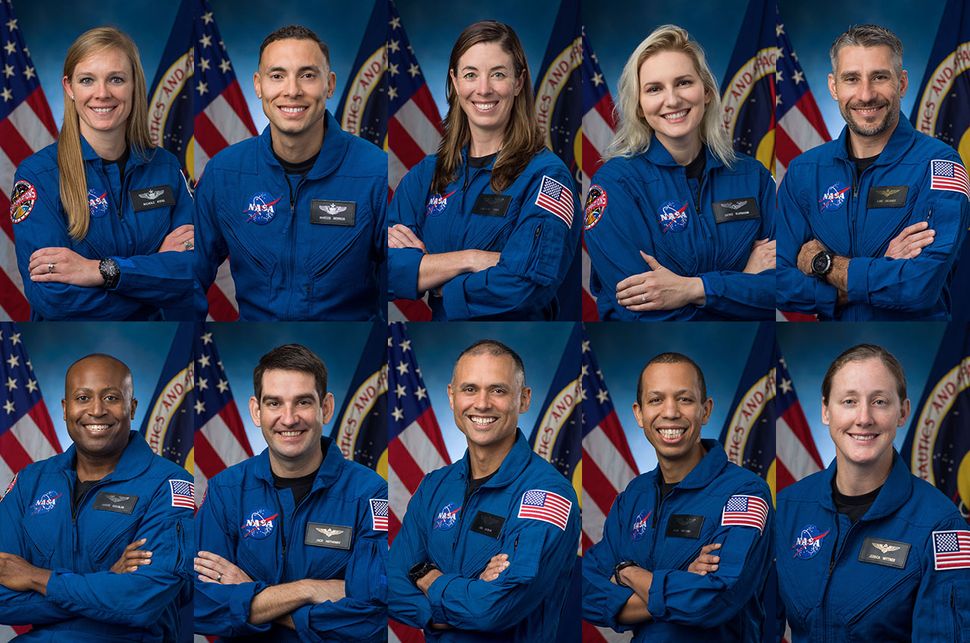 The candidates include seven military officers, two scientists, two medical doctors and a research pilot. They are:
Nichole Ayers is a 32-year-old major in the U.S. Air Force. A native of Colorado, she has a master's degree in computational and applied mathematics. One of the few women currently flying the F-22 fighter jet, Ayers led the first ever all-woman formation of the aircraft in combat.

Marcos Berríos, 37, is a major in the U.S. Air Force. After growing up in Guaynabo, Puerto Rico, he served as a reservist in the Air National Guard. A test pilot who holds a doctorate in aeronautics and astronautics, he has logged more than 110 combat missions and 1,300 hours of flight time in more than 21 different aircraft.

Christina Birch, 35, grew up in Gilbert, Arizona, and has a doctorate in biological engineering. A university professor who taught scientific writing and communication at the California Institute of Technology, she also became a decorated track cyclist on the U.S. National Team.

Deniz Burnham is a 36-year-old lieutenant in the U.S. Navy. She calls Wasilla, Alaska, home. A former intern at NASA's Ames Research Center in California, Burnham serves in the U.S. Navy Reserves. She earned a master's degree in mechanical engineering and managing onsite drilling projects throughout North America, including in Alaska, Canada, and Texas.

Luke Delaney, 42, is a retired major in the U.S. Marine Corps. He grew up in Debary, Florida and holds a master's degree in aerospace engineering. A distinguished naval aviator and test pilot, Delaney most recently worked as a research pilot at NASA's Langley Research Center in Virginia, where he supported airborne science missions.

Andre Douglas, 35, is a Virginia native who holds a doctorate in systems engineering. Douglas served in the U.S. Coast Guard as a naval architect, salvage engineer, damage control assistant and officer of the deck. He most recently was a senior staff member at the Johns Hopkins University Applied Physics Lab, working on maritime robotics, planetary defense and space exploration missions for NASA.

Jack Hathaway is a 39-year-old commander in the U.S. Navy. A native of Connecticut, he earned bachelors' degrees in physics and history at the U.S. Naval War College. A distinguished naval aviator, Hathaway most recently was assigned as the prospective executive officer for Strike Fighter Squadron 81. He has more than 2,500 flight hours in 30 types of aircraft, more than 500 carrier arrested landings and flew 39 combat missions.

Anil Menon, is a 45-year-old lieutenant colonel in the U.S. Air Force. He was born and raised in Minneapolis, Minnesota. As SpaceX's first flight surgeon, he helping to launch the company's first humans to space during NASA's SpaceX Demo-2 mission and built a medical organization to support the human system during future missions. Prior to that, he served NASA as the crew flight surgeon for various expeditions taking astronauts to the International Space Station.

Christopher Williams, 38, grew up in Potomac, Maryland. He graduated with a doctorate in physics and is a board-certified medical physicist. He most recently worked as a medical physicist in the Radiation Oncology Department at the Brigham and Women's Hospital and Dana-Farber Cancer Institute in Boston. Williams' research focused on developing image guidance techniques for cancer treatments.

Jessica Wittner, 38, is a lieutenant commander in the U.S. Navy. She is a native of California with a distinguished career serving on active duty as a naval aviator and test pilot. She holds a Master of Science in aerospace engineering and is a graduate of the U.S. Naval Test Pilot School. She flew F/A-18 fighter jets and worked as a test pilot and project officer with Air Test and Evaluation Squadron 31 in China Lake, California.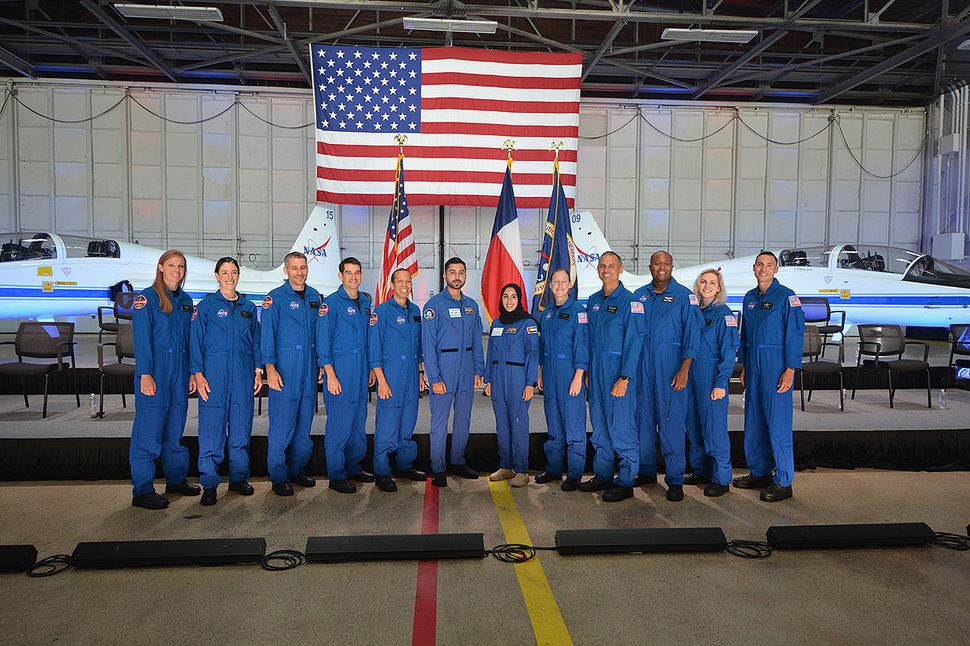 The new astronaut candidates will be joined in their training by two United Arab Emirates (UAE) candidates, Nora AlMatrooshi, a 28-year-old mechanical engineer, and Mohammad AlMulla, a 33-year-old pilot for the Dubai Police, who were selected by the Mohammed Bin Rashid Space Center (MBRSC) in Dubai in April.
NASA's astronaut corps currently has 44 active members, led by Chief Astronaut Reid Wiseman. With the addition of the new class, NASA has selected 360 men and women to train as astronauts in its more than 60-year history.
"We've made many giant leaps throughout the last 60 years, fulfilling President Kennedy's goal of landing a man on the moon," said Vanessa Wyche, Johnson Space Center director. "Today we reach further into the stars as we push forward to the moon once again and on to Mars with NASA's newest astronaut candidate class."
To be eligible, the new ascans had to be U.S. citizens with a master s degree from an accredited institution in a science, technology, engineering or mathematics (STEM) field with at least three years of related experience, or at least 1,000 hours of pilot-in-command time in jet aircraft. The candidates also had to pass the NASA physical for long-duration spaceflight.
Follow collectSPACE.com on Facebook and on Twitter at @collectSPACE. Copyright 2021 collectSPACE.com. All rights reserved.