Former NASA astronaut Leland Melvin — a veteran of two space shuttle missions to build the International Space Station — will judge a new online fundraising competition to support science education beyond the classroom.
Melvin will co-judge the Science Everywhere Innovation Challenge, a competition that calls on teachers to submit ideas for projects that can inspire students to learn about math and science outside of school. Later this summer, the panel will select five winning projects that will each receive $5,000.
But even teachers who don't win the final prizes can raise money for their projects. Participants must post their ideas to DonorsChoose.org, where members of the public can donate to support the projects. Those funds will then be matched by the Science Everywhere sponsors, the Overdeck Family Foundation and the Simons Foundation. The two groups have committed to giving up to $450,000 in matching funds, along with the five prizes of $5,000 each.
"My parents were educators who inspired me and so many others to reach for the stars," said Melvin, who flew on STS-122 and STS-129, in a statement. "I want to honor their legacy by partnering with DonorsChoose.org and Science Everywhere to help unlock these teachers' great science ideas, to inspire our next generation of STEAM [Science, Technology, Engineering, Arts and Math] explorers."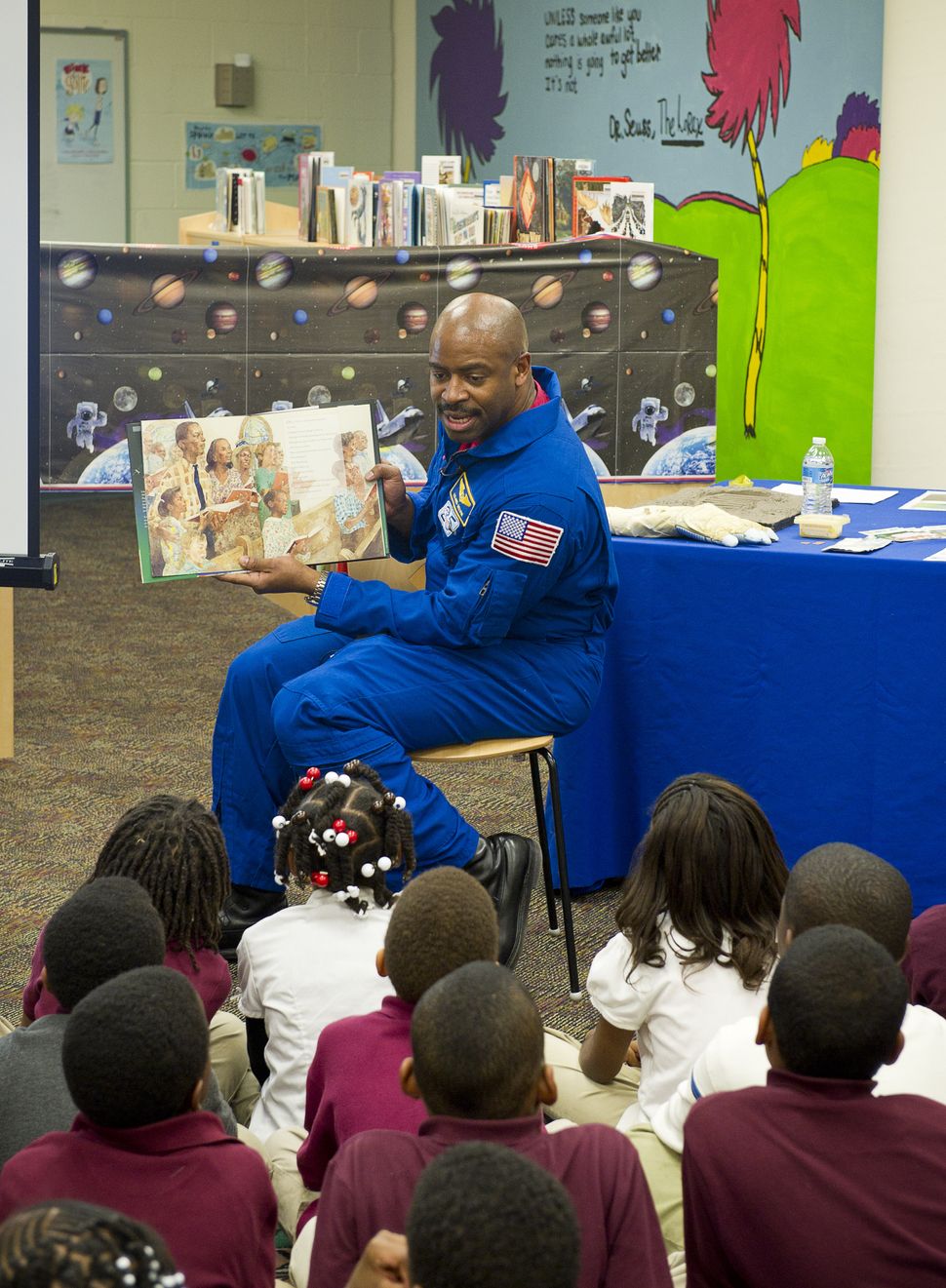 The 12-person judging panel consists of six national leaders in math and science education and outreach (including Melvin) and six "science ambassador" teachers. Other high-profile members of the panel include football wide receiver Victor Cruz, a free agent formerly with the New York Giants; Cruz's personal foundation is focused on getting kids into careers in science, technology, engineering and math. Another panelist is "Science Bob" Pflugfelder, a television personality who has appeared on shows such as "Jimmy Kimmel Live" and Nickelodeon's "Nicky, Ricky, Dicky & Dawn."
Teachers can submit their proposals until Friday, March 24, at DonorsChoose.org. Funds will continue to be matched until the $450,000 cap is reached. You can support the projects by visiting this page on the website.
Follow Elizabeth Howell @howellspace, or Space.com @Spacedotcom. We're also on Facebook and Google+. Original article on& Space.com.