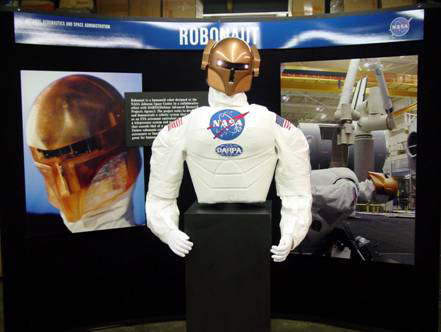 LAS CRUCES, NM – There's something in the air here. And that's the result of a partnership between the X Prize Foundation and the State of New Mexico to create nothing less than the world's first true rocket festival.
The X Prize Cup and Holloman Air Force Base in neighboring Alamogordo here have joined forces to produce a thrill-filled Air & Space Expo extravaganza, to be held this coming weekend, October 27-28.
This first ever Air & Space Expo will give spectators a unique view of flight – from historical aircraft to the future of spaceflight, said Bretton Alexander, Executive Director of Space Prizes and the Wirefly X Prize Cup in Washington, D.C.
"People will be able to walk from one end of the history of flight to the other, and imagine what might come next and how they can be a part of it," Alexander said.
A bottom line for showcasing an array of vehicles that can take to the sky: Create the first-ever "live" air & space expo with both launch and flying activities throughout each day.
The 49th Fighter Wing is the host wing at Holloman Air Force Base and supports national security objectives with, for example, mission-ready F-117A Nighthawk stealth fighters.
"It will be a two-day air and space show like never before," said Brigadier General David Goldfein, 49th Fighter Wing commander. "We are going to have flying demonstrations and static displays of all the aircraft in the Air Force inventory," he said, intermixed with commercial space companies competing in the X Prize competition.
Edge-of-the-seat thrill
Clearly, one milestone-making event is the Northrop Grumman Lunar Lander Challenge. Indeed, this signature event speaks to the mantra behind the Wirefly X Prize Cup: Revolution Through Competition.
The lunar lander competition is running hot and heavy, given $2 million in prize money at stake for the teams that can launch their lunar landers into the sky and return them safely to a simulated lunar surface within the allotted time.
"We are excited about the chances of a team winning prize money in the Northrop Grumman Lunar Lander Challenge this year," Alexander told SPACE.com. "Watching the teams compete is an edge-of-the-seat thrill ? anything can happen!"
Also, there's another aspect of this year's Challenge that's very new and novel. "There is a logical continuum between the Northrop Grumman Lunar Lander Challenge and the Google Lunar X Prize," said Will Pomerantz, director of Space Projects for the X Prize Foundation.
The Google Lunar X Prize is a recently announced robotic race to the Moon to win a $30 million prize purse. Private companies from around the world will compete to land a privately funded robotic rover on the Moon that is capable of completing several mission objectives, including roaming the lunar surface for a distance, as well as send back to Earth video, images and data.
"So far, well over 200 people have requested registration material from us," on the Google Lunar X Prize, Pomerantz told SPACE.com.
Both this Saturday and Sunday – October 27 and 28th – the Wirefly X Prize Cup and Holloman Air and Space Expo will fill the skies and imagination, from the 8:00 a.m. gate opening at Holloman Air Force Base to 5:00 p.m. closing time.
Spirit of innovation
The free and open-to-the-public spectacular will feature seven hours each day of live rocket launches, air show performances, as well as the Northrop Grumman Lunar Lander Challenge vehicle competition. Ground and static displays of rockets, NASA show-and-tell exhibits, robots and planes, including military and warbird aircraft, are part of the revelry.
One special event among many is the display of finalist ideas from teams of high school students from all over the United States, all focused on winning the 2007 Pete Conrad Spirit of Innovation Award. The proposed ideas would accelerate the personal spaceflight industry.
The ten finalist ideas range from reducing the shock vibration of rockets to a belt that would allow people to play sports in micro-gravity. Winners will be chosen by popular vote, and announced at the closing ceremonies on Sunday, October 28, at noon. The first place team will receive a $5,000 grant, followed by $2,500 for second place and $1,500 for third.
The award itself is a large, bronze rocket ship trophy, created especially for this competition by Erik Lindbergh, an artist, aviator and grandson of famed aviator Charles Lindbergh.
Gawk watch
What else can you expect to see at the Holloman Air & Space Expo?
You'll be on gawk watch seven hours each day, witnessing non-stop launch and aerial activities. Your sightseeing agenda includes:
Amateur rocket launches

Air Force jet fighter demos including the F-22 Raptor, F-117 Nighthawk, the F-16 Fighting Falcon and the F-15 Eagle

Jump teams

Aerobatic performers

Vintage aircraft and warbirds
If you need to give your neck a rest from watching the sky, take a walk through nearly 30 acres – that's right, 30 acres – of ground displays featuring 100 exhibitors, NASA show-and-tell, rockets, rovers and robots, military aircraft, flightline chalets, souvenir vendors and food/beverage concessionaires.
By the way, while in Alamogordo, put on your to-do list a visit to a very special museum nearby – the New Mexico Museum of Space History. Check this museum out and its incredible array of exhibits, IMAX presentations, plus indoor and outdoor rocket and space hardware on display.
For more information on the New Mexico Museum of Space History, go to: http://www.nmspacemuseum.org/
Leave your hat on
For you last-minute procrastinators out there, if you are flying from a different state, it is best to arrive at the El Paso Airport in El Paso, Texas. This airport is fairly small and easy to maneuver. The airport is about one-and-a-half hours from the city of Alamogordo.
Holloman Air Force Base is located off the 70 freeway. From El Paso – or from the south – just take US 54 to US 70 West, then exit at Holloman Air Force Base. From the west, follow US 70 and exit at Holloman Air Force Base, and from the east, follow US 70 and exit at Holloman Air Force Base.
Please use Holloman's main gate entrance off of Highway 70.
Officials at the X Prize Cup have posted notice that the weather is typically in the 70's during the day and 40's to 50's in the evening. They recommend that you leave your hat on – that is, protect yourself from the sun. Don't forget to bring comfortable walking shoes, sunglasses, sunscreen and a camera, and make sure you drink plenty of water.
For detailed information and last minute updates regarding the Wirefly X Prize Cup '07 and Holloman Air and Space Expo, put your computer on an internet trajectory to: http://space.xprize.org/x-prize-cup/
VIDEO: Holloman AFB: October 2007

VIDEO: 2007 Teams: Lunar Lander

VIDEO: Moon 2.0: Join the Revolution