Space Shuttle Crew Prepares for Landing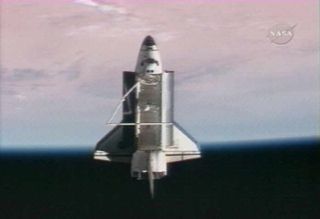 (Image credit: NASA TV.)
Thisstory was updated at 2:03 a.m. EST.
CAPECANAVERAL, Fla. - Astronauts aboard NASA?s shuttle Atlantis are converting theirspacecraft back into a 100-ton glider today as they gear up for a plannedWednesday landing.
Shuttlecommander Stephen Frick and pilot Alan Poindexter will fire Atlantis? thrustersand test vital systems to ensure their spacecraft is ready to once again flythrough the Earth?s atmosphere.
?We?relooking forward to getting home, and we?re headed home now,? Frick said afterAtlantis undockedfrom the space station early Monday.
Atlantis?seven-astronaut crew is due to land at 9:07 a.m. EST (1407 GMT) on a runway atNASA?s Kennedy Space Center in Cape Canaveral, Fla., here to conclude a successful13-day mission to the International Space Station (ISS). The astronauts delivered the European Space Agency?s (ESA) 1.4 billioneuro ($2 billion) Columbus laboratory to the ISS and swapped out one member ofthe station?s three-person crew.
?Thismission has gone extremely well,? said Mike Sarafin, NASA?s lead shuttle flightdirector for Atlantis? spaceflight.
Engineers didtackle a glitch overnight with heaters for four of Atlantis? aft-mountedvernier thrusters used for attitude control. The heaters appeared to havefailed, but the glitch does not pose a safety concern for the shuttle crew?slanding, NASA officials said. The shuttle has a total of 44 thrusters that makeup its reaction control system.
?They are smallattitude control jets and they are not used during deorbit maneuvers,? saidNASA mission commentator Lynette Madison. ?There are no power or propellantconcerns.?
Mission Controlradioed the Atlantis astronauts early today with an update on the glitch, adding that the crew may fly some unplanned maneuvers to keep the unheated thrusters from growing too cold.
?Thanks a lot forthose words,? said Frick, whose crew awoke to the song ?Always Look on theBright Side of Life? from the musical ?Spamalot? - a tune chosen especially forhim - this morning. ?We kind of figured we would be down [vernier jets] from now on but it isgood to hear we don't have any power or prop concerns.?
Sarafinsaid the shuttle astronauts and Mission Control accomplished all of their goalsdespite some major changes, including the unexpectedillness of German astronaut Hans Schlegel, of the ESA, that kept him fromparticipating in one of the mission?sthree spacewalks and added a day to the spaceflight.
?I couldn?tbe prouder of them,? Sarafinsaid of the Atlantis crew and flight controllers on Earth. ?We learned that wehad a good process in place.?
Atlantishas four landing opportunities on Feb. 20; two at KSC and two others at abackup runway at California?s Edwards Air Force Base. NASA hopes to landWednesday to give the U.S. military more time to shootdown an ailing spy satellite laden with a half-ton of toxic hydrazinerocket fuel.
?Generally,the weather looks favorable at the Kennedy Space Center,? Sarafin said, adding that missionmanagers were drawing up a landing strategy on Monday.
Engineerswere also analyzing imagery from the Atlantis crew?s final inspection of theirspacecraft?s heat shield late to seek out any new damage from micrometeoritesor orbital debris during the mission. The orbiter was already cleared of anyconcerns related to launch debris last week.
Gravity?sembrace
Atlantis astronautswill spend time stowing away final bits of cargo and setting up a recumbentseat for their newest crewmember - U.S. astronaut Dan Tani - who is returningto Earth after a four-month flight to the ISS.
Tani joinedthe station?s Expedition 16 crew during NASA?s last shuttle flight in lateOctober and originally hoped to return home in mid-December. But delays toAtlantis? current mission added an extra two months to his orbital trek.
Therecumbent seat, which will allow Tani to weather Atlantis? landing in areclining position, is designed to ease his return to Earth?s gravity aftermonths of weightlessness.
?I?ve beenworking out on the treadmill quite a bit,? Tani said of his preparations,adding that past long-duration crewmembers have found the exercise regimehelpful. ?Other than that, there?s not really a lot much more preparation thatI can really do.?
Tani?sreplacement, ESA astronaut LeopoldEyharts of France, launched aboard Atlantis on Feb. 7 and stayed aboard thestation to continue the commissioning of the Columbus laboratory until lateMarch.
?I'd liketo say that Dan is a great guy,? Eyharts said before Tani left the station. ?Ihope that in a few weeks, we'll be able to do 1/100th of what he is able to dotoday.?
NASA isbroadcasting Atlantis' STS-122 mission live on NASA TV. Click here for SPACE.com'sshuttle mission coverage and NASA TV feed.
VIDEO: ESA's New Science Laboratory
IMAGES: STS-122 Launch Day for Shuttle Atlantis
Get the Space.com Newsletter
Breaking space news, the latest updates on rocket launches, skywatching events and more!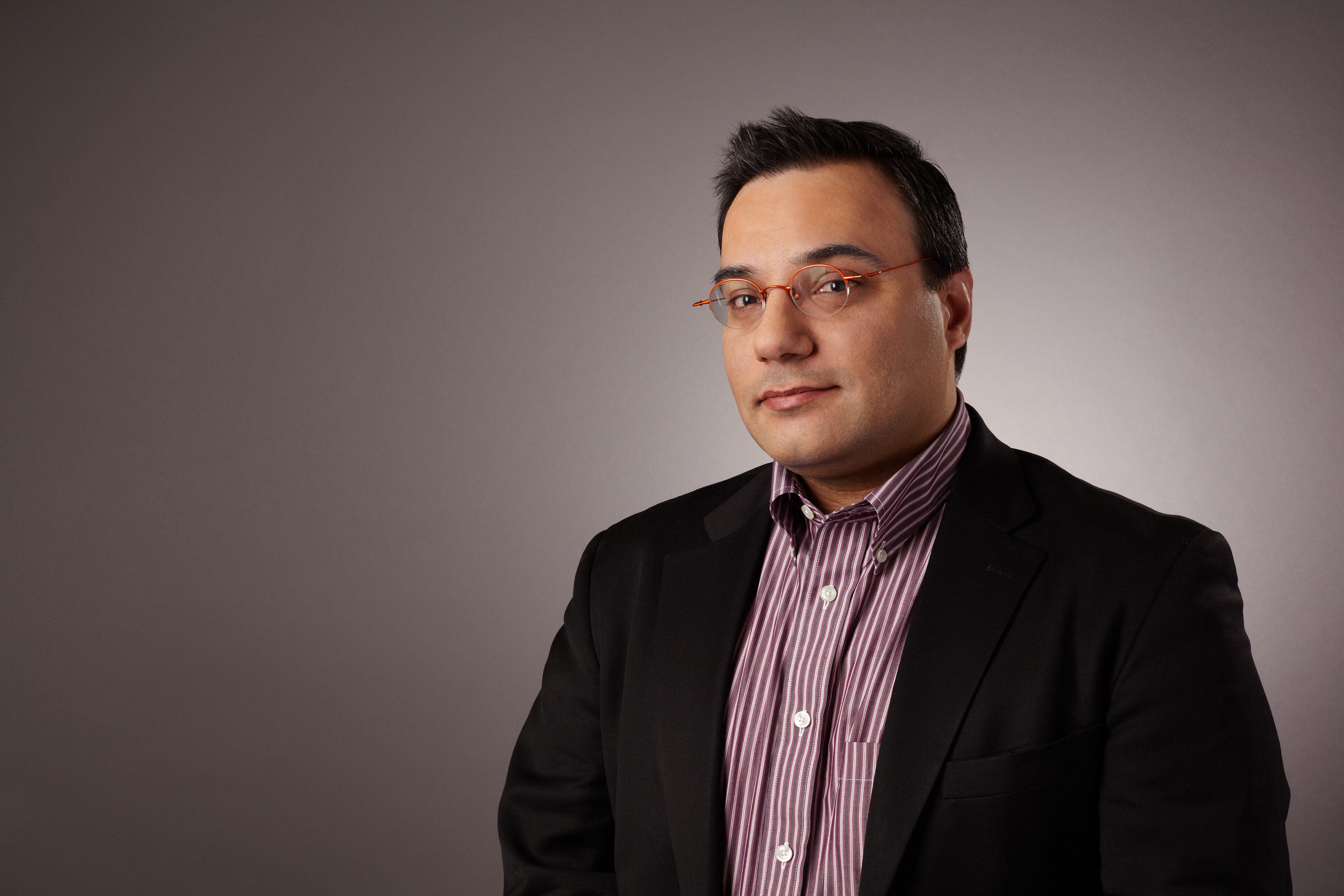 Tariq is the Editor-in-Chief of Space.com and joined the team in 2001, first as an intern and staff writer, and later as an editor. He covers human spaceflight, exploration and space science, as well as skywatching and entertainment. He became Space.com's Managing Editor in 2009 and Editor-in-Chief in 2019. Before joining Space.com, Tariq was a staff reporter for The Los Angeles Times covering education and city beats in La Habra, Fullerton and Huntington Beach. In October 2022, Tariq received the Harry Kolcum Award for excellence in space reporting from the National Space Club Florida Committee. He is also an Eagle Scout (yes, he has the Space Exploration merit badge) and went to Space Camp four times as a kid and a fifth time as an adult. He has journalism degrees from the University of Southern California and New York University. You can find Tariq at Space.com and as the co-host to the This Week In Space podcast with space historian Rod Pyle on the TWiT network. To see his latest project, you can follow Tariq on Twitter @tariqjmalik.