Shuttle Astronauts Gear Up for Third ISS Spacewalk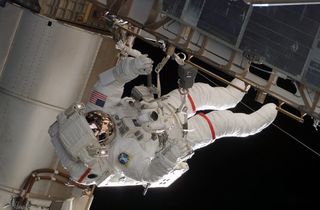 (Image credit: NASA.)
HOUSTON -- Apair of spacewalking astronauts will venture outside the International SpaceStation (ISS) Wednesday to prime the orbital laboratory for future constructionas NASA works to determine whether a heat shield repair is required for theshuttle Endeavour.
Endeavourshuttle astronaut Rick Mastracchio and ISS flight engineer Clayton Anderson areset to begin their planned6.5-hour spacewalk at 11:01 a.m. EDT (1501 GMT) to prepare the spacestation's Port 6 (P6) truss for a major move later this year.
"Thetasks on this spacewalk are all geared towards the STS-120 missionpreparations," said Matt Abbott, NASA's lead STS-118 shuttle flightdirector, in a Tuesday briefing. NASA's STS-120- mission is slated to launch inlate October with a new room for the ISS.
While thetwo spacewalkers toil outside the ISS, NASA mission managers expect to completetests to determine whether repair tasks will be added to another STS-118spacewalk to fix a small cut in two of the belly-mounted heat tiles alongEndeavour's underbelly. The damage was caused by an errant pieceof fuel tank debris about one minute after the shuttle's Aug. 8 launch.
JohnShannon, chairman of Endeavour's mission management team, said late Tuesdaythat a preliminary analysis has shown that the orbiter is safeto fly without a repair. But engineers wanted extra time to make sure that landingwithout a heat shield fix would not cause further damage that could require moreextensive repairs once the spacecraft returns to Earth.
A decisionon whether a spacewalk repair will be necessary is anticipated for sometimelate Wednesday, NASA has said.
PrimingP6
Slated tolaunch in late October aboard the Discovery orbiter, NASA's STS-120 missionwill deliver the new Harmony connecting node and feature the relocation of thespace station's mast-like P6 truss from its vertical perch to a permanentposition on the orbital laboratory's port-most side.
"P6 isgoing to eventually be moved from the zenith part of station to theportside," Mastracchio said before flight. "So we have to kind ofclean up P6."
To do that,Mastracchio and Anderson will pry an S-band antenna from P6 and reattach it tothe station's horizontal Port 1 truss segment. The spacewalkers will also movea pair of large equipment pushcarts from their position on the portside of thestation's railcar-like Mobile Transporter to the starboard side, which willclear a path for the robotic arm base for future ISS construction.
Mastracchioand Anderson are also due to retrieve a pair of materials exposure experimentsand a P6 truss transponder, as well as install new communications gear duringtheir excursion. The spacewalk will mark the third for Mastracchio and the STS-118mission, as well as the second career excursion for Anderson.
Commandedby veteran shuttle flyer Scott Kelly, Endeavour's 14-day mission is delivering about5,000 pounds (2,267 kilograms) of cargo, a new spare parts platform and a smallspacer segment for the starboard side of the space station's main truss. Theshuttle's STS-118 crew includes teacher-turned-astronautBarbara Morgan, who first joined NASA in 1985 as the backup for Teacher inSpace Christa McAuliffe before the Challenger tragedy a year later.
RejoiningSTS-118
Today'sspacewalk marks a return of sorts for Anderson to Endeavour's astronaut crew.
TheExpedition 15 crewmember originally trained to launch to the space station onthe STS-118 mission, but he wasreassigned to NASA's earlier STS-117 flight - which launched in June - torelieve fellow American spaceflyer Sunita Williams as an ISS flight engineer.But despite arriving ahead of his former crewmates, Anderson said he looked forwardto a familiar set of tasks.
"Mymission with 118 is essentially unchanged from what it was before," Andersonsaid in a preflight NASA interview. "The only thing that?s reallydifferent is, I don?t spend the first three days, from launch to docking, withthe 118 crew -- I do it with 117."
Anderson isslated to perform up to two spacewalks with the STS-118 crew. In addition totoday's excursion, he is also set to perform a series of ISS maintenance taskswith STS-118 spacewalker Dave Williams, of the Canadian Space Agency, on Friday.
Prior toEndeavour's arrival, Anderson spent a good portion of his time packing up experimentsand cargo to ride back to Earth with the STS-118 crew.
"ClayAnderson is still part of this crew in my mind," Mastracchio told SPACE.combefore launch. "Clay just went ahead of us, to get things set up for us."
NASA isbroadcasting Endeavour's STS-118 mission live on NASA TV. Click here for mission updates andSPACE.com's NASA TV feed.
VIDEO: STS-118 Mission Profile: Third Spacewalk
VIDEO: Endeavour Shuttle Tile Damage
Complete Space Shuttle Mission Coverage
Get the Space.com Newsletter
Breaking space news, the latest updates on rocket launches, skywatching events and more!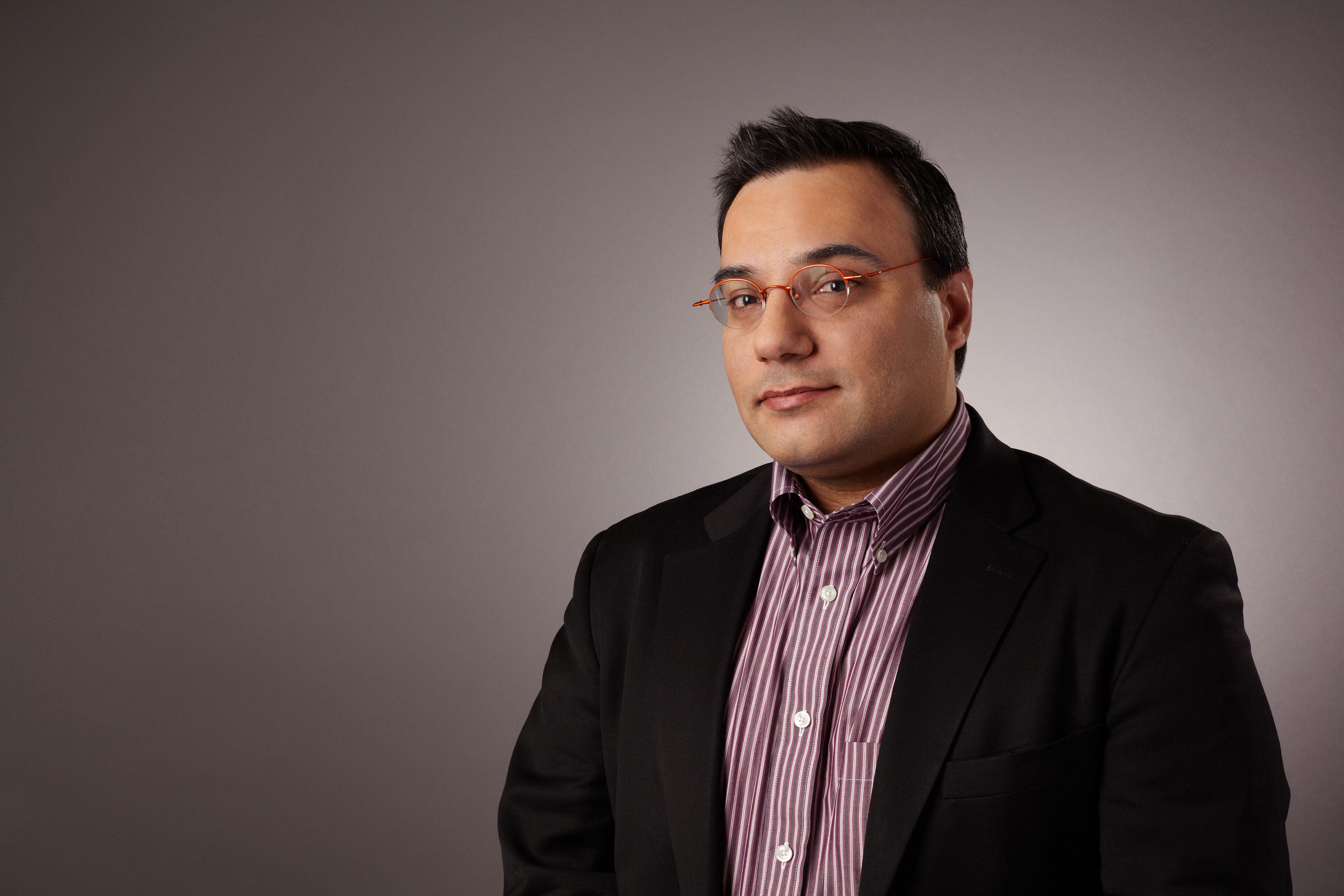 Tariq is the Editor-in-Chief of Space.com and joined the team in 2001, first as an intern and staff writer, and later as an editor. He covers human spaceflight, exploration and space science, as well as skywatching and entertainment. He became Space.com's Managing Editor in 2009 and Editor-in-Chief in 2019. Before joining Space.com, Tariq was a staff reporter for The Los Angeles Times covering education and city beats in La Habra, Fullerton and Huntington Beach. In October 2022, Tariq received the Harry Kolcum Award for excellence in space reporting from the National Space Club Florida Committee. He is also an Eagle Scout (yes, he has the Space Exploration merit badge) and went to Space Camp four times as a kid and a fifth time as an adult. He has journalism degrees from the University of Southern California and New York University. You can find Tariq at Space.com and as the co-host to the This Week In Space podcast with space historian Rod Pyle on the TWiT network. To see his latest project, you can follow Tariq on Twitter @tariqjmalik.