Cremated Remains of 200 Lost in Mountains After Trip to Space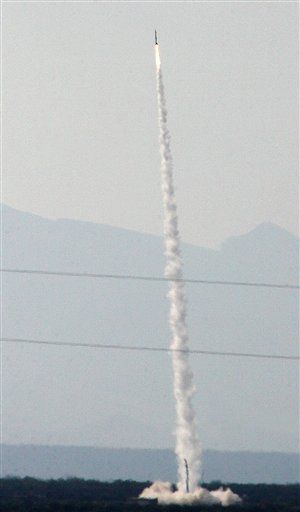 (Image credit: AP Photo/Mark Lambie.)
The search for the UP Aerospace payload of experiments and the cremated remains of some 200 people - including "Scotty" of Star Trek fame, as well as pioneeering NASA Mercury astronaut, Gordon Cooper - continues within rugged New Mexico mountain landscape.
After a successful blastoff from New Mexico's Spaceport America on April 28th, the UP Aerospace SpaceLoft XL rocket and its payload nosed into space on a suborbital trajectory. As part of launch operations, the rocket was tracked by specialists at the neighboring White Sands Missile Range.
While all went well with the flight, the rocket components parachuted into rough and tumble terrain. Repeated searches within the landing zone have come up empty.
Jerry Larson, President of UP Aerospace, has told me that the general location of the rocket hardware is known within some 1,300 feet (400 meters) or so. But given the dense vegetation on the side of the mountain being searched, along with equipment available to the search team, pinpointing the exact locale has proven a tough assignment.
Yet another trip up on the mountain is slated next week, Larson said.
Joining the search this time is the manufacturer of the transmitters onboard the rocket gear. He'll be bringing high-end tracking gear and years of expertise in locating objects in mountain terrain environments.
The Strangest Things in Space
Get the Space.com Newsletter
Breaking space news, the latest updates on rocket launches, skywatching events and more!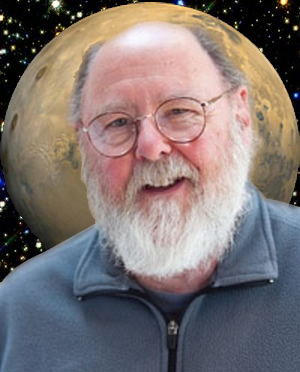 Leonard David is an award-winning space journalist who has been reporting on space activities for more than 50 years. Currently writing as Space.com's Space Insider Columnist among his other projects, Leonard has authored numerous books on space exploration, Mars missions and more, with his latest being "Moon Rush: The New Space Race" published in 2019 by National Geographic. He also wrote "Mars: Our Future on the Red Planet" released in 2016 by National Geographic. Leonard has served as a correspondent for SpaceNews, Scientific American and Aerospace America for the AIAA. He was received many awards, including the first Ordway Award for Sustained Excellence in Spaceflight History in 2015 at the AAS Wernher von Braun Memorial Symposium. You can find out Leonard's latest project at his website and on Twitter.