Valentina Tereshkova, First Woman in Space, Celebrated in London Exhibit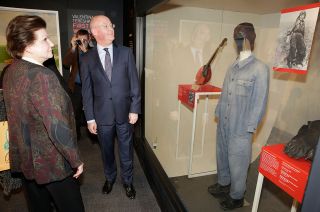 (Image credit: Science Museum)
A new exhibition in London celebrates the life of the world's first woman to fly into space, from her days as a factory worker through her 1963 flight into Earth orbit to her continuing role as a global icon for her country.
"Valentina Tereshkova: First Woman in Space," now open at Science Museum, London, tells the story of the Russian cosmonaut through artifacts and archival photographs.
"As the first woman in space, and still the only one to have flown a solo space mission, her story continues to be an inspirational one for millions," exhibit curator Doug Millard, the deputy keeper of technologies and engineering at the Science Museum, said. "Valentina Tereshkova epitomizes the can-do spirit that propels humanity to great things."
A textile factory worker who trained to skydive, Tereshkova was one of the first five women to be selected out of more than 400 applicants to become a cosmonaut. On June 16, 1963, she launched on the former Soviet Union's Vostok 6 spacecraft, becoming the first woman to fly in space. [Women in Space: A Gallery of Firsts]
Tereshkova returned to Earth after rounding the planet 48 times over the course of three days, logging more hours in space than all of the American astronauts combined up to that date. It was another 19 years before the next woman flew into space, and Tereshkova remains the only woman cosmonaut to have launched alone.
Though she only flew one mission, Tereshkova's popularity launched a career in politics that continues to this day as a current member of the State Duma, the lower house of the Russian legislature. She also represents her nation on the global stage, earning recognition from the United Nations and leading delegations in support of women's rights.
"What better time to pay tribute to the achievements of such a heroic and pioneering woman than during Women's History Month?" Ian Blatchford, the director of the Science Museum Group, said in a statement. [How Valentina Tereshkova's Vostok 6 Flight Worked (Infographic)]
To mark the exhibit's debut and in celebration of her 80th birthday earlier this month, Tereshkova visited the Science Museum on Wednesday (March 15), where a gala evening welcomed her with the premiere of the commissioned film, "Legend of Valentina," accompanied by a performance by the Russian Philharmonic Orchestra and virtuoso violinist Dmitri Kogan.
Among the items on exhibit in "Valentina Tereshkova: First Woman in Space" are her domra, a long-necked Russian string instrument from her time in a local folk orchestra in the early 1960s, and her parachute kit, including her suit, helmet and gloves from before she became a cosmonaut. Also on exhibit is the black and white suit Tereshkova wore on a visit to her hometown after her 1963 spaceflight and a chocolate bar named after her daughter, Alyonka, the "first space baby," who she had with fellow cosmonaut Andriyan Nikolayev.
"Valentina Tereshkova: First Woman in Space" continues a collaboration between Science Museum, London and the Russian State Museum Exhibition Center, which previously produced "Cosmonauts: Birth of the Space Age," featuring Tereshkova's Vostok 6 spacecraft, that was shown at the Science Museum from September 2015 to March 2016.
The current exhibit, open through Sep. 16, is also a central event as part of the Year of Science and Education of the United Kingdom and Russia in 2017, organized by the UK Embassy in Moscow and the British Council.
In addition to Tereshkova exhibition, the Science Museum, London also displays NASA's Apollo 10 command module, "Charlie Brown," on loan from the Smithsonian, and Soyuz TMA-19M, the Russian capsule that took British astronaut Tim Peake to the International Space Station in 2015-16.
The Science Museum has announced a companion virtual reality attraction, "Space Descent VR," which beginning on March 24 will give guests the chance to virtually join Peake in his capsule for a 360-degree tour as they experience his journey back to Earth.
See more photos from "Valentina Tereshkova: First Woman in Space" at collectSPACE.
Follow collectSPACE.com on Facebook and on Twitter at @collectSPACE. Copyright 2017 collectSPACE.com. All rights reserved.
Get the Space.com Newsletter
Breaking space news, the latest updates on rocket launches, skywatching events and more!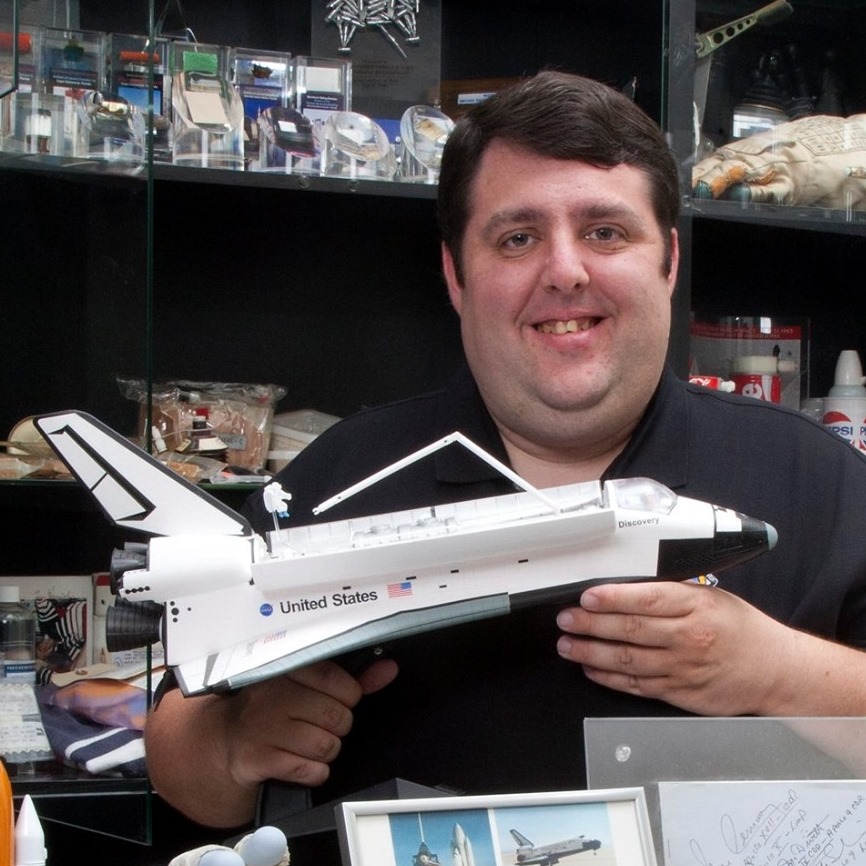 collectSPACE.com Editor, Space.com Contributor
Robert Pearlman is a space historian, journalist and the founder and editor of collectSPACE.com, an online publication and community devoted to space history with a particular focus on how and where space exploration intersects with pop culture. Pearlman is also a contributing writer for Space.com and co-author of "Space Stations: The Art, Science, and Reality of Working in Space" published by Smithsonian Books in 2018. He previously developed online content for the National Space Society and Apollo 11 moonwalker Buzz Aldrin, helped establish the space tourism company Space Adventures and currently serves on the History Committee of the American Astronautical Society, the advisory committee for The Mars Generation and leadership board of For All Moonkind. In 2009, he was inducted into the U.S. Space Camp Hall of Fame in Huntsville, Alabama. In 2021, he was honored by the American Astronautical Society with the Ordway Award for Sustained Excellence in Spaceflight History.