A recently discovered "asteroid pair" is the youngest such duo known in Earth's solar system, and it appears to have sprouted twin comet-like tails, new observations reveal.
This asteroid pair, known as P/2016 J1, was discovered in 2016. Asteroid pairs are not uncommon in the solar system's main asteroid belt. These duos typically form when a parent asteroid breaks in two pieces following a collision with a foreign body, or when the rocky body experiences an excess rotational speed or destabilization of its initial orbit, scientists have said.
The new observations of were made by researchers using the Great Telescope of the Canary Islands (GTC) and the Canada-France-Hawaii Telescope (CFHT) on Hawaii's Mauna Kea volcano. The team found "that the asteroid fragmented approximately six years ago, which makes it the youngest known asteroid pair in the solar system to date," project leader Fernando Moreno, a researcher at the Institute of Astrophysics of Andalusia (IAA-CSIC) in Spain, said in a statement. [The 7 Strangest Asteroids in the Solar System]
In addition, the asteroid duo has developed dust tails, a characteristic more commonly seen among icy comets.
"Both fragments are activated, i.e., they display dust structures similar to comets," Moreno said. "This is the first time we observe an asteroid pair with simultaneous activity."
When studying P/2016 J1, astronomers discovered that the asteroid pair was activated between the end of 2015 and the beginning of 2016, when the space rocks reached perihelion — the point in their orbit when they are closest to the sun. They remained that way for roughly six to nine months. Their activation is a separate event from that which caused the asteroid to break in half, according to the statement.
"In fact, the data suggests that the fragmentation also happened near the perihelion but during the previous orbit (it takes P/2016 J1 5.65 years to spin around the sun)," IAA-CSIC officials said.
Although the two members of the asteroid pair are not gravitationally linked, the rocky bodies have similar orbits around the sun, the researchers said. P/2016 J1 travels in a quasi-circular orbit between Mars and Jupiter, and therefore doesn't get close enough to the sun to experience the temperature changes that create the dust tails observed on comets, the scientists said.
Instead, the new observations suggest that "the dust emission is due to the sublimation [shift from solid to gaseous phase] of ice that was left exposed after the fragmentation," Moreno said in the statement from the IAA-CSIC.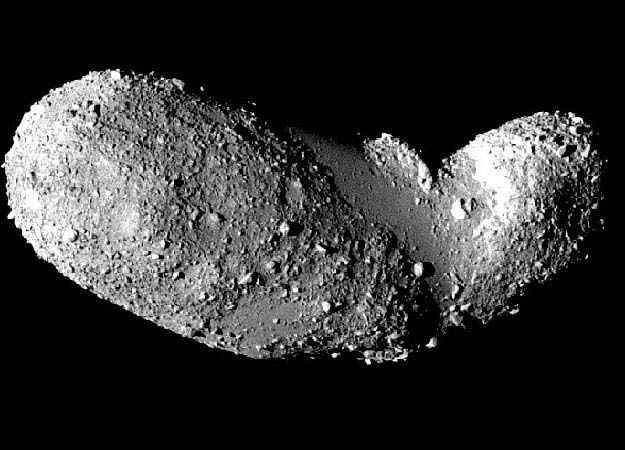 Follow Samantha Mathewson @Sam_Ashley13. Follow us @Spacedotcom, Facebook and Google+. Original article on Space.com.