A recent Search for Extraterrestrial Intelligence (SETI) effort studied 86 candidates in the Kepler space observatory's field for radio signals that could potentially indicate the presence of an intelligent civilization.
Of course, no radio signals were found, but the search did identify the most promising Kepler objects for wide-band observations using the Green Bank Telescope in West Virginia.
"The 86 target stars were selected because they hosted planets discovered by [the year] 2011 with properties that could be conducive to the development of life," said Abhimat Gautam, of the University of California, Berkeley. [10 Exoplanets That Could Host Alien Life]
Gautam, who recently completed his senior undergratuate year at the University of California, Berkeley and was part of the Berkeley SETI Research Center, presented the results at the 224th summer meeting of the American Astronomical Society in Boston, Massachusetts in June.
Widening the search
By 2011, Kepler had revealed 1,235 planetary candidates (as of Dec. 31, 2014, that number stands at 4,183, with 996 of them confirmed as planets). Gautam worked with Andrew Siemion and other scientists of the Berkeley SETI Research Center to select 86 planetary candidates that had surface temperatures between minus 50 and 100 degrees Celsius (minus 58 to 212 degrees Fahrenheit), a radius smaller than three times that of Earth, and an orbital period of more than 50 days. Such conditions placed the objects within the habitable zone around their stars, the region where liquid water can exist on the surface and where life might best be able to develop on a planet.
The Green Bank Telescope (the world's largest fully steerable radio telescope, located in Green Bank, West Virginia) targeted the parent stars using a wide-band signal. Scientists had performed previous searches of the Kepler field in the narrow band with no success. Only 5 Hertz (Hz) wide on the radio spectrum, narrow-band signals are only known to arise from artificial sources on Earth, Gautam said. The narrow-band range is commonly used in SETI searches.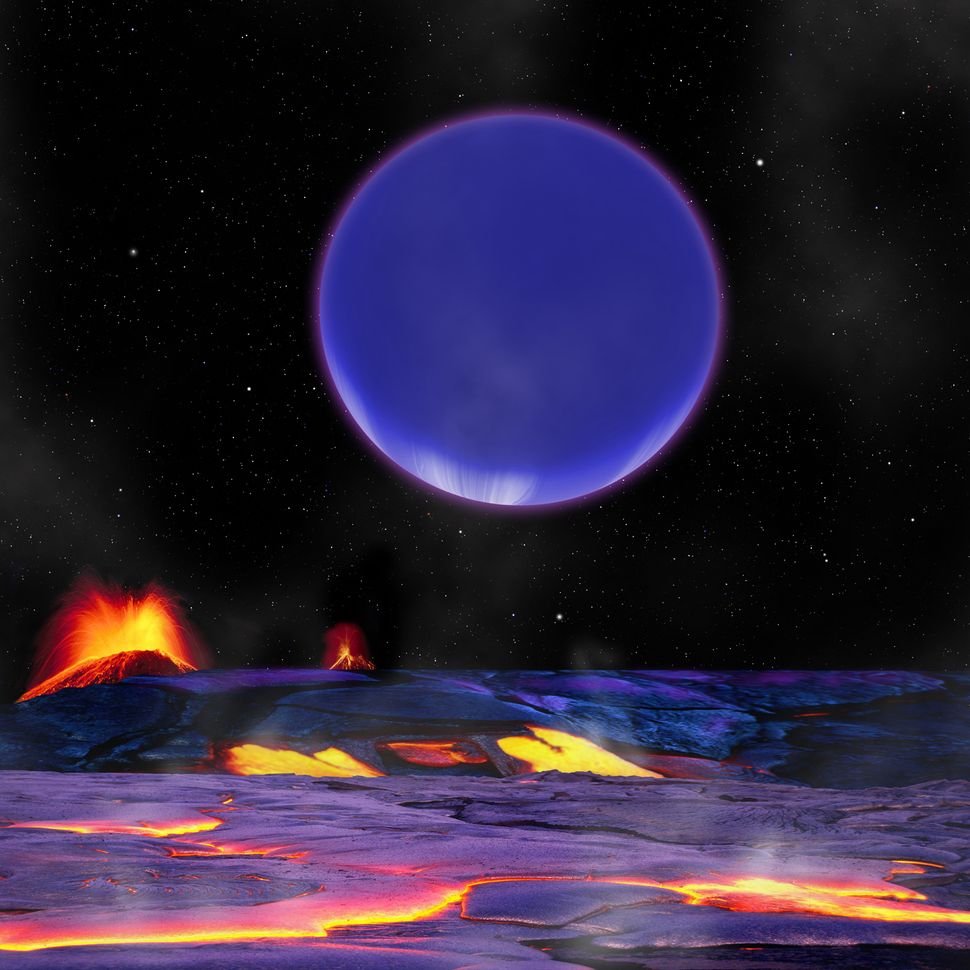 By switching to wide-band, Gautam hoped for a number of benefits. Wide-band signals cover 2.5 Megahertz (MHz), which is half a billion times wider than previous searches. Increasing the region of the radio spectrum observed means that listening scientists can search for broader signals than those previously observed. [13 Ways to Hunt Intelligent Aliens]
The interstellar medium — the gas and dust between stars — can spread the signal out as it travels through the material, causing a delay that could provide a rough estimate of the distance to any detectable source and allowing SETI astronomers to track potential communications back to their origins.
In addition, a wide-band signal may be more commonly used for intentional signaling, Gautam said.
"An advanced alien civilization may even use a pulsar for signaling, which can be more easily and effectively detected in a wide-band search."
Gautam, who is now pursuing a doctorate in astronomy at the University of California, Los Angeles, first took interest in SETI through the SETI@Home project while still in high school. He contacted Dan Werthimer, chief scientist for SETI@Home, in search of available research projects.
"When UC Berkeley undergraduate students majoring in the physical sciences express an interest in continuing on for a graduate degree in their field, one of the first suggestions they receive is to seek out research opportunities," SETI's Andrew Siemion told Astrobiology Magazine in an email.
Gautam presented the results while he was still an undergraduate student because "it was all his work," Siemion said. "Abhimat was a fantastic member of our research group."
Scanning the skies
The SETI search focused both on active signals deliberately broadcast by a potential civilization, as well as passive signals such as those created by Earth's television shows and airport radars.
"We expect intentional, active signals to be brighter and easier to detect than non-intentional, passive signals," Gautam said.
With the Green Bank Telescope pointed at each target star, the radio beam would span approximately 4.2 light-years, wide enough to engulf the planetary system, including unknown bodies.
According to Siemion's SETI blog, the search also covered a region of the radio spectrum known as the "terrestrial microwave window," which can travel through both interstellar space and Earth's atmosphere with little distortion. Within that window, the SETI search covered the "water hole," a region of the radio spectrum bounded by the two products of water — hydrogen and hydroxyl.
"Some scientists have suggested that if an extraterrestrial intelligence were to deliberately signal other intelligent beings, they might chose this band," Siemion wrote.
The team found no sign of an intelligent civilization. They concluded that less than 1 percent of the stars in the region produce a radio signal greater than 60 times that of the Arecibo radio telescope in Puerto Rico.
"The Arecibo Planetary Radar is the most powerful radio transmitter on Earth," Gautam said. "This provides a good estimate for calculating estimates of the detectability of Earth-like technology in our search."
This story was provided by Astrobiology Magazine, a web-based publication sponsored by the NASA astrobiology program. Follow Space.com @Spacedotcom, Facebook and Google+.