With Shuttle and Cargo at Pad, NASA Steps Closer Toward Launch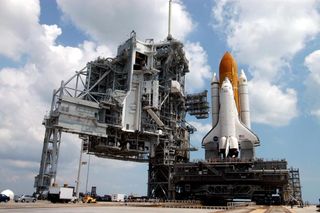 (Image credit: NASA/KSC.)
With thespace shuttle Discovery and its cargo at the launch pad, the pieces are all butset for NASA's STS-114 mission, the agency's first orbiter flight in more thantwo years.
Shuttleworkers are expected to open Discovery's cargo bay doors Thursday and preparethe orbiter for the Friday installation of its Raffaellocargo module, which is laden with food, water, equipment and supplies bound forthe International Space Station (ISS), NASA officials said.
"It'sexciting to have both the shuttle and its cargo module at the pad," said NASAspokesperson Kylie Clem in a telephone interview. "It means we're that muchcloser to launch."
Discovery rolledout to Kennedy Space Center's Pad 39B on Wednesday, about two days after acargo canister delivered the Raffaello module and a pair of pallets carrying spacestation replacement parts and spacewalk components for the shuttle's STS-114mission.
NASA officialsplan to launch the STS-114 spaceflight no earlier than July 13 in what they hopewill be the first shuttle flight since the Columbia accident, which destroyedone orbiter and killed all seven STS-107 astronauts aboard during reentry onFeb. 1, 2003. Investigators later found that wing damage caused by externaltank foam debris at launch led to the loss of Columbia.
Shuttle officialshope that two years of modifications to NASA's external tanks and the orbitersthemselves will increase shuttle safety.
"Everyoneat United Space Alliance (USA) is excited to have Discovery back at the launchpad," said William Pickavance, vice president of Florida operations for the shuttlecontractor, in a written statement to SPACE.com."The NASA/shuttle team has worked hard to ensure that all the shuttle systemcomponents are safe and ready for flight and we believe we are there."
But accordingto an independent safety panel, there still remains work to do. NASA has notyet met threeof the 15 recommendations that Columbia investigators believed should befulfilled before the space agency launches its next orbiter, the panel saidlast week.
That panel,the Return to Flight Task Force chaired by former astronauts Thomas Staffordand Richard Covey, said more analysis is needed on NASA's efforts to eliminate harmfullaunch debris that could cause shuttle damage much like that seen duringColumbia's launch. Additional analysis into NASA's orbiter hardeningactivities, as well as the orbiter inspection and tile repair abilities werealso required, the task force said.
Meanwhile,NASA's continues to prepare for a July space shot for Discovery, with missionmanagers reportedly setting a tentative flight readiness review for the end ofJune.
"Thepayload is on track to be placed in the orbiter on Friday, which puts us onpace for the launch window of July 13 through 31," Pickavance said. "As of now,everything looks good for that July launch."
Discovery'sSTS-114 mission, which is designed to test new hardware and run throughpotential repair methods, is expected to be followed by a second mission,STS-121 aboard Atlantis, later this year. Both spaceflights are vital for the InternationalSpace Station, which hasn't received the any large cargo deliveries--or senthome any equally large shipments of unneeded equipment afforded by shuttlesupply modules like Raffaello--since December 2002.
"The spacestation needs a lot of supplies taken up for this mission and aboard the nextspace shuttle flight," Clem said. "But what is more important is the amount ofcargo [the shuttle] can bring back down."
NASA's threeremaining space shuttles can ferry much more material to and from the ISS thanRussian Soyuz spacecraft, the only vehicles currently transporting stationastronauts and their equipment to and from orbit.
Russia'sunmanned Progress spacecraft also perform periodic resupply missions to thespace station, but are designed to burn up during reentry. The next ISS cargoship, Progress 18, is scheduled to launch from the Russian Federal Space Agency'sBaikonur Cosmodrome in Kazakhstan later tonight, June 16, at 7:09 p.m. EDT(2309 GMT) and dock at the space station on June 18.
Fixing NASA: Complete Coverage of Space Shuttle Return to Flight
Get the Space.com Newsletter
Breaking space news, the latest updates on rocket launches, skywatching events and more!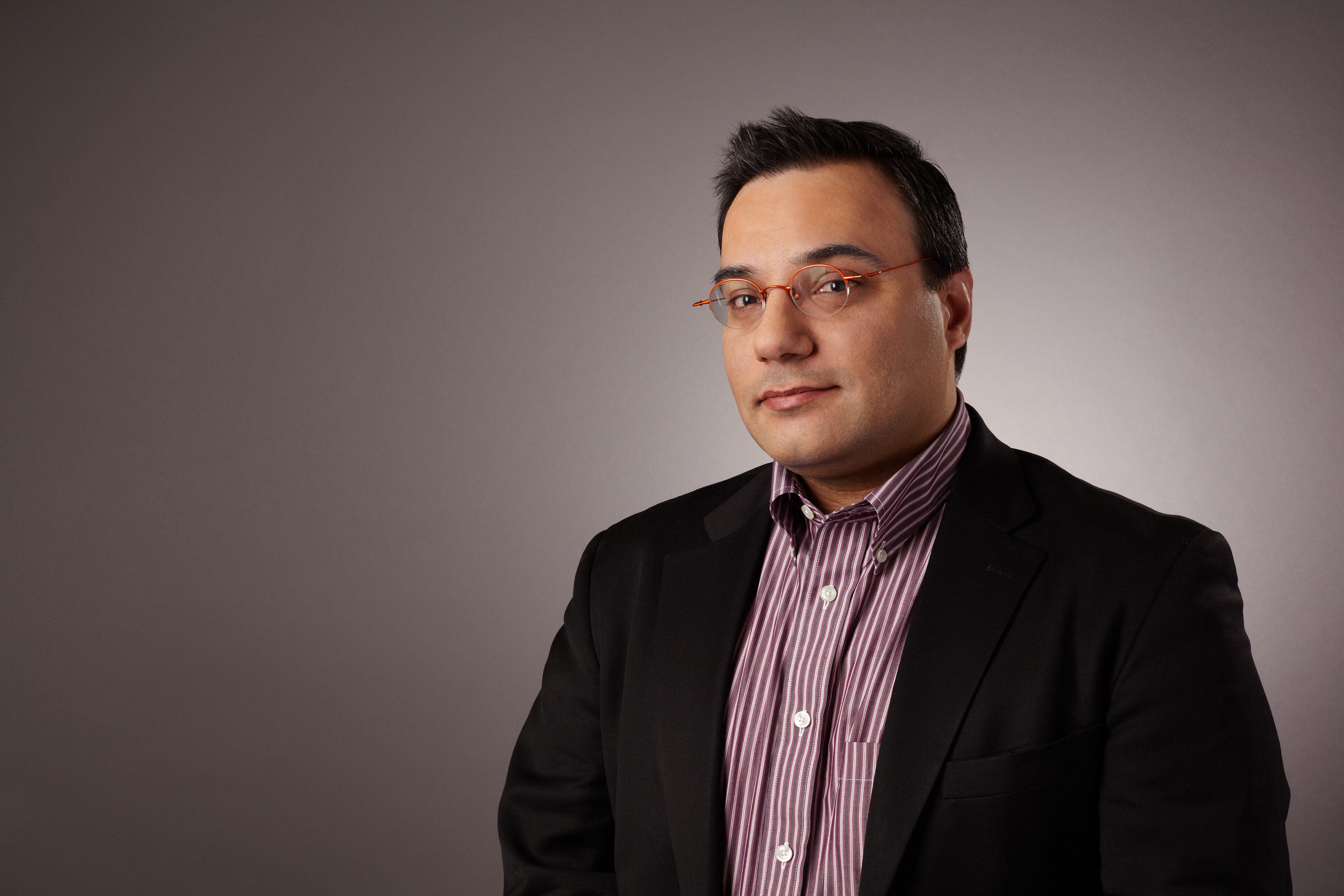 Tariq is the Editor-in-Chief of Space.com and joined the team in 2001, first as an intern and staff writer, and later as an editor. He covers human spaceflight, exploration and space science, as well as skywatching and entertainment. He became Space.com's Managing Editor in 2009 and Editor-in-Chief in 2019. Before joining Space.com, Tariq was a staff reporter for The Los Angeles Times covering education and city beats in La Habra, Fullerton and Huntington Beach. In October 2022, Tariq received the Harry Kolcum Award for excellence in space reporting from the National Space Club Florida Committee. He is also an Eagle Scout (yes, he has the Space Exploration merit badge) and went to Space Camp four times as a kid and a fifth time as an adult. He has journalism degrees from the University of Southern California and New York University. You can find Tariq at Space.com and as the co-host to the This Week In Space podcast with space historian Rod Pyle on the TWiT network. To see his latest project, you can follow Tariq on Twitter @tariqjmalik.