Andy Weir is ready to launch his next space adventure and has a mission patch waiting for you if you choose to join him.
The author of the 2014 bestseller "The Martian," which was adapted into the hit Ridley Scott feature film starring Matt Damon, is now back with another tale of discovery, speculation and survival in "Project Hail Mary," coming from Ballantine Books on May 4.
To promote the upcoming release, Weir will take part in a six-"stop" virtual book tour, partnering with book stores and museums across the country to share "Project Hail Mary" with their patrons. The first 400 people to register for each event will receive a signed copy of "Project Hail Mary" and a bonus right out of the book.
Related: 'The Martian' might be the most realistic space movie ever made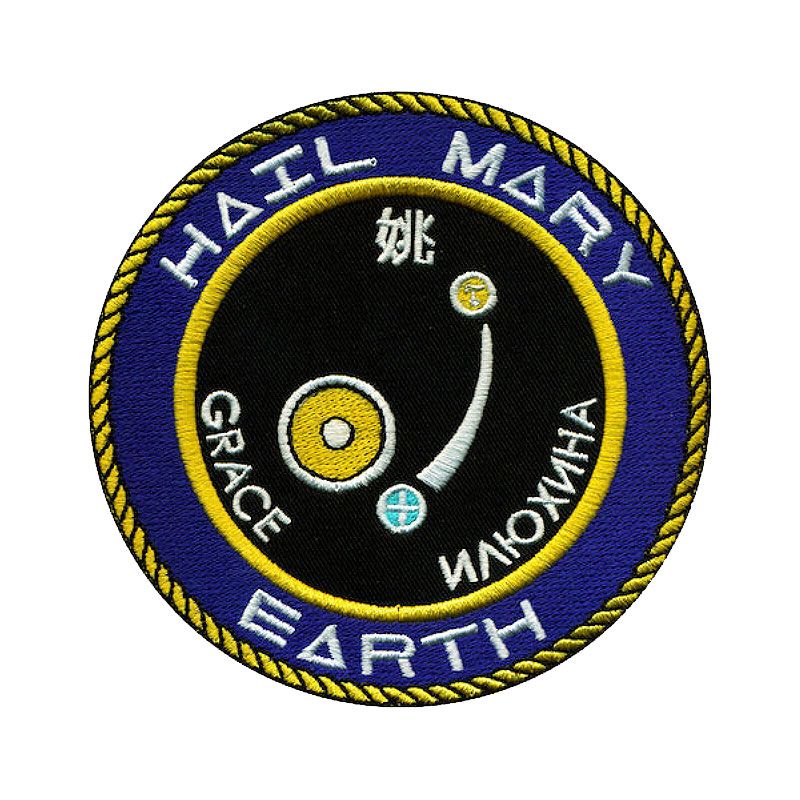 As "Project Hail Mary" opens, readers are introduced to Ryland Grace, who has awakened to find himself on a spaceship and absent of all his memories. As he explores the ship to learn more about the mission he is on, Grace comes across a visual clue.
"I acquaint myself with the million other screens in the little room. Most of them have something to say, but one of them just shows an image of a circular crest. I think it's probably an idle screen or something. If I touch it, that computer will wake up. But that idle screen might be the most informative thing in here.
"It's a mission crest. I've seen enough NASA documentaries to know one when I see one. The circular crest has an outer ring of blue with white text. The text reads HAIL MARY across the top and EARTH across the bottom. The name and 'port of call' for this vessel.
"I didn't think the ship came from somewhere other than Earth, but okay. Anyway, I guess I finally know the name of this ship I'm on.
"I'm aboard the Hail Mary."
Excerpt from PROJECT HAIL MARY by Andy Weir, copyright 2021 © by Andy Weir. Used by permission of Ballantine Books, an imprint of Random House, a division of Penguin Random House. No part of this excerpt may be reproduced or reprinted without permission in writing from the publisher.
The same mission crest, made real as an embroidered patch, will come with each signed copy of "Project Hail Mary."
As announced on Thursday (March 4) by Ballatine, the "Project Hail Mary" virtual book tour will include the following events:
May 4 with Mysterious Galaxy in partnership with Fleet Science Center in San Diego, California
May 6 with Barnes & Noble
May 10 with Politics & Prose in Washington, D.C.
May 11 with Third Place Books in Seattle, Washington
May 12 with Community Bookstore in Brooklyn, New York
May 13 with Space Center Houston in Houston, Texas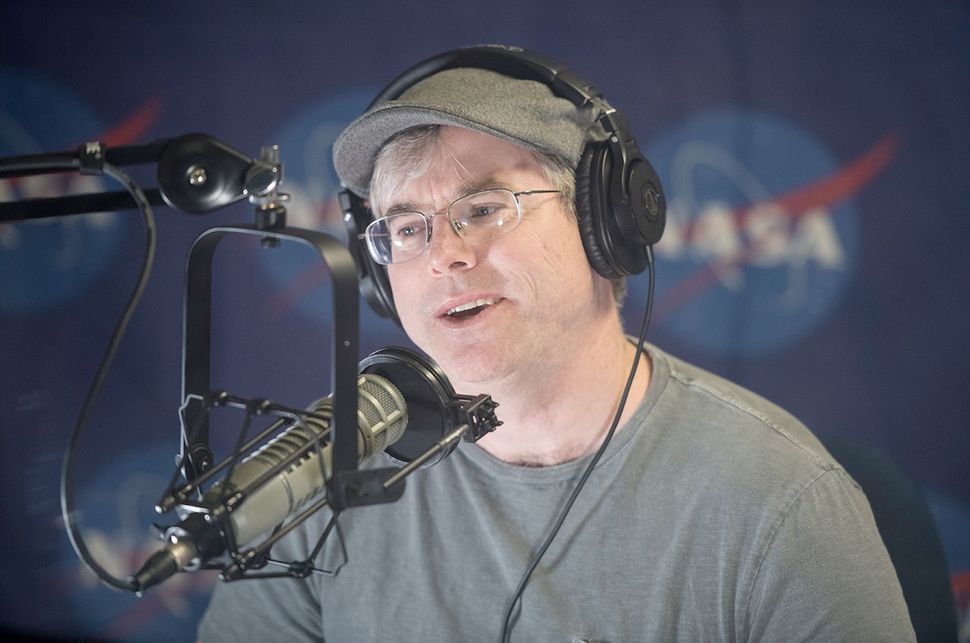 More information about each virtual tour stop, including ticket prices and how to participate will be available from each event host and from Weir's website (opens in new tab).
While the Project Hail Mary mission patch is adapted from the book, the design could someday also appear in a future movie starring Ryan Gosling ("First Man," "Blade Runner 2049"). MGM acquired the rights to the book for the actor and has brought aboard Phil Lord and Chris Miller ("The Lego Movie") to direct.
"Project Hail Mary" is Weir's third book. After "The Martian," he wrote the 2017 near-future lunar colony caper "Artemis," which was optioned by 20th Century Fox and New Regency to become a film with Lord and Miller also attached to direct.
Follow collectSPACE.com on Facebook and on Twitter at @collectSPACE. Copyright 2017 collectSPACE.com. All rights reserved.