Major Milestones Ahead for New Mexico Spaceport
This story was updated at 6:13 p.m. EST.
New Mexico's Spaceport America, which is being billed as thefirst "purpose-built" commercial spaceport in the United States, must conquer some challenging milestones that lie ahead if it is to open inlate 2009 or early 2010.
The $198 million New Mexico spaceport project will have an 18,000 acre footprint that covers open, generallylevel range land north of Las Cruces and east of Truth or Consequences. Thisarea was favored for its low population density, uncongested airspace and highelevation.
The spaceport is beingdesigned to support a variety of commercial space businesses. It is intended toserve not only as a hub for the emerging suborbital space tourism market, butalso eventually to become a center for handling orbital launch.
Steven Landeene, thenewly appointed executive director for Spaceport America, settled into his newpost Jan. 7 after his hiring in early December by the New Mexico SpaceportAuthority Board.
It is clear that Landeenehas hit the ground running — and needs to.
"Certainly,everybody is optimistic. Everyone would like to see ground broken. But ofcourse you've got architectural designs, the whole site to be prepared and bidout before you can break earth ? as well as the environmental impact study,"Landeene told Space News in a Jan. 11 telephone interview. "There's a lotof behind-the-scenes activity that has to go on to do a project of thismagnitude, prior to the start of digging," he said.
Landeene brings to theproject some 20 years experience with Honeywell Aerospace and three years withLandmark Aviation. As the director of aftermarket services marketing, sales andsupport at Honeywell International Inc., he served as the global marketing andsales support leader for the company's aftermarket services.
Most recently, Landeeneserved as the director of strategy and planning for sales and marketing ofLandmark Aviation out of Phoenix.
Taxing issues
Landeene said one largenear-term Spaceport America action item is an April 22 vote in New Mexico's Sierra County to approve a 0.25 percent increase in the gross receipts tax to help foot thebill for building Spaceport America.
Last year, Doña Ana County voted in favor of the spaceport tax — albeit by a slim margin. The finalcertified spaceport tax election results on April 6, 2007, were 9,020 (50.8percent) for the measure; 8,750 (49.2 percent) voted against it.
The upcoming April taxvote, if approved, would lead to the creation of a spaceport district thatcould spend county-collected revenue on the project. Similarly, a spaceportsales tax referendum is to be held in Otero County in the later part of theyear, Landeene said.
Sierra County, along with Otero County and Doña Ana County, form a triad of counties that encompass Spaceport America, but the spaceportitself is actually 100 percent located in Sierra County, Landeene stated.
"Like any sales taxvote, taxes are not the most desirable thing for anybody to sign up for,"Landeene said. But what is important for the voters to realize, he added, isthat the spaceport is a "value proposition" — with the sales taxsmall relative to the benefit that a county is going to receive — be it fromspaceport construction jobs, influencing real estate property value, the flowof tourists, as well as supplying goods and services during spaceport build-upand later operations.
Environmental impactstatement
Landeene said there isgreat interest in shaping a business model that involves Spaceport America and takes into account its potential relationship with neighboring White Sands Missile Range. He also is keen on reaching out to the private sector to support research,development and testing needs.
"I think there's anice synergy between the two," he said, "a lot there to benefit bothparties," Landeene said. "I think it is for the betterment of bothentities ? a case where one plus one is three."
An environmental impactstatement for Spaceport America also must be completed in order to obtain aFederal Aviation Administration spaceport license that would allow constructionwork on the spaceport to begin. The Spaceport's challenge will be to prove thatthe sprawling facility built upon a combination of ranch and state land isenvironmentally friendly, preserves the frontier history of the area, andcoexists with working ranches in the region as the spaceport absorbs some oftheir acreage and pasture land, Landeene said, adding: "I think we see thelight at the end of the tunnel on this one."
Early field work — suchas biological and cultural studies — has not revealed any showstopper for thespaceport, he said.
Tetra Tech, an environmentalservices, water/wastewater management, infrastructure services, consulting andengineering firm headquartered in Pasadena, Calif., has been employed to carryout the environmental impact statement work for Spaceport America.
"We're still targetingfor an end of 2008 groundbreaking," Landeene said.
That target date is goingto be challenging, Landeene admitted. "In environmental impact studies,anything can happen. It's not all in our control."
Design work
The timing of thatgroundbreaking is also a pressure point, in that Spaceport America constructionmust be in lockstep with their pacing customer — VirginGalactic.
New Mexico Gov. BillRichardson and Sir Richard Branson, chairman of the Virgin Companies, announcedin December 2005 that Virgin Galactic, a commercial public space tourismenterprise, will locate its world headquarters and mission control in New Mexico.
On June 13, 2006, New Mexico announced that DMJM has been selected to provide architecture and engineeringservices for Spaceport America. The firm's project list cites Marvel Superhero Island in Orlando, Fla.; the U.S. Botanic Garden Conservatory in Washington; and renovation work on several large airports.
Last August, a team of U.S. and British architects and designers were selected to design the primary 9,000 square-meterterminal and hangar facility at Spaceport America. That team consists of URSCorp. and the U.K. firm, Foster + Partners.
The terminal and hangarare projected to cost about $31 million, and will provide a destinationexperience for visitors to Spaceport America. It will include Virgin Galactic'spre-flight and post-flight training facilities and lounges. A maintenancehangar will house two White Knight 2 carrier planes and five SpaceShipTwosuborbital craft, now in development by Scaled Composites of Mojave, Calif. In addition, the complex is home to the New Mexico Spaceport Authority.
Meanwhile, the spaceport'sfirst launch tenant has ongoing operations at the future locale of Spaceport America.
Launch Pad One
On Dec. 19,Connecticut-based UP Aerospace Inc. lofted a rocket from one part of the site —a liftoff that was both non-public and unannounced prior to the flight. Therocket reached a planned altitude of 758 meters and was characterized as a testshot done on behalf of an unidentified client for research and developmentpurposes.
The flight was hailed bythe New Mexico Spaceport Authority in a Dec. 19 press statement, noting that itwas the second successful launch in 2007 from the Spaceport America site near Las Cruces, N.M.
UP Aerospaceconducted the inaugural launch of its SpaceLoft XL rocket from Spaceport America April 28, 2007, flying an array of payloads, including the cremated remains of morethan 200 individuals on a suborbital flight for the Houston-based Celestis Inc.
UP Aerospace carried outthe inaugural mission from Spaceport America in September 2006, but a designflaw in the rocket prevented it from attaining its desired trajectory.
"We concluded our2007 operations with a successful test flight for a prominent aerospace clientushering in a new line of business," Jerry Larson, president of UPAerospace told Space News in a Jan. 16 e-mail. Being a launch services providerfor the unspecified client — in addition to the firm's suborbital payload sales— is a new business avenue, he added, one that will "reveal hugepossibilities" for Spaceport America and UP Aerospace.
"2008 looks to be abusy year for us at Spaceport America's Launch Pad One," Larson explained.The successful test flight operation in December is to be followed by anotherflight for the same client, along with gearing up for additional SpaceLoft XLlaunches later in the year, he said.
"It's a rareopportunity to be a part of shaping a spaceport from a clean sheet,"Larson concluded.
Bringing on a full-timeexecutive director for Spaceport America is a positive and necessarydevelopment, said Burton Lee, a venture capital professional and managingpartner of Innovarium Ventures of Washington.
"But he has his workcut out for him ? and it's imperative that he receive the support from thehighest levels in the state of New Mexico," Lee told Space News in a Jan.14 phone interview.
Lee said Landeene alsomust receive the adequate level of technical advice and advisory services tocontinue Spaceport America on its schedule and meet its obligations to itsfirst and major client, Virgin Galactic.
Indeed, putting in placeSpaceport America comes with a lot of tentacles, Landeene noted, fromenvironmental impact work and assuring county and state-wide support to itsactual construction and operation on high-desert rangeland.
"It'snot just about creating a runway and a hangar. It is about creating a spaceportfacility that's environmentally friendly, having a look and feel that's uniqueand like nothing that's ever been done before ? something that has a memorableand iconic type of global attraction to it," Landeene concluded. "We'vegot a big project ahead of us ? and a few things to do."
NEW VIDEO: SpaceShipTwo Revealed
New Video: Virgin Galactic: Let the Journey Begin
All About Space Tourism
Get the Space.com Newsletter
Breaking space news, the latest updates on rocket launches, skywatching events and more!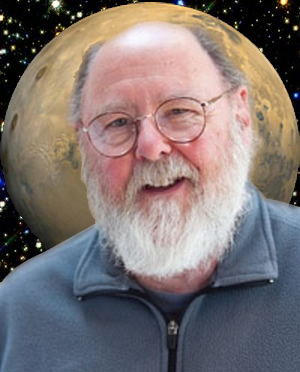 Leonard David is an award-winning space journalist who has been reporting on space activities for more than 50 years. Currently writing as Space.com's Space Insider Columnist among his other projects, Leonard has authored numerous books on space exploration, Mars missions and more, with his latest being "Moon Rush: The New Space Race" published in 2019 by National Geographic. He also wrote "Mars: Our Future on the Red Planet" released in 2016 by National Geographic. Leonard has served as a correspondent for SpaceNews, Scientific American and Aerospace America for the AIAA. He was received many awards, including the first Ordway Award for Sustained Excellence in Spaceflight History in 2015 at the AAS Wernher von Braun Memorial Symposium. You can find out Leonard's latest project at his website and on Twitter.