Space Shuttle Endeavour Returns to Earth Safely
Thisstory was updated at 4:14 p.m. EDT.
CAPE CANAVERAL,Fla. -- NASA's shuttle Endeavour and its seven-astronaut crew returned to EarthTuesday, landing one day early due to earlier concerns that Hurricane Deancould disrupt Mission Control operations in Texas.
Endeavourswooped down out of the Florida sky to loose two sonorous sonic booms beforemaking a 12:32 p.m. EDT (1632 GMT) touchdown at NASA's Shuttle Landing Facilityhere at the Kennedy Space Center.
"Althoughit's been a short two weeks, we've accomplished a lot," shuttle commanderScott Kelly told Mission Control this morning. "We still look very muchforward to coming home today."
Kelly andhis STS-118 crew, which includes teacher-turned-astronautBarbara Morgan, delivered more than two tons of cargo to the ISS, wherethey replaced a broken gyroscope and installed a new starboard-side piece ofthe outpost's main truss.
"Ithink the shuttle program gets an A-plus," said Morgan, who served asNASA's backup to Teacher in Space Christa McAuliffe for the ill-fated 1986Challenger mission, during the spaceflight. "Once we don't have theshuttle anymore, I think it's going to be something we look back at with greatnostalgia and we're really, really going to miss it."
NASA chiefMichael Griffin told reporters after landing that Morgan was in good healthafter her first spaceflight, but required more time to readapt to Earth'sgravity after spending almost two weeks in weightlessness.
Endeavour'slanding completed a 5.3 million-mile (8.5 million-kilometer) flight for theorbiter, its first in nearly five years following a major systems overhaul. Theshuttle orbited the Earth about 201 times and landed with small,but deep, gouge in the heat-resistant tiles lining the orbiter'sunderbelly, but mission managers found it posed no risk to the spacecraft'sreentry.
NASA videoof the gouged tiles showed some signs of additional damage, but not theextensive surface tunneling depicted in ground tests last week. NASA launch andentry flight director Steve Stich said Monday that he did not anticipate anyextra tile damage would hinder preparations for Endeavour's next flight inFebruary.
"Thisflight has been extraordinarily productive," said NASA space shuttleprogram manager Wayne Hale. "Endeavour, in fact, has performed nearlyflawlessly."
Returningto Earth aboard Endeavour with Kelly and Morgan were shuttle pilot CharlieHobaugh along with mission specialists Tracy Caldwell, Rick Mastracchio, AlvinDrew, Jr. and Canadian Space Agency astronaut Dave Williams.
Initiallyslated for a Wednesday return, Endeavour's landing was pushed up one day due toconcerns that Hurricane Dean could prompt an evacuation of NASA's MissionControl in Houston, Texas. Those worries fell away over the last few days asthe massive storm headed instead towards central Mexico.
Homeagain
Duringtheir 13-daymission, Endeavour's astronaut crew performed four spacewalks to outfit thestation with a new, $11 million Starboard 5 (S5) truss. The small spacersegment primes the station for the deliver of its fourth and final set of U.S.solar arrays on a future shuttle flight.
"Ithink the best lesson is that this is truly a marvelous place to be,"Morgan said of the ISS. "The station is incredible. It is a work inprogress."
Williamsset a new record for the most spacewalks and spacewalking time by a Canadianastronaut, and soaked up the views of his home planet during his threeconstruction sessions of the STS-118 flight.
"Theview is very hard to describe," Williams told reporters during themission. "All around you, you've got this panoramic view of Earth aroundyou. It's absolutely spectacular."
Endeavour'screw also installed a new spare parts platform outside the ISS. The shuttlecast off from the ISS early Sunday, leaving behind the space station'sthree-astronaut crew of Expedition 15.
"Havea good trip home, and a very safe trip," the station's Expedition 15commander Fyodor Yurchikhin told Endeavour's crew. "We are with you."
Morework ahead
During theirflight, Endeavour's crew primed the orbital laboratory's mast-like Port 6 (P6)truss for relocation to its port-most edge later this year. The astronauts alsotopped off the station's nitrogen tanks, delivered some 77 pounds (35kilograms) of oxygen and left the station's Expedition 15 crew with 1,000pounds (453 kilograms) of extra water.
Yurchikinand his Expedition 15 crewmates, during the STS-118 flight, successfullyreplaced a faulty electronics box and corroded cables responsible for a majorcomputer crash in June.
"Fromour perspective, we're completely satisfied with the mission," said MikeSuffredini, NASA's ISS program manager, of STS-118. "It met every objectivethat we needed to continue on with assembly."
Some ofthat work begins next week on Aug. 30, when the space station's Expedition 15crew will move a conical docking port on the station's Unity connecting node tomake way for a new module later this year.
NASA plansat least 11 more shuttle flights to complete construction of the ISS bySeptember 2010, when the space agency plans to retire its three-orbiter fleet.Two flights are slated to fly later this year: The shuttle Discovery isscheduled to launch the new Harmony connecting node on Oct. 23, and Atlantis isset to haul the European Columbus laboratory to the ISS on Dec. 6.
Tuesday'slanding completed NASA's 119th shuttle flight -- the 22nd bound forthe ISS -- and the 20th spaceflight for Endeavour. NASA will now begin primingthe shuttle for its next flight, STS-123 in February 2008, to deliver the firstcomponent of Japan's Kibo laboratory to the space station.
NEW VIDEO: STS-118: Coming Home
VIDEO: Teaching the Future: Teacher-Astronaut Barbara Morgan
Complete Space Shuttle Mission Coverage
Get the Space.com Newsletter
Breaking space news, the latest updates on rocket launches, skywatching events and more!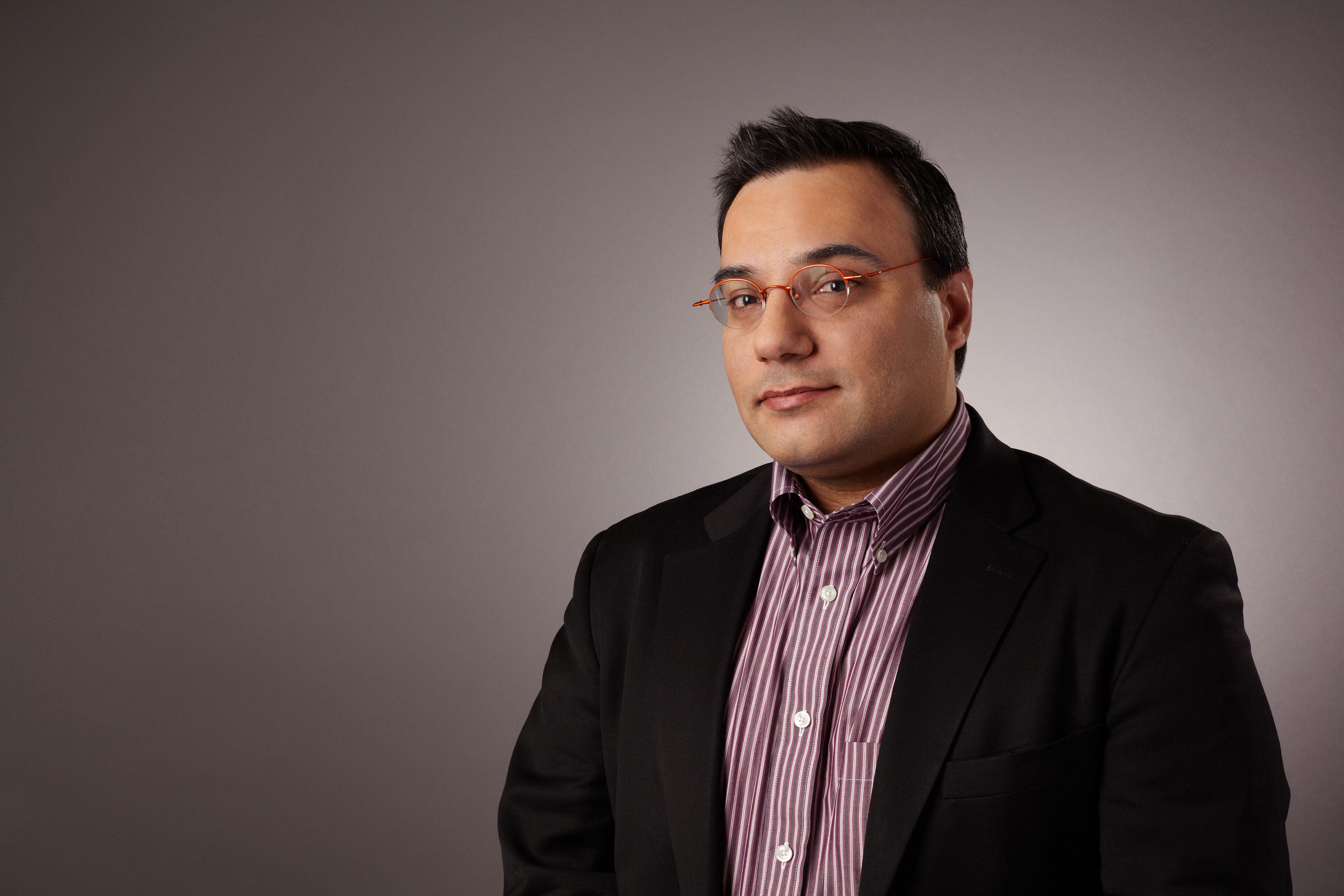 Tariq is the Editor-in-Chief of Space.com and joined the team in 2001, first as an intern and staff writer, and later as an editor. He covers human spaceflight, exploration and space science, as well as skywatching and entertainment. He became Space.com's Managing Editor in 2009 and Editor-in-Chief in 2019. Before joining Space.com, Tariq was a staff reporter for The Los Angeles Times covering education and city beats in La Habra, Fullerton and Huntington Beach. In October 2022, Tariq received the Harry Kolcum Award for excellence in space reporting from the National Space Club Florida Committee. He is also an Eagle Scout (yes, he has the Space Exploration merit badge) and went to Space Camp four times as a kid and a fifth time as an adult. He has journalism degrees from the University of Southern California and New York University. You can find Tariq at Space.com and as the co-host to the This Week In Space podcast with space historian Rod Pyle on the TWiT network. To see his latest project, you can follow Tariq on Twitter @tariqjmalik.