Before "The Guardians of the Galaxy" launch into movie theaters this weekend, Rocket and Cosmo are making a pitstop at the International Space Station to help engage students in the future of space-based 3D printing and to pick up a replacement for Star-Lord's Zune music player.
The crossover between sci-fi and science fact is the product of a new partnership between RedWire Space, the company operating the Additive Manufacturing Facility on the space station, Microsoft and the ISS National Laboratory. Through a sponsorship from the latter, Redwire and Microsoft intend to 3D print a Zune on the ISS to demonstrate manufacturing in microgravity and help promote STEAM (science, technology, engineering, the arts and math) education.
"Space is critical to inspiring future generations. Redwire is proud to bring together our own super hero team with Microsoft and 'Guardians of the Galaxy Vol. 3' to help educate and inspire students in the real world to pursue careers in STEAM," said Mike Gold, Redwire chief growth officer, in a statement.
Related: Everything we know about 'Guardians of the Galaxy Vol. 3:' release date, plot, cast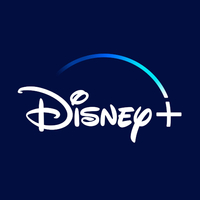 Watch Guardians of the Galaxy on Disney+: $7.99/month or $79.99/year
Sign up to Disney+ to watch Guardians of the Galaxy Vol 3 when it streams. You can also watch every other Marvel movie and TV show on there too, along with loads of other Disney, Star Wars, and Nat Geo content.
As part of the collaboration, Microsoft is re-launching Zune.net as a website for related resources, including a free virtual classroom video, a teacher's guide that provides students with behind-the-scenes access to how 3D printing works in space and additional materials supporting coding skills and describing STEAM careers.
Starting Monday (May 1), fans of all ages can visit the website to explore content inspired by the new Marvel movie "Guardians of the Galaxy Vol. 3," including a custom spot that shows the Guardians arriving at the International Space Station with a battle-worn Microsoft Zune — Star-Lord's music device in the film — to be fixed by using the space station's 3D printing capabilities.
"As a global champion for STEAM education, Microsoft is working with Redwire to bolster outreach to students by drawing inspiration from the science and technology themes in 'Guardians of the Galaxy Vol. 3,'" said Steve Kitay, senior director for Microsoft Azure Space.
This is not the first time that the Guardians have interacted with the space station. In 2016, Marvel Custom Solutions lent the likenesses of Rocket and Groot to the official mission patch representing all of the science payloads launching that year to the ISS National Laboratory. Two years later, the talking raccoon and tree-like creature were back to inspire students to design either a biological or technology-based experiment to be carried out aboard the space station.
This new project has also inspired a mission patch, this time featuring Rocket and Cosmo, the latter a Soviet-era space dog who joins up with the Guardians. The commemorative insignia shares the same shape as the Guardians' own suit icon and depicts both Rocket and Cosmo, as well the ISS and Quill's 3D-printed Zune.
Marvel Studios' "Guardians of the Galaxy Vol. 3," which stars Chris Pratt, Zoe Saldaña, Dave Bautista, Karen Gillan and Pom Klementieff, opens in U.S. theaters on Friday (May 5).
This article has been edited to remove an incorrect reference to a separate Space Act Agreement between NASA and Microsoft.
Follow collectSPACE.com on Facebook and on Twitter at @collectSPACE. Copyright 2023 collectSPACE.com. All rights reserved.