We're just a little more than one week until Marvel Studios lights up the silver screen for "Guardians of the Galaxy Vol. 3" and the final teary-eyed teasers have been landing hot and heavy. To fan the flames of anticipation, we've got an exhilarating, emotional trio of previews to share that exemplifies everything we love about Marvel's most unlikely collection of sci-fi misfits.
After breaking out in its Hollywood debut back in 2014 with director James Gunn's original "Guardians of the Galaxy" blockbuster, this motley crew of rowdy cosmic rascals has become an endearing component of the Marvel Cinematic Universe beloved by Earthlings of all stripes.
Take a look at this touching trifecta of new "Guardians of the Galaxy Vol. 3" promos featuring a hilarious "I Miss You" clip, a "One Last Ride" two-minute featurette showcasing some moving behind-the-scenes footage and heartfelt cast comments, and a rousing "All the Feels" teaser trailer that encapsulates the space opera franchise's undying spirit of family bonds and high adventure. You can also check out everything we know about Guardians of the Galaxy Vol. 3 for what to expect during the film.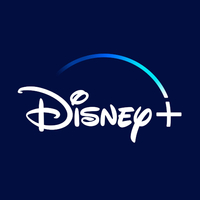 Watch Guardians of the Galaxy on Disney+: $7.99/month or $79.99/year
Sign up to Disney+ to watch Guardians of the Galaxy Vol 3 when it streams. You can also watch every other Marvel movie and TV show on there too, along with loads of other Disney, Star Wars, and Nat Geo content.
With James Gunn defecting over to the competition at Warner Bros. heading up DC Studios to tame their unruly superhero stable, "Guardians of the Galaxy Vol. 3" is Gunn's farewell to the audiences and fans he's cultivated over the past nine years. But as the trailers, teasers and clips have so boisterously displayed, the "Guardians" are going out in fine style in an interstellar flourish to ignite the heavens.
Check out the official synopsis:
"Our beloved band of misfits are settling into life on Knowhere. But it isn't long before their lives are upended by the echoes of Rocket's turbulent past. Peter Quill, still reeling from the loss of Gamora, must rally his team around him on a dangerous mission to save Rocket's life — a mission that, if not completed successfully, could quite possibly lead to the end of the Guardians as we know them."
The $250 million film's stellar cast includes: Chris Pratt (Peter Quill/Star-Lord), Zoe Saldana (Gamora), Dave Bautista (Drax), Vin Diesel (Groot), Bradley Cooper (Rocket Raccoon), Karen Gillan (Nebula), Pom Klementieff (Mantis), Sean Gunn (Kraglin), Elizabeth Debicki (Ayesha), Sylvester Stallone (Stakar Ogord), Will Poulter (Adam Warlock), Chukwudi Iwuji (High Evolutionary), and Maria Bakalova (Cosmo the Spacedog).
Marvel Studios' "Guardians of the Galaxy Vol. 3" rockets into theaters on May 5.