Asking MCU fans to agree on the best Marvel movies is the quickest way to start a fight in a cinema. Trust us, we've spent hours ranking all the MCU movies from worst to best and it gets harder every time Marvel Studios releases a new film.
Sure there are some easy wins (Black Panther good, Thor: The Dark World bad… very, very bad), but once you get past that point, and you've been discussing the virtues of Iron Man 3 vs Doctor Strange for hours, you start to lose the run of yourself. Don't believe us? Try it for yourself and see how long before you're pulling your hair out. Or better yet, don't, and just let us do the hard work for you…
That's right, we've battled against sleepless nights and interoffice fighting to create the ultimate list of the Marvel movies, ranked worst to best, so you don't have to have that awkward conversation about why you bashed Uncle Larry round the head at Christmas for saying Age of Ultron was actually pretty good.
Read on to find every Marvel movie, ranked and see how the latest release, Guardians of the Galaxy Vol. 3, measures up against the rest. Just beware of spoilers if you haven't seen it yet. Will you agree with our order completely? Of course not, but please don't @ us, we're happy to agree to disagree. After all, we can all agree we love the MCU, right? Which is why you won't find Morbius or Venom anywhere on this list.
If you want to watch the best Marvel movies, check out our Marvel streaming guide (spoiler: you mostly just need a Disney+ subscription) and if that's still not enough, why not challenge yourself to watch all the Marvel movies in chronological order as well?
Oh, and beware spoilers ahead for these movies. You've been warned...
32. Thor: The Dark World
Release date: October 30, 2013
Cast: Chris Hemsworth, Natalie Portman, Tom Hiddleston
If you need to skip a few Marvel movies during your marathon (and let's be honest, if you ever want to sleep again, you'll need to), then start with Thor: The Dark World. The colourful sense of humour of Ragnarok was still a long way off when this film came out and this too serious version of the cape-wearing superhero didn't land quite right. Throw in the most unforgettable and bland baddie cinema has ever seen as you've got one of Marvel's worst movies ever made.
Even the first cinematic appearance of the Reality Stone can't save this sequel and only the most extreme completists will insist you watch it before you can say you've finished the Infinity Saga. The rest of us will let you off.
---
31. Eternals
Release date: November 5, 2021
Cast: Gemma Chan, Richard Madden, Salma Hayek
Eternals suffers from all the problems everyone thought The Avengers would have when Marvel first announced it was going to make a superhero team-up movie. Too many characters, too many plotlines and too many inconsistencies. Whereas Marvel took the time to establish The Avengers as individual characters in its other movies before bringing them all together, they dove right in with the Eternals who arguably have much more complex stories to weave together.
The end result is that there's just not enough time to get to know or care about the Eternals before it falls apart leaving the climax less than satisfying. Even the appearance of Harry Styles as Thanos' brother Eros at the end only elicits the slightest of reactions.
---
30. The Incredible Hulk
Release date: June 13, 2008
Cast: Edward Norton, Liv Tyler, Tim Roth
It feels a bit mean to bad-mouth The Incredible Hulk. After all, it was one of the first Marvel movies back when the MCU was just a dream. But even if we make allowances for its juniority, the film can't stand up to most Marvel movies, then and now. Edward Norton is great as the scientist turned superhero, but the absence of much of a storyline besides General Ross trying to kill him leaves the film falling flat.
Liv Tyler phones in her performance (granted, she isn't given much of a choice) and once again, the villain, aka, Emil Blonsky/Abomination, is lacking any real depth. Yes, it introduces William Hurt as General Thaddeus E. "Thunderbolt" Ross who'll go on to make a significant impact on the MCU, but the finale is forgettable and Norton calls it quits soon after.
---
29. Captain America: The First Avenger
Release date: July 22, 2011
Cast: Chris Evans, Hugo Weaving, Hayley Atwell
I know, I know, another Phase 1 film down near the bottom. As much as the first Captain America film holds a place in Marvel movie history, you have to admit, it's not a great film. Most of it involves Cap being a mascot for the American army until right at the end when he decides to join the war. And although Hayley Atwell as Peggy Carter is definitely one of the highlights, even she can't save it from the same weak villainy issues as a lot of Marvel movies.
This is one Marvel movie that's been made better by the sequels and spin-offs born from it, but if you take it as a standalone film, it's pretty weak.
---
28. Thor
Release date: April 27, 2011
Cast: Chris Hemsworth, Natalie Portman, Tom Hiddleston
Speaking of phase 1 origin films that can't compete with their sequels, let's take a look at the first Thor film. A cape-wearing and overly dramatic god who can control the weather was always going to be a bit of a hard sell for audiences, but whereas the sequels have lent into the ridiculousness of Thor's character to great effect, the first film tried to take him seriously and boy, did it not work.
Once again, there's not much of a plot, he's basically just lost on Earth, and although the villain, Tom Hiddleston's Loki, is better, the fact that he's more interesting than the main character says it all really.
---
27. Iron Man 2
Release date: April 30, 2010
Cast: Robert Downey Jr., Mickey Rourke, Gwyneth Paltrow
Ah the tricky second film... Like a lot of movies, Iron Man struggled with its sequel and although it's still a decent-ish superhero film, it's definitely down the bottom end on our best Marvel movie list. Mickey Rourke's villain is more laughable than menacing and Tony Stark's descent into pure assholerly in the face of his impending death goes way beyond the likeable antihero character that made the first film so enjoyable to watch.
Yes, Iron Man 2 does introduce Natasha Romanoff/Black Widow to the MCU, but let's be honest, she serves as little more than eye candy here. Taken at its best, Iron Man 2 is fine, but that's it.
---
26. Avengers: Age of Ultron
Release date: April 23, 2015
Cast: Robert Downey Jr., Chris Evans, James Spader
Speaking of sequels that didn't quite live up to the first film, Avengers: Age of Ultron is probably everyone's least favourite Avengers movie. After the success of the first major MCU team-up saw Iron Man, Cap, Thor, Hulk, Black Widow and Hawkeye get together, they reunited to once again avenge the world. The only problem is that they're trying to defeat a villain of their own making. Well, Tony and Bruce's anyway.
One of the major issues with Age of Ultron is, well… Ultron. Once you've seen one evil AI who thinks he's saving humanity by enslaving them, you've seen them all. And let's not even mention the Maximoffs twins' dodgy accents. *wince*
---
25. Doctor Strange
Release date: October 25, 2016
Cast: Benedict Cumberbatch, Mads Mikkelsen, Tilda Swinton
You might be surprised to see Doctor Strange so far down this list, so let me refresh your memory; Benedict Cumberbatch's over the top American accent, the criminally underused Rachel McAdams, the most boring final battle of all time… is it all coming back to you now?
Despite the love Doctor Strange gets now, his first film just wasn't that good. While the magical effects were something new and interesting and Wong has gone on to become an iconic MCU character, that's not enough to make this one of the best Marvel movies ever made.
---
24. Ant-Man and the Wasp: Quantumania
Release date: February 17, 2023
Cast: Paul Rudd, Kathryn Newton, Jonathan Majors
Ant-Man and Ant-Man and the Wasp are some of the best Marvel movies (just keep reading to find out why), so how did the third film end up this low down on our list? Well, like a lot of the more recent MCU outings, Quantumania feels more like a stepping stone to the next big Infinity Stone-like saga in the MCU, rather than a decent film in its own right.
While it's fun to explore the Quantum Realm more and Kathryn Newton adds some much needed energy as the grown up Cassie, it's so clearly all about setting up Kang and whatever is coming next that watching the film feels more like a box ticking exercise than anything else.
---
23. Black Widow
Release date: July 7, 2021
Cast: Scarlett Johansson, Florence Pugh, David Harbour
We're starting to hit the mediocre Marvel movies at this point. You know, the ones that aren't technically bad, they're just not that good either. And Black Widow is probably the definition of a so-so Marvel action movie. It's great to see the much-loved character finally get a solo film, but you know what would have been better? Seeing it happen years ago when there was actually a character left to develop and grow.
While Florence Pugh/Yelena Belova is a fantastic new addition to the MCU even she can't make up for the fact we're delving into the backstory of a character we already know is dead.
---
22. Doctor Strange and the Multiverse of Madness
Release date: May 5, 2022
Cast: Benedict Cumberbatch, Elizabeth Olsen, Xochitl Gomez
It took a long time for Doctor Strange to get a sequel and when he finally did, he ended up having to share it with Scarlet Witch. Although Multiverse of Madness is not the first Marvel horror film as early promotion led us to believe, it does feel different enough to keep you interested throughout.
Elizabeth Olsen makes a brilliant villain as the grief crazed but very powerful Wanda (despite it feeling a little like a step backwards for the character after the events of Wandavision), but the real highlight is Xochitl Gomez as America Chavez.
---
21. Shang-Chi and the Legend of the Ten Rings
Release date: September 3, 2021
Cast: Simu Liu, Awkwafina, Tony Chiu-Wai Leung
Shang-Chi might not have been the most well-known superhero up until now, but his MCU debut was unforgettable. Simu Liu kicks ass as the runaway son of a crime lord turned hero, and Awkwafina, who plays his BFF Katy, is the perfect accompaniment to his serious demeanour. There's so much to love about this origin story, from the action (that bus fight scene!) to the retconned Mandarin storyline (Ben Kingsley's cameo is pure gold).
Yeah, the finale involves a huge CGI dragon, which can be hard to swallow for even the most devoted fans, but the beating heart of this film isn't the magic, it's the emotional storyline.
---
20. Thor: Love and Thunder
Release date: July 7, 2022
Cast: Chris Hemsworth, Natalie Portman, Christian Bale
Taika Waititi returns to direct Thor's fourth film and continues to lean into the loveable goof angle that made Ragnarok so fun. But arguably the best thing about Love and Thunder is Natalie Portman's return as Jane Foster who adopts the mantle of Thor in God's absence. It's incredibly enjoyable watching female Thor make her MCU debut and Jane's character get some much-needed (albeit heart-breaking) resolution.
Although the transition between funny and serious moments can feel a little jarring at times, Love and Thunder has all the best bits of Thor's other films, plus, a new emotional depth the others were missing.
---
19. Guardians of the Galaxy Vol. 2
Release date: April 28, 2017
Cast: Chris Pratt, Zoe Saldana, Kurt Russell
After one of the most successful MCU debuts of all time, the Guardians of the Galaxy return for another round of questionable heroics. Admittedly, the sequel isn't as good as the first film (when are they ever?), but Vol. 2 still manages to bring enough laughs, great music and beautiful hearts-to-hearts to secure a decent spot on this list.
Although, once again, the villain is a little lacklustre, the highlight has to be the climax of Yondu's emotional storyline. Not to mention the introduction of a new Guardian in the form of Mantis, played by Pom Klementieff.
---
18. Guardians of the Galaxy Vol. 3
Release date: May 3, 2023
Cast: Chris Pratt, Chukwudi Iwuji, Bradley Cooper
The Guardians return for one more gut-retching movie and boy, does it pack a punch. The third and possibly final film takes the Guardians' emotional heart and turns it up to a hundred as we delve into Rocket's backstory with tear-jerking consequences. All of the Guardians have their moment to shine as we witness these beloved characters grow and move on to not always bigger, but definitely better things by the end of the film. But it's Rocket's character, along with baddie, The High Evolutionary, that really makes this film one of the best Marvel movies.
Yes, it's a little over-stuffed as director, James Gunn, tries to tie all the loose ends up and at times the tonal shift between horrifying and humorous is difficult to navigate, but these short-comings are easily overlooked in favor of one of the best villains ever to come out of the MCU and another banging soundtrack.
---
17. Iron Man 3
Release date: April 25, 2013
Cast: Robert Downey Jr., Guy Pearce, Gwyneth Paltrow
There's much debate over the quality of the Iron Man sequels. Whereas the first Iron Man film set the standards for the rest of the MCU, its sequels couldn't always reach that high bar. Fans go back and forth on whether Iron Man 2 or Iron Man 3 is better but, for us, Iron Man 3 wins out because this is where we see a truly vulnerable Tony Stark for the first time.
Suffering from PTSD after the events of The Avengers, Tony is consumed with keeping his loved ones safe at any cost, which leads him to make some questionable choices. Ok, the Mandarin storyline is awful, no doubt, but if you can put that aside then what you're left with is a sequel which shows real inner turmoil and growth for its superhero.
---
16. Captain Marvel
Release date: March 8, 2019
Cast: Brie Larson, Samuel L. Jackson, Ben Mendelsohn
The first female-led MCU movie was a looooooooong time coming but fans finally got what they wanted in 2019 when Brie Larson burst onto the big screen as the all powerful Captain Marvel. Set in the '90s, Captain Marvel is packed full of empowering female characters, some impressive CGI skills and more nostalgic nods than you can shake a Flerken at.
So why isn't it higher on our list of the best Marvel movies? Simply because you never quite forget you're watching a superhero film. For all its good points - and there are a lot - Captain Marvel falls short of the realism that makes most MCU films special. The jokes and one-liners don't always land right, the jeopardy feels abstract and is that really how Fury loses his eye?!
---
15. Spider-Man: Far From Home
Release date: July 2, 2019
Cast: Tom Holland, Jake Gyllenhaal, Zendaya
The MCU version of Spider-Man returns for his sequel, Far From Home, and it's another must-watch outing for the web-slinger. The second movie sees Peter struggle to hide his secret identity while on a school trip to Europe, but what makes this film one of the best Marvel movies is… the villain! I know, right?! I can't believe I'm saying this, but Marvel finally got it right in the form of Jake Gyllenhaal's Mysterio. Not only is he given real time to develop as a character in his own right, but he isn't one dimensionally evil either. What a treat.
---
14. Ant-Man and the Wasp
Release date: July 6, 2018
Cast: Paul Rudd, Michael Douglas, Evangeline Lilly
If you thought the first Ant-Man film was good, then you'll love the sequel. Honestly, we went back and forth on whether to put Ant-Man and the Wasp higher up than it's original on this list. While it has everything that made the first film so special (the jokes, the miniature tech, Luis's monologues…), Ant-Man and the Wasp goes one better and not just because it finally gives Evangeline Lilly's Wasp the name check in the title she deserves.
Following on from the events of Civil War, our hero is under house arrest and on the outs with the Pyms, when a chance to save Hope's Mum brings them back together. The familial story at the center of this sequel - for both the hero, and the villain, Ghost - really pulls on your heartstrings making for a memorable Marvel movie.
---
13. Black Panther: Wakanda Forever
Release date: November 11, 2022
Cast: Letitia Wright, Angela Bassett, Tenoch Huerta Mejía
After the sad passing of Chadwick Boseman it was hard to see a way forward for Black Panther, but director Ryan Coogler manages to not only carve a path for the character, but turn in another fantastic film to boot. Wakanda Forever is full of heart as T-Challa's loved ones try to come to terms with his death while facing enemies on all sides, and the introduction of Talokan provides another exciting civilization to explore.
Letitia Wright does an admirable job taking the lead and is surrounded by great performances on all sides, including an Oscar-nominated turn from Angela Bassett as Queen Ramonda.
---
12. The Avengers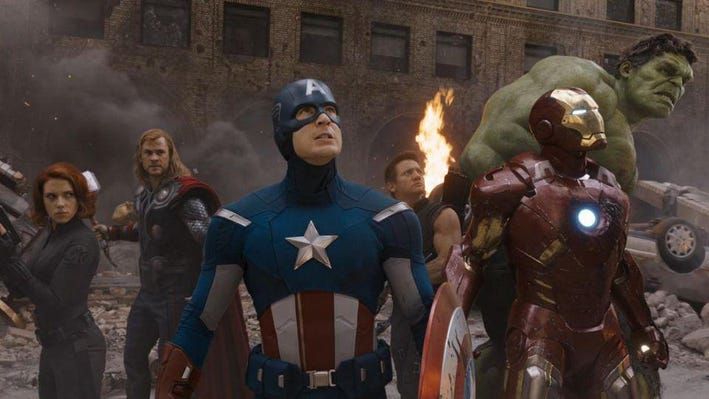 Release date: May 4, 2012
Cast: Robert Downey Jr., Chris Evans, Scarlett Johansson
No one thought it could be done, which sounds pretty ridiculous now we've seen Avengers: Infinity War and Endgame, but it's true. When Marvel Studios announced it was going to make a superhero movie bringing together six different superheroes, only four of which had had their own solo movies at that point, everyone thought it would be a mess.
And yet, The Avengers is an almost perfect superhero film. The groundwork which had already been laid in previous Marvel movies definitely helped pave the way for the cinematic collaboration, allowing audiences to dive straight into the action without having to wonder who everyone was. Add to that the quippy one-liners the MCU was becoming known for and a heartfelt human story at its center, and The Avengers is definitely one of the best Marvel movies everyone should watch.
---
11. Ant-Man
Release date: July 17, 2015
Cast: Paul Rudd, Michael Douglas, Evangeline Lilly
Ant-Man just narrowly misses out on the top 10 best Marvel movies of all time and it's a shame because it really is a great film. Introducing this miniature hero to the MCU for the first time, Ant-Man has all the style and humor that made the first Iron Man film such a hit. Paul Rudd stars as an ex-con who barely gets to see his daughter and is struggling to make ends meet when Michael Douglas recruits him to help stop his former protégé from using Ant-Man technology for evil.
Ant-Man is essentially a heist movie, which is one of the reasons why it works so well, and Rudd is perfectly cast as the immature but loveable hero at the center of it all. With jokes a plenty and a unique miniature final fight, Ant-Man deserves its spot on the list of best Marvel movies.
---
10. Thor: Ragnarok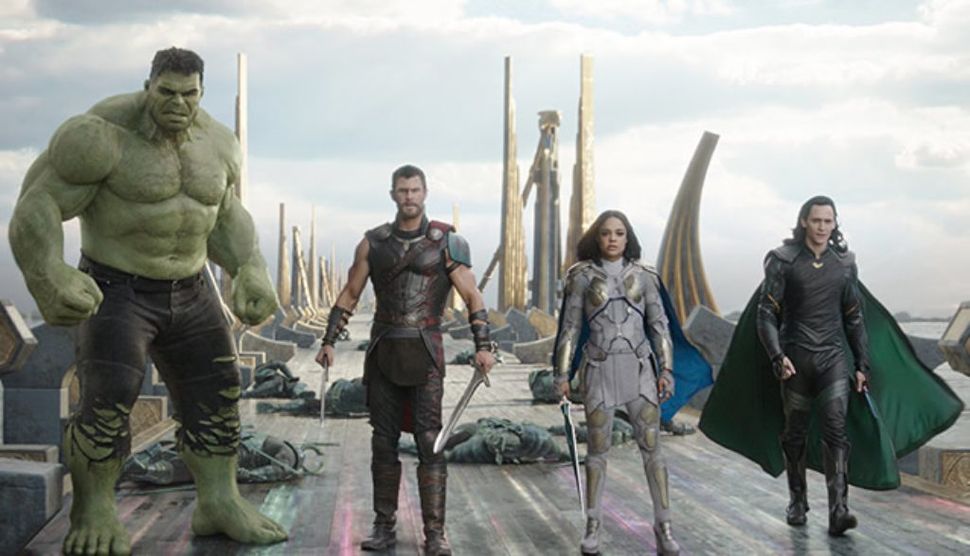 Release date: November 3, 2017
Cast: Chris Hemsworth, Tom Hiddleston, Cate Blanchett
Up until Ragnarok, Thor's cinematic journey had been somewhat… crap. While the first Thor movie isn't awful, it certainly isn't great, and need we even mention Thor: The Dark World? There's just something about the theatrical superhero who looks more at home in a Shakespeare play than the modern world that Marvel struggled with at first. But third time's the charm, as they say.
With Ragnarok, director Taika Waititi took the genius move to lean into the comedy of the character rather than try and ignore it, which allowed for one of the funniest films in the MCU. Plus, Hulk came along for the ride, given he wasn't allowed another solo film, as well as Loki and a whole host of awesome new characters (Valkyrie, Grandmaster, Korg, etc.) were introduced to the MCU. And who can forget one of the best villains in the MCU? The wicked and wonderful Hela.
---
9. Spider-Man: Homecoming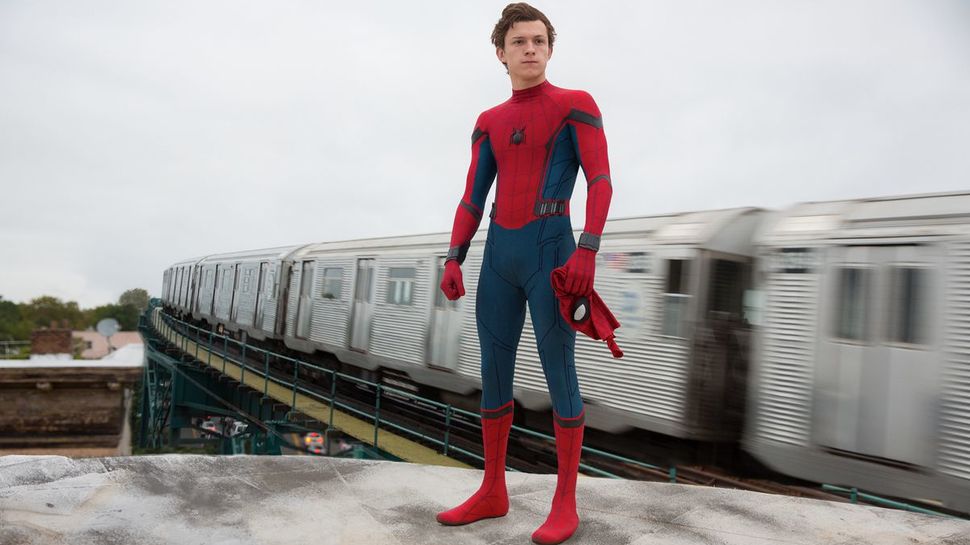 Release date: July 7, 2017
Cast: Tom Holland, Michael Keaton, Robert Downey Jr.
By the time the MCU teamed up with Sony to do its take on Spider-Man, fans already felt like they'd had one too many versions of the web-slinging superhero. But boy were they glad that Marvel went ahead and introduced Spider-Man in Captain America: Civil War anyway. Much of the success of the character is down to the perfect casting of Tom Holland and after a standout performance in Civil War, Homecoming was his first individual adventure.
While Peter Parker was dreaming about becoming an Avenger, director Jon Watts kept the superhero on track with a quintessential neighborhood conflict with villain the Vulture. Combined with a high school experience which could have been plucked from the mind of John Hughes and Homecoming is the MCU at its best; a painfully human story that just happens to involve superheroes.
---
8. Iron Man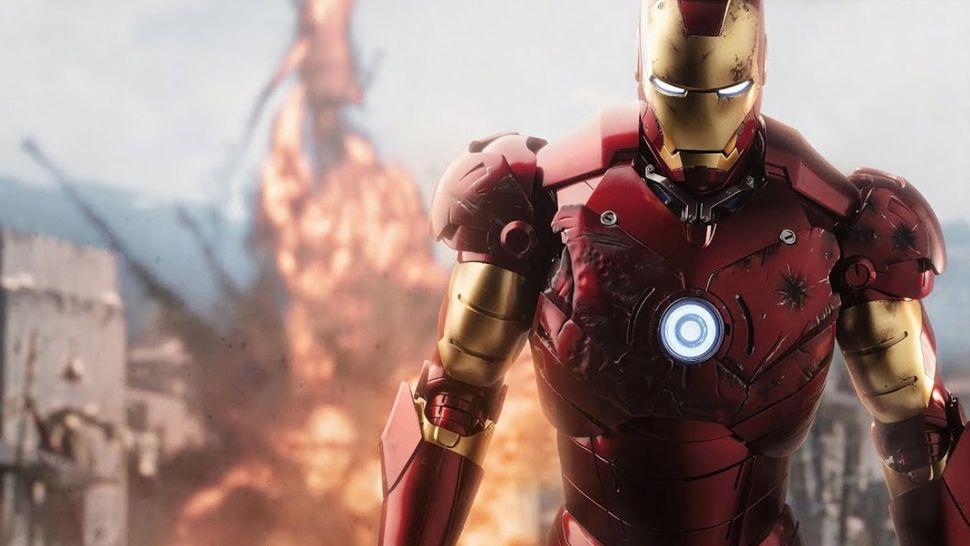 Release date: May 2, 2008
Cast: Robert Downey Jr., Jeff Bridges, Gwyneth Paltrow
It's hard not to treat the first Iron Man film with a sense of overwhelming reverence given it was the very first MCU movie ever made. But trust us, it isn't on our list of the top 11 best Marvel movies ever just because it was the first... it's also a masterclass in superhero origin story filmmaking. It has everything you want; a charismatic but flawed hero at the center of a story about doing the right thing – and tons of gadgets.
Let's not forget that one of the best things about Iron Man is the equipment! The Iron Man suit was and is one of the most badass weapons in the MCU and it was made all the better thanks to the brash but lovable man behind the wheel, Tony Stark. While the conflict between Iron Man and Iron Monger is pretty lowkey by today's MCU standards, it fits the journey the superhero was on to become one of the biggest names in superhero cinema.
---
7. Captain America: Civil War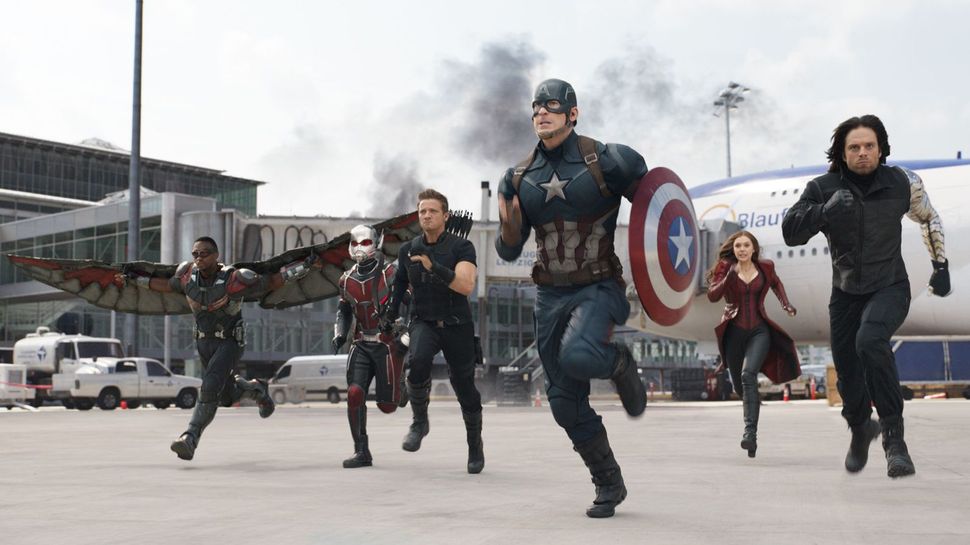 Release date: May 6, 2016
Cast: Chris Evans, Robert Downey Jr., Scarlett Johansson
Captain America: Civil War, also known as The Avengers 2.5, saw everyone's favorite superhero team split up over a disagreement about their own autonomy. On one side, you have Team Cap and on the other, you have Team Iron Man, and when the two teams collide, you get one hell of a superhero film. Civil War is one of the best Marvel movies because it took the conflict between Cap and Iron Man, which had been bubbling under the surface for a while, to a devastating new level – we saw the superhero family we'd come to know and love torn apart.
Much more entertaining than any fight with a common enemy, Civil War cut fans deep and would have long-running consequences for the future of the MCU. Plus, it introduced Black Panther who's definitely one the best new superheroes in the MCU.
---
6. Black Panther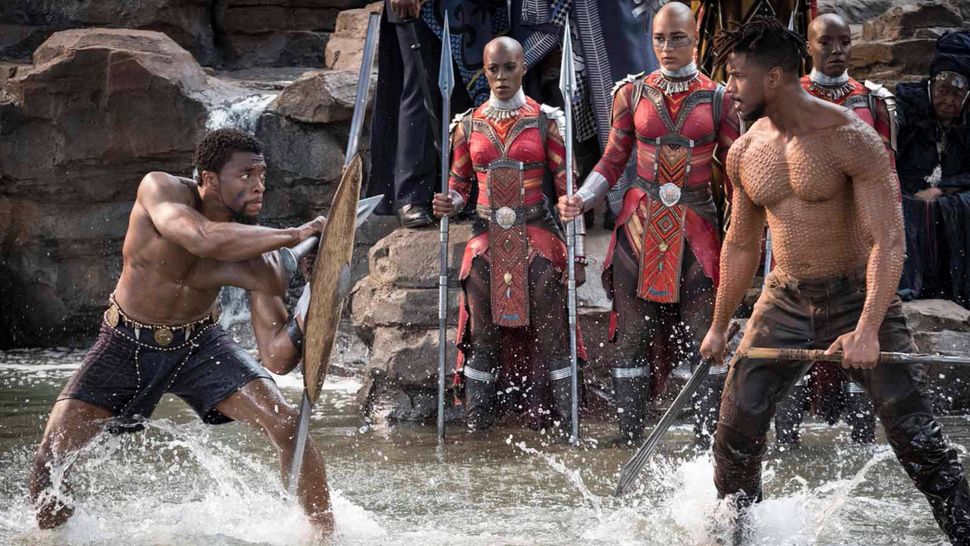 Release date: February 13, 2018
Cast: Chadwick Boseman, Michael B. Jordan, Lupita Nyong'o
Speaking of Black Panther, his movie is definitely one of the best Marvel movies ever made too. The rich and colorful world of Wakanda makes a dazzling backdrop for the superhero's solo outing as he returns home after the events of Civil War (and the death of his father) to become king. As you might expect, not everything goes to plan and one of the reasons Black Panther is one the best Marvel movies is because it has one of the best Marvel villains; Killmonger.
The fight for the throne is an action-packed and emotional story, which left fans desperate for more and cemented Black Panther's position as one of the best new superheroes on the MCU scene.
---
5. Captain America: The Winter Soldier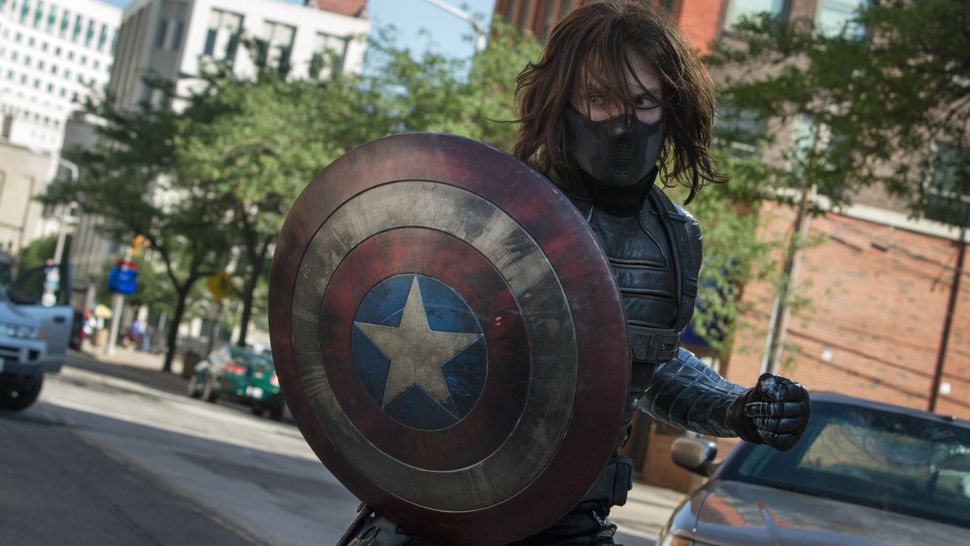 Release date: April 4, 2014
Cast: Chris Evans, Sebastian Stan, Scarlett Johansson
It's often been said that the reason MCU movies are so good is because they're great comedy/action/thriller movies first, and superhero movies second. If that's true, then Captain America: The Winter Soldier is definitely one the best spy movies ever made. Fresh off the back of defrosting and saving the world in The Avengers, Steve Rogers is continuing to adjust to the contemporary world when The Winter Soldier comes into his life.
The deadly assassin is more myth than man, but he starts a chain reaction that will lead to Cap's entire world being turned upside down. Not only a pivotal movie in the MCU timeline, The Winter Soldier is also packed full of the most perfect action sequence you'll ever see – that elevator scene! *chills*
---
4. Spider-Man: No Way Home
Release date: December 15, 2021
Cast: Tom Holland, Zendaya, Benedict Cumberbatch
By the time Marvel Studios teamed up with Sony for its take on Spider-Man fans already felt like they'd had one too many versions of the web-slinging superhero, but thanks to the perfect casting of Tom Holland and Jon Watts' directorial vision, the Spidey trilogy has become one of the strongest in the MCU. And the best Marvel movie in that trilogy is without a doubt the most recent; Spider-Man: No Way Home.
Picking up directly after the events of Far From Home, Spider-Man is struggling with the fallout from Mysterio revealing his true identity. He tries to enlist the help of Doctor Strange to make everyone forget, but the spell goes wrong and causes the multiverses to collide. Bad news for them, but great news for fans as this means we get to see Tobey Maguire and Andrew Garfield's Spider-Mans visit the MCU, as well as some of the best villains from their films. With plenty of laughs between the three Spideys, but also some heartbreak as well, No Way Home isn't just a great MCU film, it also makes the previous Sony Spider-Man films better too, which is why it's one of the best Marvel movies of all time.
---
3. Avengers: Infinity War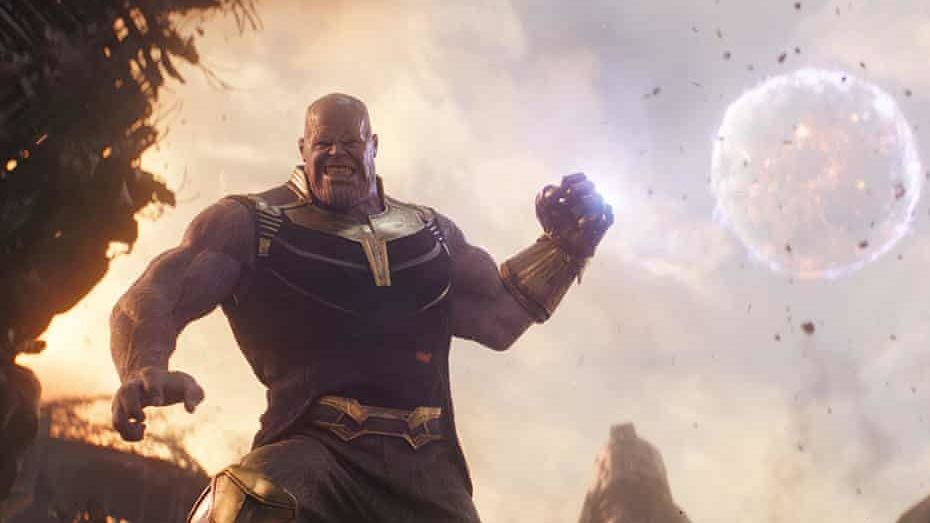 Release date: April 27, 2018
Cast: Robert Downey Jr., Chris Hemsworth, Chris Evans
Imagine The Avengers, but like… a 1,000% times bigger, and you've got Avengers: Infinity War. By this point in the MCU, there's a whole host of new superheroes who put in an appearance in Infinity War to try and save everyone from Thanos and his deadly desire to bring balance to the universe.
To say this film could have been a mess is an understatement given how many characters, worlds, and weapons were involved but somehow the Russo brothers managed to bring it all together into a film which not only makes sense, but is actually one of the best Marvel movies out there. With equal parts action and heart, Infinity War raises the bar for the MCU and sets Endgame up to push it even further.
---
2. Guardians of the Galaxy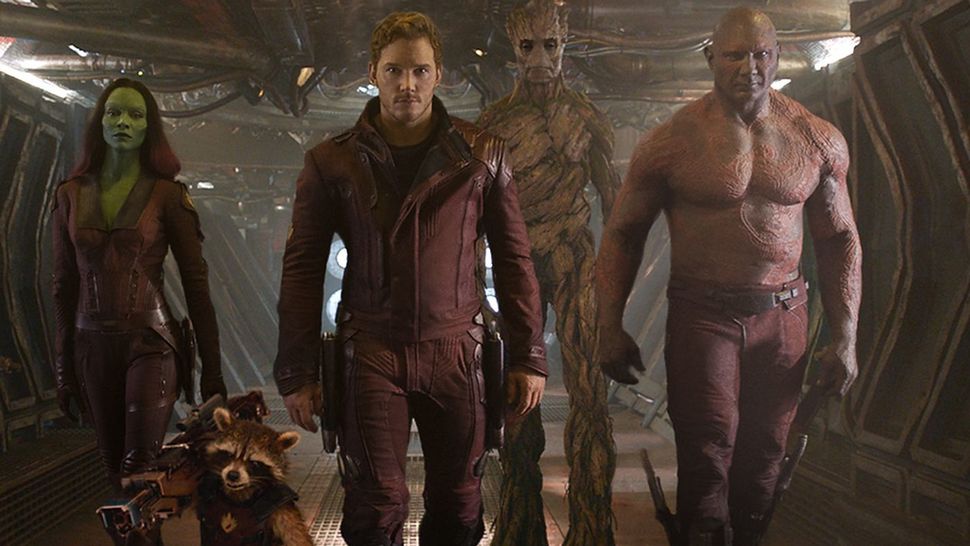 Release date: August 1, 2014
Cast: Chris Pratt, Zoe Saldana, Lee Pace
A raccoon, a tree, Thanos' daughter, a grief-stricken murderer, and a wise-cracking manchild might not seem like the best combination for a superhero team, but the Guardians of the Galaxy could give The Avengers a run for their money. While the concept for the first Guardians film didn't exactly win non-comic book fans over at first (did I mention the raccoon?), it's now widely considered one the best Marvel movies ever made. And that's due in no small part to its ridiculous sense of humor and phenomenal soundtrack.
The Guardians aren't afraid to have fun whilst saving the day – usually because they're a bit iffy on whether they're the heroes or villains depending on how they're feeling at the time – and that's why we love them. They might fight and snark at each other on a daily basis, but they're a family. A highly dysfunctional and dangerous family. We can't wait to see what they get up to in Guardians of the Galaxy Vol. 3.
---
1. Avengers: Endgame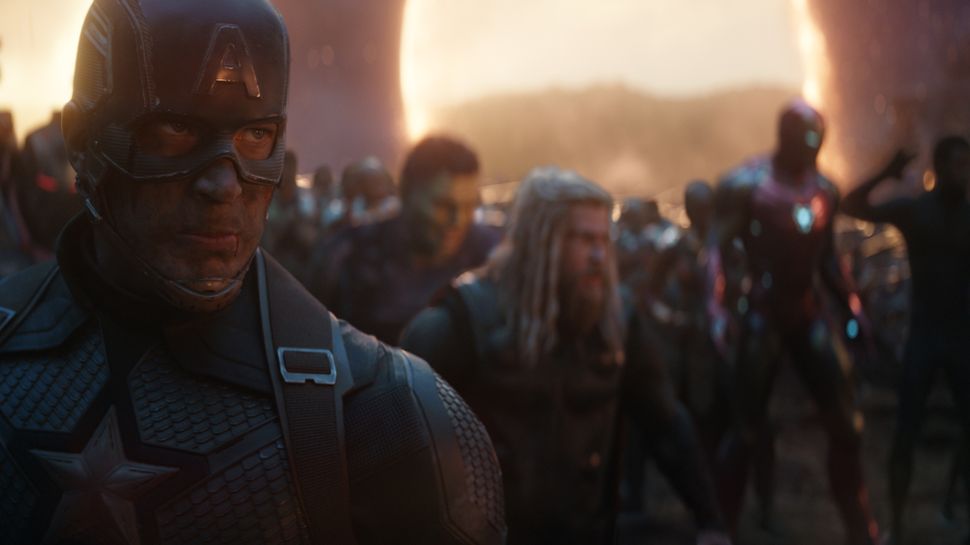 Release date: April 26, 2019
Cast: Robert Downey Jr., Chris Hemsworth, Chris Evans
So, what do we think is the best Marvel movie ever? Avengers: Endgame, of course. It might seem like somewhat of a predictable top pick given it's the ultimate finale to the Infinity Saga, but there's more to it than that. Putting aside the individual moments which make Endgame great (Cap wielding Mjölnir, that badass female superhero scene, finally hearing Cap say "Avengers, assemble"), it also introduces time travel to the MCU. Not only is this pretty mind-blowing in terms of what it means for future films, but it also meant we got to relive some of the key moments in the MCU before we said a tearful farewell.
And tearful it was, because we lost not one but three of the original Avengers in Endgame. While Cap got his happily ever after and Tony and Natasha died literally saving the world, none of the goodbyes were easy for fans, but they were perfect for those characters. Who'd have thought over 10 years after we first heard "I am Iron Man" in cinemas, that the MCU would be where it was when Tony uttered those iconic words for the last time?
And the best thing about Endgame isn't even the goodbyes, but the future it sets up as well. Cap passing the shield onto Falcon, Thor joining the Guardians, not to mention whatever Morgan Stark is going to grow up to do! Endgame is the perfect... well, ending to the Infinity Saga. And the perfect beginning to what comes next for the MCU. And that's why it's the best Marvel movie.