Space Foundation adds Fisher Space Pen to Space Tech Hall of Fame
More than 50 years after its pressurized writing instruments first entered orbit, Fisher Space Pen and its late founder are entering the Space Technology Hall of Fame.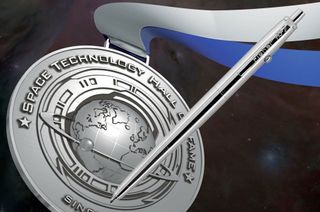 (Image credit: Space Foundation/Fisher Space Pen / Montage by collectSPACE.com)
More than 50 years after its pressurized writing instruments first entered orbit, Fisher Space Pen and its late founder are entering the Space Technology Hall of Fame.
The company and its namesake are being honored during a private ceremony on Thursday (Aug. 26), held as part of Space Foundation's 36th Space Symposium in Colorado Springs. Fisher Space Pen is being inducted as an organization and Paul C. Fisher, inventor of the iconic space pen, will be inducted posthumously as an individual (Fisher died in 2006 at the age of 93).
"We are grateful to be inducted into Space Foundation's 2021 Space Technology Hall of Fame" Matt Fisher, vice president of Fisher Space Pen, said in a statement. "On behalf of my grandfather Paul C. Fisher, my father Cary Fisher, my brother Paul, myself and everyone at Fisher Space Pen Co., we thank Space Foundation for this incredible honor"
Matt Fisher, Cary Fisher, who is president of Fisher Space Pen, and Paul Fisher, the company's plant manager, were in Colorado for the ceremony, together with Joshua Skidmore, director of sales and marketing.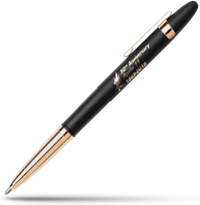 Special Edition Apollo 11 50th Anniversary Matte Black Bullet Space Pen. $31.45 at Amazon
Since 1988, Space Foundation's Space Technology Hall of Fame has inducted individuals, organizations and companies that have adapted technologies first devised for use in space to improve the quality of life here on Earth. Honorees are nominated by the space community and global space agency technology transfer offices and then reviewed for induction by a space and technology expert panel.
"The Space Technology Hall of Fame honors not only breakthrough innovations and ingenuity, but also the craftsmanship and passion these stellar offerings showcase," Rich Cooper, Space Foundation's vice president for strategic communications and outreach, said. "Every day these innovations better lives around the globe and the Fisher family and its notable company are exceptional leaders to recognize and draw inspiration. It is an honor to welcome them into the Space Technology Hall of Fame."
Contrary to an old urban legend, NASA did not spend millions of dollars to create a pen for its astronauts to use in space. Rather, Paul C. Fisher, a private inventor, spent his own $1 million to develop a pressurized cartridge that used nitrogen gas to force thixotropic ink to flow out of his ballpoint pens.
The resulting pen was not only capable of writing in extreme temperatures, upside down and underwater, but also in the microgravity environment of outer space.
After an evaluation period, NASA was ready to launch its first space pens with its first three-person crew. Since Apollo 7 in October 1968, Fisher space pens have flown on every NASA crewed mission, including Space's commercial Dragon flights to the International Space Station. Fisher's pens were also adopted by the Russian space program, flying with cosmonauts since 1969.
Related: Fisher Space Pen Celebrates 50 Years in Space with Apollo 7 Pen Set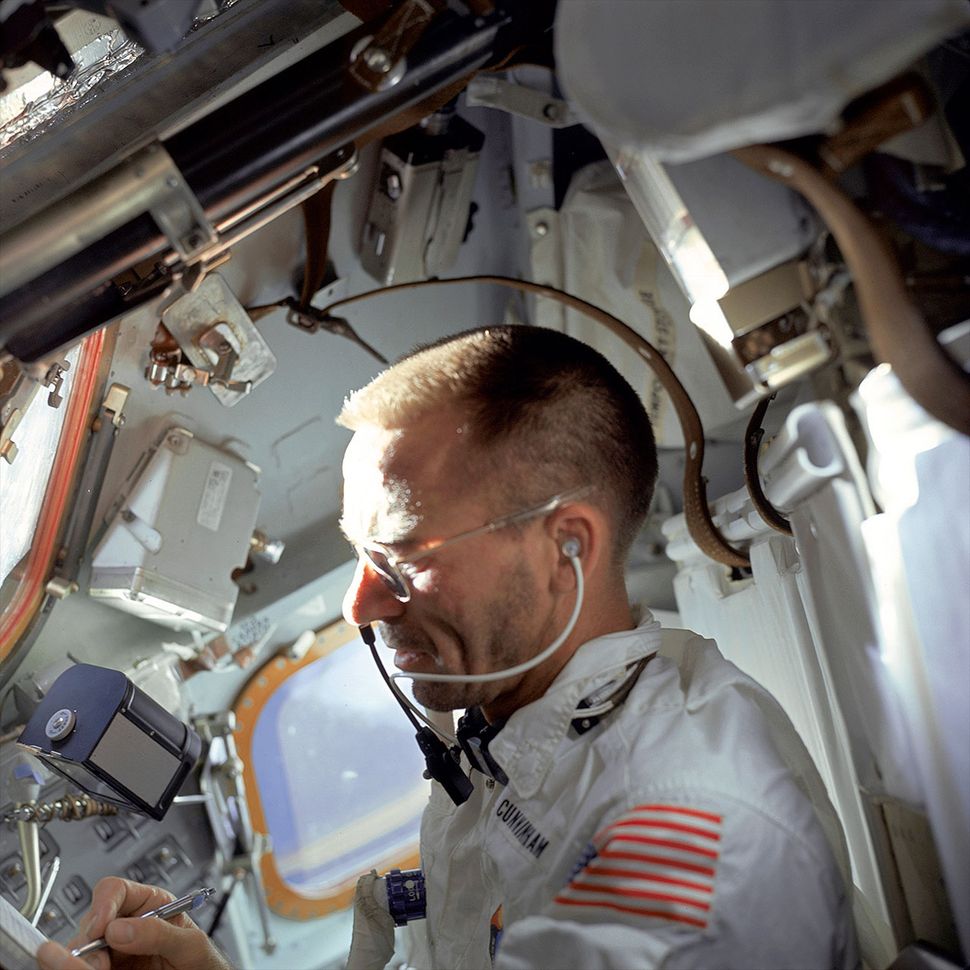 Given its use in space and its ubiquitous use on Earth, the Fisher space pen has been embraced by the public and become an iconic symbol of American technology and design around the world. For example, the company's Bullet pen is part of the permanent collection at the Museum of Modern Art in New York City for its classic industrial design.
The space pen has also crossed into pop culture, appearing in several films and TV shows, including a 1991 episode of the hit sitcom "Seinfeld" and a 2012 episode of the Science documentary series "How It's Made." More recently, the Fisher Space Pen Company was profiled on ABC World News Tonight for its 50th anniversary in 2018.
In addition to Fisher Space Pen and Paul C. Fisher, the Space Foundation is also enshrining Emisshield Inc., its president and CEO John Olver and the Entry Systems and Technology Division of NASA's Ames Research Center as the 2021 class entering the Space Technology Hall of Fame. Emisshield uses technology developed at Ames to produce a wide variety of high-emissivity coatings for use in commercial and industrial applications.
Over the past 30 years, the Hall of Fame has recognized nearly 100 technologies, including Tempur foam, which was adapted for use in mattresses, and the DeBakey blood pump, which was based on turbine technology developed for use in liquid propellant rocket engines.
Follow collectSPACE.com on Facebook and on Twitter at @collectSPACE. Copyright 2021 collectSPACE.com. All rights reserved.
Get the Space.com Newsletter
Breaking space news, the latest updates on rocket launches, skywatching events and more!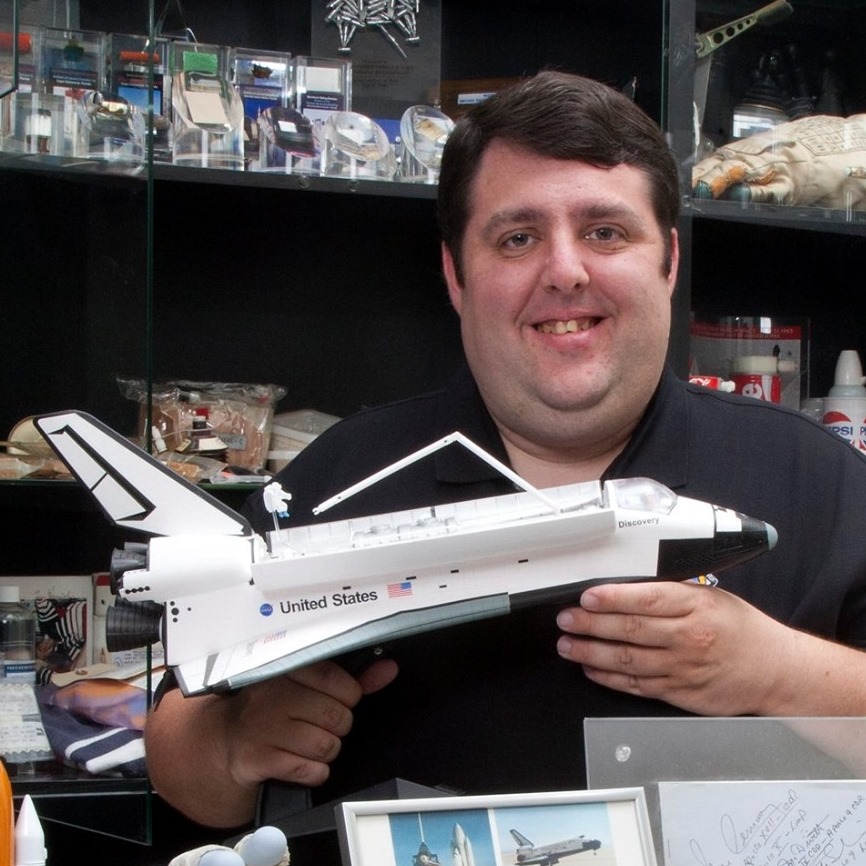 collectSPACE.com Editor, Space.com Contributor
Robert Pearlman is a space historian, journalist and the founder and editor of collectSPACE.com, an online publication and community devoted to space history with a particular focus on how and where space exploration intersects with pop culture. Pearlman is also a contributing writer for Space.com and co-author of "Space Stations: The Art, Science, and Reality of Working in Space" published by Smithsonian Books in 2018. He previously developed online content for the National Space Society and Apollo 11 moonwalker Buzz Aldrin, helped establish the space tourism company Space Adventures and currently serves on the History Committee of the American Astronautical Society, the advisory committee for The Mars Generation and leadership board of For All Moonkind. In 2009, he was inducted into the U.S. Space Camp Hall of Fame in Huntsville, Alabama. In 2021, he was honored by the American Astronautical Society with the Ordway Award for Sustained Excellence in Spaceflight History.