Update: Looks like the original Amazon deal is sold out now, but you can still get the same discount at B&H Photo, who are selling the DJI Mini Pro 3 with DJI RC Remote for $693.99 . It says $729.99 on site, but an extra $35.51 discount is applied at checkout.
Original deal: The DJI Mini 3 Pro is an excellent small and lightweight drone that has professional-grade features. In fact, we rate it as one of the best drones on the market and if you're an Amazon Prime subscriber, now is the ideal time to pick up your next drone.
Save $216 on the DJI Mini 3 Pro this Amazon Prime Day, but hurry as Prime Day ends July 12. It's also Amazon's lowest ever price for this model, so not a deal to miss out on, especially if you've been on the fence about picking one up.
After our DJI Mini 3 Pro review, we thought that this is one of the best professional mini drones on the market. It's exceptionally well designed and built, has outstanding photo and video shooting capabilities as well as being easily transportable. It's worth noting that DJI is a widely-trusted manufacturer, known for quality. We've included some key specs below, but we can honestly say that as drone deals go, this is a top one.
---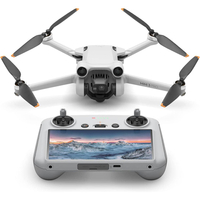 DJI Mini 3 Pro drone was $909 now $693.99 on B&HPhoto.
Save $216 and get this stunning mini drone at its lowest ever price. It comes with professional standard specs like 48MP photos, 4K video, and obstacle avoidance. This drone is easy to transport as you can fold it down. It's also sub 250 g, so you don't have to worry about restrictions when flying.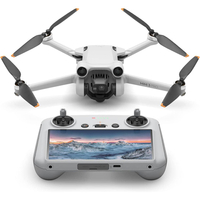 DJI Mini 3 Pro drone was $909 now $693.99 on Amazon.
Save $216 and get Amazon's lowest ever price on this excellent mini drone.
Amazon was offering the same deal to Prime shoppers, but the offer has now ended.
---
This drone is a quadcopter, meaning it comes with four propellers. It has a foldable design that makes it easy to transport to your chosen shooting locations. It's also under 250 g, which means you don't have to worry about registration or restriction in some countries and regions. Another handy feature is its automatic obstacle avoidance, so you can fly with a little more confidence.
For the very best Amazon Prime Day deals that the retailer has to offer, be sure to see our Amazon Prime Day hub for a round-up of the best discounts and deals on telescopes, binoculars, cameras, star projectors, drones, Lego, and more. Remember to be quick, as Amazon Prime Day 2023 is only here for two days.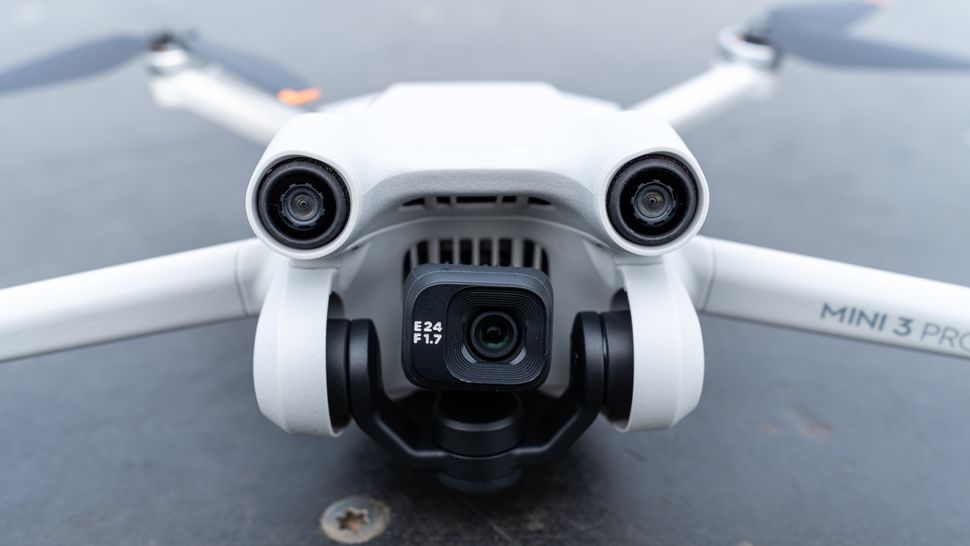 Key specs: 48MP photo and 4K video capabilities, it weighs 249 g, has a foldable design, over half an hour flight time (with standard battery), and video transmission of up to 7.5 miles/12 km.
Consensus: As mentioned above, we reviewed the DJI Mini 3 Pro and found it to be the best professional mini drone. It may be small on size, but definitely not on quality.
Buy if: You like quality specs, you don't mind a small drone, and you want to take photos and videos for content creation or just for sharing on social media.
Don't buy if: You're on a tight budget or you prefer larger models.
Alternative models: The DJI Mavic 3 is the obvious alternative, it comes with more but that's reflected in the price. You can also check out the DJI Air S2, it offers great image quality and sits a similar same price range as the Pro 3.
Price history: This is the cheapest that we've ever seen the DJI Mini 3 Pro.
There are some "cheaper" deals out there as you'll see below, but these don't include the controller, so they're only worth looking at if you already own a compatible controller.