Houston, we've had a delay: Apollo 13 50th celebrations rescheduled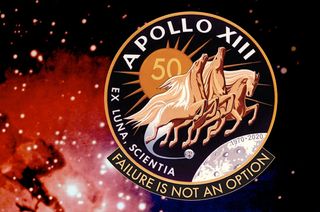 (Image credit: NASA/Winco International via collectSPACE.com)
The flight plans had been filed, the logistics confirmed and the countdown was on to celebrate the 50th anniversary of NASA's Apollo 13 mission.
Then, the world had a problem.
The emergence of the coronavirus (COVID-19) pandemic and the precautions taken in response led to museums and event organizers postponing or otherwise altering their plans to commemorate the ill-fated mission's half-century milestone.
"I don't know how long this virus is going to keep us from it, but I was all planned to go say goodbye to my spacecraft in Hutchinson, Kansas, and then take the family down to the Kennedy Space Center for a final Apollo 13 50th anniversary," Apollo 13 commander Jim Lovell, who is now 92, said in an interview. "But all of that is on hold."
Related: From liftoff to touchdown: The hectic timeline of Apollo 13
Like the mission itself, which on April 13, 1970, suffered a spacecraft-crippling explosion on the way to land Lovell and lunar module pilot Fred Haise on the moon, the events scheduled to feature NASA's "successful failure" were derailed.
"My compatriot, Jim Lovell, says the curse of Apollo 13 continues," said Haise, 86. "Suddenly, that is what has happened. We have gone through, not just as a country, but everywhere around the world now, a major set of circumstances that people have had to deal with a lot of trauma."
"The lesson of Apollo 13 is what we had to do to survive. We had to be willing to be able to change the norm, if you will, because we had to deal with a lot of new things and new procedures to work around and get through it all," Haise told collectSPACE.com. "And that's exactly what the world and people are having to deal with today."
"It is a different, whole sort of emergency and much wider spread, but those same ingredients are at play, with new rules to try to get past this thing," he said.
With NASA's visitor centers and the world's air and space museums currently closed to the public, many of the Apollo 13 anniversary events originally planned for dates in March and April have now been rescheduled for the fall, while other celebrations have re-focused on online opportunities.
"We are honored that individuals from 22 [U.S.] states and six foreign countries purchased tickets to the Apollo 13 event," Jim Remar, chief executive of the Cosmosphere, said in a statement announcing that its Apollo 13 mission debrief and gala, originally planned for April 4, were being postponed.
The Hutchinson, Kansas space museum, which restored and displays the Apollo 13 command module "Odyssey," has rescheduled the event for Nov. 14. In addition to hosting Lovell and Haise, the Cosmosphere confirmed the participation of Apollo 13 flight directors Gene Kranz, Gerry Griffin, Glynn Lunney and Milt Windler, as well as a number of flight controllers who were in Mission Control for the emergency.
And on April 16, Remar will host a virtual presentation, "Apollo 13: The Mission of Survival," on the Cosmosphere's Facebook page.
The Astronaut Scholarship Foundation, a non-profit organization established by the Mercury 7 astronauts to support new generations of scientists and explorers, rescheduled its sold-out April 18th gala at the Kennedy Space Center in Florida.
"The Astronaut Scholarship Foundation team is working diligently as we navigate through this unprecedented time. We are pleased to share with you that the new date for the Apollo 13 50th Anniversary Gala is Friday, October 9, 2020," the foundation wrote to its gala attendees.
The black-tie optional celebration will include Lovell and Haise, as well as "Apollo 13" author Jeffrey Kluger and a number of Apollo and space shuttle-era astronauts dining under one of the last remaining Saturn V rockets.
NASA, for its part, has focused on commemorating the mission online. In addition to supporting the new multimedia website "Apollo 13 in Real Time," the agency will premiere a new documentary short on its television channel and website, "Apollo 13: Home Safe," at 8 p.m. EDT on Friday, April 10.
"The 30-minute program features an interview with Lovell, a conversation with Haise and flight directors Gene Kranz and Glynn Lunney, and engineer Hank Rotter, in the restored Apollo mission control room mixed with archival footage," described NASA.
Other Apollo 13 50th anniversary events affected include:
The INFINITY Science Center's annual gala, which is set to honor Haise, Griffin and Apollo flight dynamics officer (FIDO) Jerry Bostick, has been rescheduled from March 21 to Oct. 17 at the Beau Rivage Resort in Biloxi, Mississippi.
The City of Biloxi and Mississippi Power's celebration for "hometown hero" Fred Haise will go forward on April 11 with the unveiling of the "Launch Pad," a replica of the base of a Saturn V rocket, but will now be limited to Haise's family in attendance and will be recorded for presentation on the city's website and on YouTube. A bronzed statue of Haise in his astronaut gear, being sculpted by artist Mary Ott Tremmel Davidson, will be added to the Launch Pad at a later date.
The Cradle of Aviation Museum in Garden City, New York, which is located near where the Apollo lunar modules were built, is working to reschedule its April 23 dinner. Lovell, Haise, Kranz, Griffin, Windler and Apollo electrical, environmental and communication systems (EECOM) flight controller John Aaron has been scheduled to attend.
The San Diego Air & Space Museum in California also postponed its event, "Apollo 13: The Mission Control Story." Planned for April 11, the reception and dinner program was to feature Griffin, Lunney, Windler, astronaut and Apollo 13 support crew member Vance Brand and actor Clint Howard, who was in the 1995 movie "Apollo 13." A new date is still to be announced.
The Space Association of Australia will host an online event on April 11 to celebrate the country's role in the mission. Members of the Honeysuckle Creek Tracking Station and Parkes Radio Telescope will discuss the flight during a Zoom virtual meeting.
Follow collectSPACE.com on Facebook and on Twitter at @collectSPACE. Copyright 2020 collectSPACE.com. All rights reserved.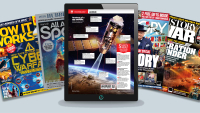 Get the Space.com Newsletter
Breaking space news, the latest updates on rocket launches, skywatching events and more!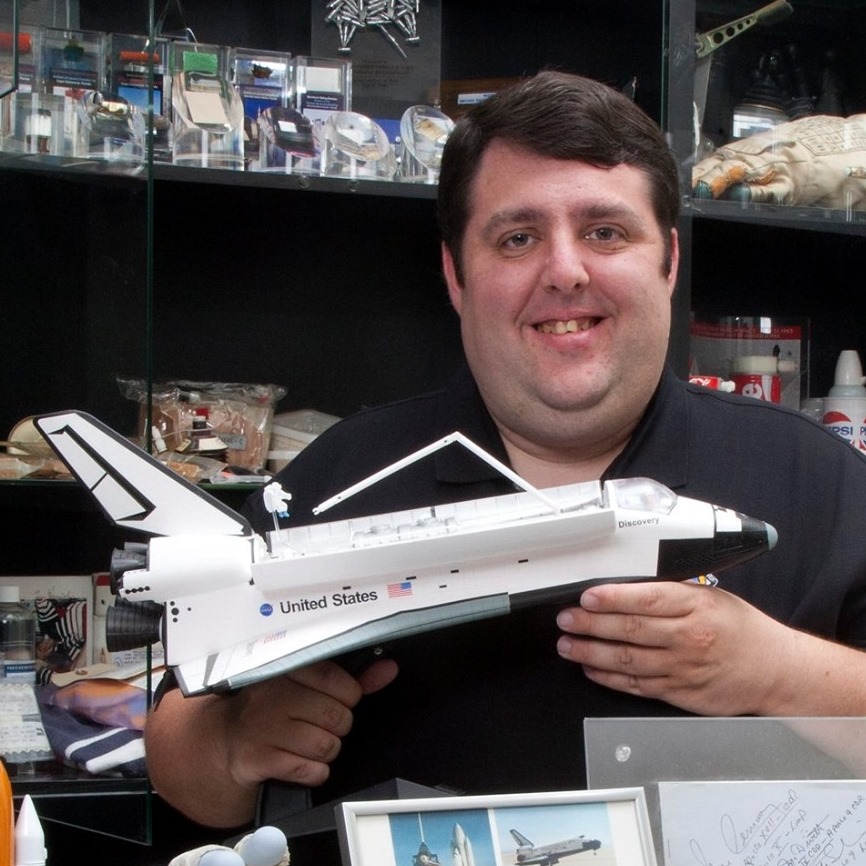 collectSPACE.com Editor, Space.com Contributor
Robert Pearlman is a space historian, journalist and the founder and editor of collectSPACE.com, an online publication and community devoted to space history with a particular focus on how and where space exploration intersects with pop culture. Pearlman is also a contributing writer for Space.com and co-author of "Space Stations: The Art, Science, and Reality of Working in Space" published by Smithsonian Books in 2018. He previously developed online content for the National Space Society and Apollo 11 moonwalker Buzz Aldrin, helped establish the space tourism company Space Adventures and currently serves on the History Committee of the American Astronautical Society, the advisory committee for The Mars Generation and leadership board of For All Moonkind. In 2009, he was inducted into the U.S. Space Camp Hall of Fame in Huntsville, Alabama. In 2021, he was honored by the American Astronautical Society with the Ordway Award for Sustained Excellence in Spaceflight History.