Space Shuttle Discovery 'Go' for Tuesday Launch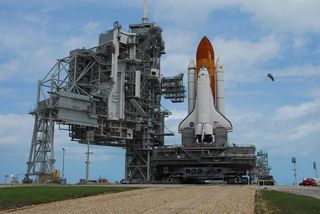 (Image credit: NASA/George Shelton.)
CAPE CANAVERAL, Fla. — NASA's shuttle Discovery is set for a planned Tuesday launch toward the International Space Station (ISS) to deliver a new orbital room to the high-flying laboratory, mission managers said Sunday.
NASA launch integration manager LeRoy Cain said that, weather willing Discovery and its seven-astronaut crew will rocket spaceward from their seaside launch pad at 11:38 a.m. EDT (1538 GMT) on Oct. 23 for a tricky construction mission to the ISS. The shuttle has a 60 percent chance of favorable launch weather, with the possibility of nearby rain and thunderstorms posing the only threat.
"It's good to be getting this weather now and not on Tuesday," Cain told reporters as a rain drizzled down on NASA's Kennedy Space Center here. "We are ready to move forward to launch."
Commanded by veteran NASA astronaut Pamela Melroy, Discovery's STS-120 crew is charged with installing the new Harmony connecting node to the space station, where it will serve as the hub for future international laboratories. The astronauts will also ferry a new Expedition 16 crewmember to the ISS, move the station's oldest U.S. solar power tower from its mast-like perch to the outpost's port side and test shuttle heat shield repair methods during the five spacewalks planned for their 14-day mission.
"It is exciting and there's a lot of stuff to do," Melroy said in an interview, adding that her crew is ready for the complex ISS construction flight.
On Friday, Melroy said she and her crew have complete confidence that Discovery is fit to fly, despite earlier debate over exterior coating concerns on three of the shuttle's wing-mounted heat shield panels. NASA engineers were split on whether to replace the panels, which would prompt a two-month launch delay, or fly as is, with top mission managers ultimately opting to proceed with Tuesday's planned launch.
"We feel very confident that we have a vehicle that is safe to go fly," Cain said. "We would not launch if we didn't think that was true."
Discovery's STS-120 mission will mark NASA's third of four planned shuttle flights to continue space station construction this year. NASA has until Dec. 11 to launch the mission, but hopes to fly the shuttle this week in order to give the space station's Expedition 16 crew time to perform a series of construction tasks and spacewalks before the planned Dec. 6 liftoff of the Atlantis orbiter carrying the European-built Columbus laboratory.
The U.S. space agency plans up to 13 more shuttle flights to the ISS to complete space station construction by September 2010, when its three-orbiter fleet is set to retire. A separate shuttle mission, set to fly next year, is planned to overhaul the Hubble Space Telescope.
"I feel like we're in mid-stride right now," NASA shuttle launch director Mike Leinbach said. "We're feeling really good."
Get the Space.com Newsletter
Breaking space news, the latest updates on rocket launches, skywatching events and more!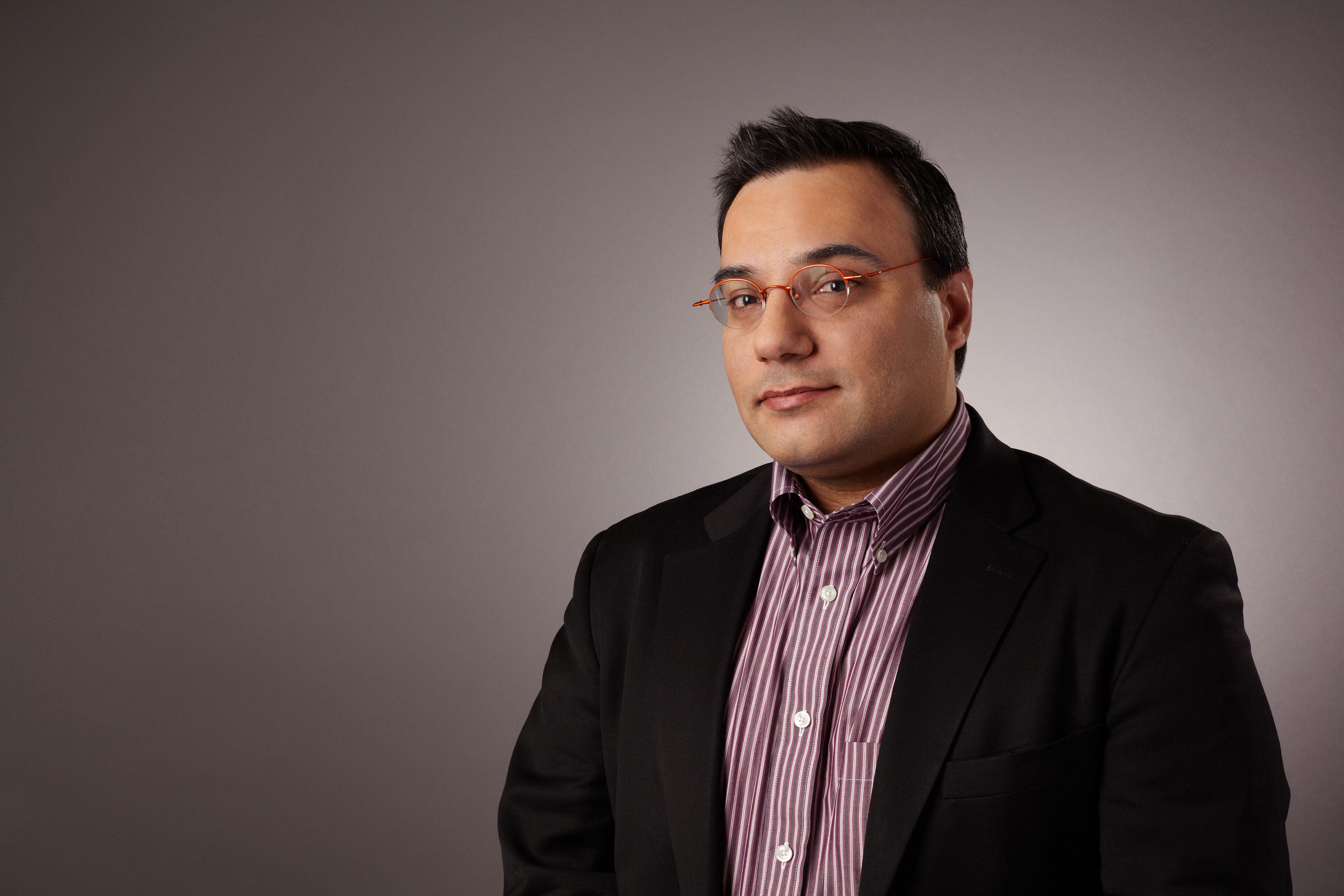 Tariq is the Editor-in-Chief of Space.com and joined the team in 2001, first as an intern and staff writer, and later as an editor. He covers human spaceflight, exploration and space science, as well as skywatching and entertainment. He became Space.com's Managing Editor in 2009 and Editor-in-Chief in 2019. Before joining Space.com, Tariq was a staff reporter for The Los Angeles Times covering education and city beats in La Habra, Fullerton and Huntington Beach. In October 2022, Tariq received the Harry Kolcum Award for excellence in space reporting from the National Space Club Florida Committee. He is also an Eagle Scout (yes, he has the Space Exploration merit badge) and went to Space Camp four times as a kid and a fifth time as an adult. He has journalism degrees from the University of Southern California and New York University. You can find Tariq at Space.com and as the co-host to the This Week In Space podcast with space historian Rod Pyle on the TWiT network. To see his latest project, you can follow Tariq on Twitter @tariqjmalik.