Shuttle Endeavour Moves Closer to August Launch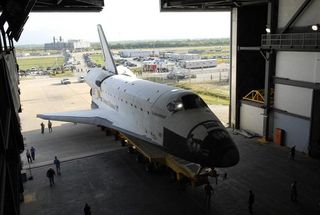 (Image credit: NASA/Kim Shiflett.)
NASA'sspace shuttle Endeavour rolled out of its Florida spaceport hangar Monday to moveone step closer towards a planned August launch.
Endeavour completedthe short trek from its hangar to the cavernous Vehicle Assembly Buildingat NASA's Kennedy Space Center (KSC) in Cape Canaveral at about 8:00 a.m. EDT(1600 GMT), NASA officials said.
Over thenext week, the 100-ton spacecraft will be mated to its external fuel tank andsolid rocket boosters for the planned Aug.7 launch of NASA's STS-118 mission to the International Space Station(ISS). The shuttle is due to begin the slow 3.4-mile (5.4-kilometer) trip to LaunchPad 39A at about 12:01 a.m. EDT (0401 GMT) on July 9, KSC spokesperson MannyVirata told SPACE.com.
Commandedby veteran shuttle flyer Scott Kelly, Endeavour's STS-118 mission will deliver about5,000 pounds (2,267 kilograms) of cargo and a new piece of the space station'sstarboard truss to the orbital laboratory.
Theshuttle's seven-astronaut crew includes educator-astronautBarbara Morgan, whom NASA first selected more than 20 years ago to serve asbackup to schoolteacher Christa McAuliffe during the agency's Teacher in Spaceprogram. McAuliffe and six NASA astronauts died during the 1986Challenger accident.
Endeavour'sSTS-118 mission will mark the shuttle's first flight since late 2002. Theorbiter was taken out of service for a scheduled overhaul.
During thattime, engineers equipped the spacecraft with a new system to siphon power fromthe ISS rather than draw on its own supplies. The upgrade will allow Endeavourto stay in space a few days longer than previous missions, NASA has said.
Whileengineers prepare Endeavour for flight, NASA is also awaiting the plannedTuesday return of the space shuttle Atlantis to KSC.
Atlantisand its STS-117 astronaut crew landedon June 22 at California's Edwards Air Force Base after a successful 14-dayconstruction mission to the ISS. The modified jumbo jet ferrying Atlantis fromCalifornia to KSC began the flight Sunday and is currently at Fort Campbell inKentucky. It is due to take off for KSC as early as 6:15 a.m. EDT (1015 GMT)Tuesday morning weather permitting, Virata said.
SPACE.com Video Interplayer: Space Station Power Up with STS-117
IMAGES: Atlantis Shuttle's STS-117 Launch Day
Complete Shuttle Mission Coverage
Get the Space.com Newsletter
Breaking space news, the latest updates on rocket launches, skywatching events and more!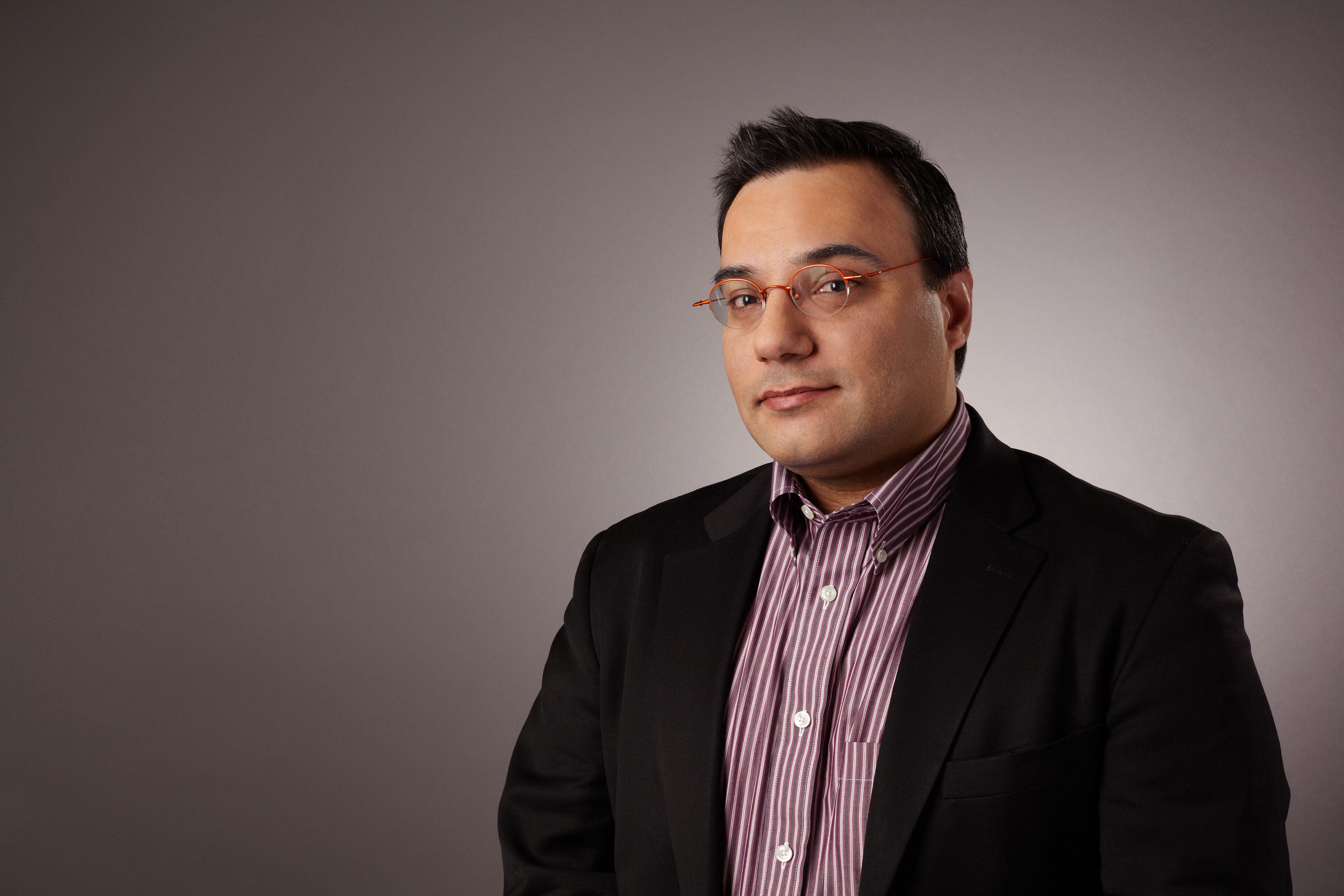 Tariq is the Editor-in-Chief of Space.com and joined the team in 2001, first as an intern and staff writer, and later as an editor. He covers human spaceflight, exploration and space science, as well as skywatching and entertainment. He became Space.com's Managing Editor in 2009 and Editor-in-Chief in 2019. Before joining Space.com, Tariq was a staff reporter for The Los Angeles Times covering education and city beats in La Habra, Fullerton and Huntington Beach. In October 2022, Tariq received the Harry Kolcum Award for excellence in space reporting from the National Space Club Florida Committee. He is also an Eagle Scout (yes, he has the Space Exploration merit badge) and went to Space Camp four times as a kid and a fifth time as an adult. He has journalism degrees from the University of Southern California and New York University. You can find Tariq at Space.com and as the co-host to the This Week In Space podcast with space historian Rod Pyle on the TWiT network. To see his latest project, you can follow Tariq on Twitter @tariqjmalik.