NASA to Update EM-1 Schedule in October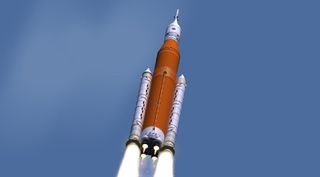 (Image credit: NASA)
SYDNEY — NASA plans to publish a revised launch date for the first mission of its Space Launch System in October amid reports that the flight has been pushed back to nearly the end of 2019.
In a statement to SpaceNews Sept. 22, NASA spokesperson Kathryn Hambleton said that NASA will issue an update for the scheduled launch of Exploration Mission (EM) 1 in October.
That schedule, she said, is being influenced by several issues, ranging from work on the European-provided service module for the Orion spacecraft and the impact of several weather events, including both the tornado that struck the Michoud Assembly Facility in New Orleans and Hurricanes Harvey and Irma, which shut down the Johnson Space Center in Houston and Kennedy Space Center in Florida respectively by more than a week.
"All of these factors are influencing launch planning and will result in an EM-1 mission in 2019," she said. "An update to the agency's target for EM-1 launch is expected in October."
That statement came after NASASpaceFlight.com, citing internal documents, reported Sept. 22 that the launch date for EM-1 had been delayed until no earlier than Dec. 15, 2019, with EM-2, the first SLS mission to carry a crew, delayed until no earlier than June 2022.
NASA had already indicated that EM-1, originally scheduled for launch as soon as 2017, would be delayed until some time in 2019. In an April response to a U.S. Government Accountability Office report, Bill Gerstenmaier, NASA associate administrator for human exploration and operations, said that the agency was in the process of establishing a new launch date for EM-1 in 2019 after the report cited issues that threatened to delay the then-scheduled date of November 2018.
NASA confirmed those plans in May when the agency announced that it would not put a crew on EM-1 after performing a study at the request of the White House regarding that. The agency concluded that while it would be feasible to do so, there were cost, schedule and risk issues in doing so.
At that time Gerstenmaier acknowledged schedule issues, including a recent welding mishap at Michoud that damaged a liquid hydrogen tank being built for SLS qualification tests, would push EM-1 to 2019. "We're probably a month or two away from coming up with a final schedule," he said at the time, although the agency has not provided a schedule update since the May announcement.
At that time, Gerstenmaier also said that the EM-1 delay would also likely push back EM-2, which was then scheduled for August 2021. Part of any delay is the need to reconfigure ground systems at the Kennedy Space Center after the EM-1 launch to support the use of an upgraded version of the SLS with the more powerful Exploration Upper Stage.
This story was provided by SpaceNews, dedicated to covering all aspects of the space industry.
Get the Space.com Newsletter
Breaking space news, the latest updates on rocket launches, skywatching events and more!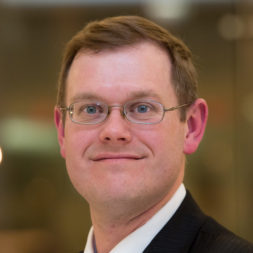 SpaceNews Senior Staff Writer
Jeff Foust is a Senior Staff Writer at SpaceNews, a space industry news magazine and website, where he writes about space policy, commercial spaceflight and other aerospace industry topics. Jeff has a Ph.D. in planetary sciences from the Massachusetts Institute of Technology and earned a bachelor's degree in geophysics and planetary science from the California Institute of Technology. You can see Jeff's latest projects by following him on Twitter.