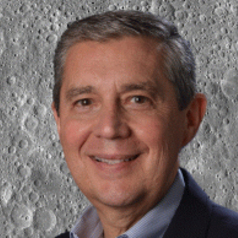 Jack Burns
Professor of Astrophysical and Planetary Sciences, University of Colorado Boulder
Jack Burns, Ph.D. is a Professor in the Department of Astrophysical and Planetary Sciences and a Professor in the Department of Physics, both at the University of Colorado (CU) Boulder, and is Vice President Emeritus for Academic Affairs and Research for the CU System.
Jack is also the Director and Principal Investigator of the NASA-funded Network for Exploration and Space Science. In addition, he has longstanding ties with NASA and served on the NASA Advisory Council from 2008-2010, Chair of the Council's Science Committee from 2009-2010, and as a member of the 2016-2017 Presidential NASA transition team. Additionally, Jack served as the Senior Vice President of the American Astronomical Society from 2014-2017.
His research focuses on extragalactic astronomy and cosmology; observations of active galaxies and galaxy clusters using radio interferometers, optical telescopes, and x-ray satellites; supercomputer numerical simulations of astrophysical jets and large scale structures in the universe; and, design of next-generation observatories in space and on the Moon.