NASA Watches Weather for Tuesday Shuttle Launch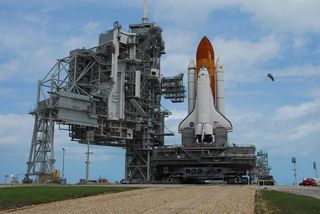 (Image credit: NASA/George Shelton.)
Thisstory was updated at 2:00 p.m. EDT.
CAPECANAVERAL, Fla. - NASA is watching the weather for Tuesday?s planned launch ofthe space shuttle Discovery.
Rainshowers and thick clouds are the chief hurdles facing Discovery?supcoming space shot, with current forecasts predicting a 60 percent chanceof favorable launch conditions. The clock began counting down to the shuttle?s plannedlaunch at 2:00 p.m. EDT (1800 GMT) today.
?We haveseveral concerns for launch day,? said NASA shuttle weather officer KathyWinters in a mission update here at the Kennedy Space Center (KSC).
Winterssaid a frontal boundary of weather will bring rain showers over Discovery?slaunch site today and throughout early next week, but should steer clear byTuesday. Only remaining rain showers and thick clouds may post a threat toDiscovery?s launch, she added.
Commandedby veteranshuttle astronaut Pamela Melroy, Discovery?s seven-astronaut crew is set tolaunch on Oct. 23 at 11:38 a.m. EDT (1538 GMT) to begin a 14-day constructionflight to the International Space Station (ISS). Discovery will deliver thevital connecting node Harmony and ferry a new crewmember to the station as partof NASA?sSTS-120 mission.
?We aretracking no issues in our preparations at this point," NASA test directorCharlie Blackwell-Thompson told reporters.
Shuttleworkers are expected to begin loading the super-cold liquid hydrogen and liquidoxygen used to power Discovery?s three fuel cells at 10:00 a.m. EDT (1400 GMT)on Sunday, but could delay the operation should poor weather intervene, saidBlackwell-Thompson, adding that there is plenty of time to make up any delayedwork in time for Tuesday?s launch.
NASA hasuntil Dec. 11 to launch Discovery?s STS-120 mission, but plans to make up tofour attempts within five days, beginning with the Oct. 23 opportunity. Shouldweather prevent Tuesday?s planned launch, the weather outlook remains the same- 60 percent chance of favorable launch conditions - for Wednesday andThursday, Winters said.
Meanwhile,the 31,400-pound Harmony connecting node and a trio of spare space stationparts are stowed inside Discovery payload bay and ready for their trip to theISS. With its multiple attachment points, Harmony will serve as a hubfor future international laboratories to be launched to the space station.The first new laboratory - the European Space Agency?s Columbus module - isslated to launch aboard the shuttle Atlantis on Dec. 6.
?We areready to go," said NASA?s STS-120 payload manager Glen Chin.
SPACE.com Video Interplayer: NASA's STS-118 Shuttle Mission
Test Your Smarts: Space Shuttle Countdown Quiz
Complete Space Shuttle Mission Coverage
Get the Space.com Newsletter
Breaking space news, the latest updates on rocket launches, skywatching events and more!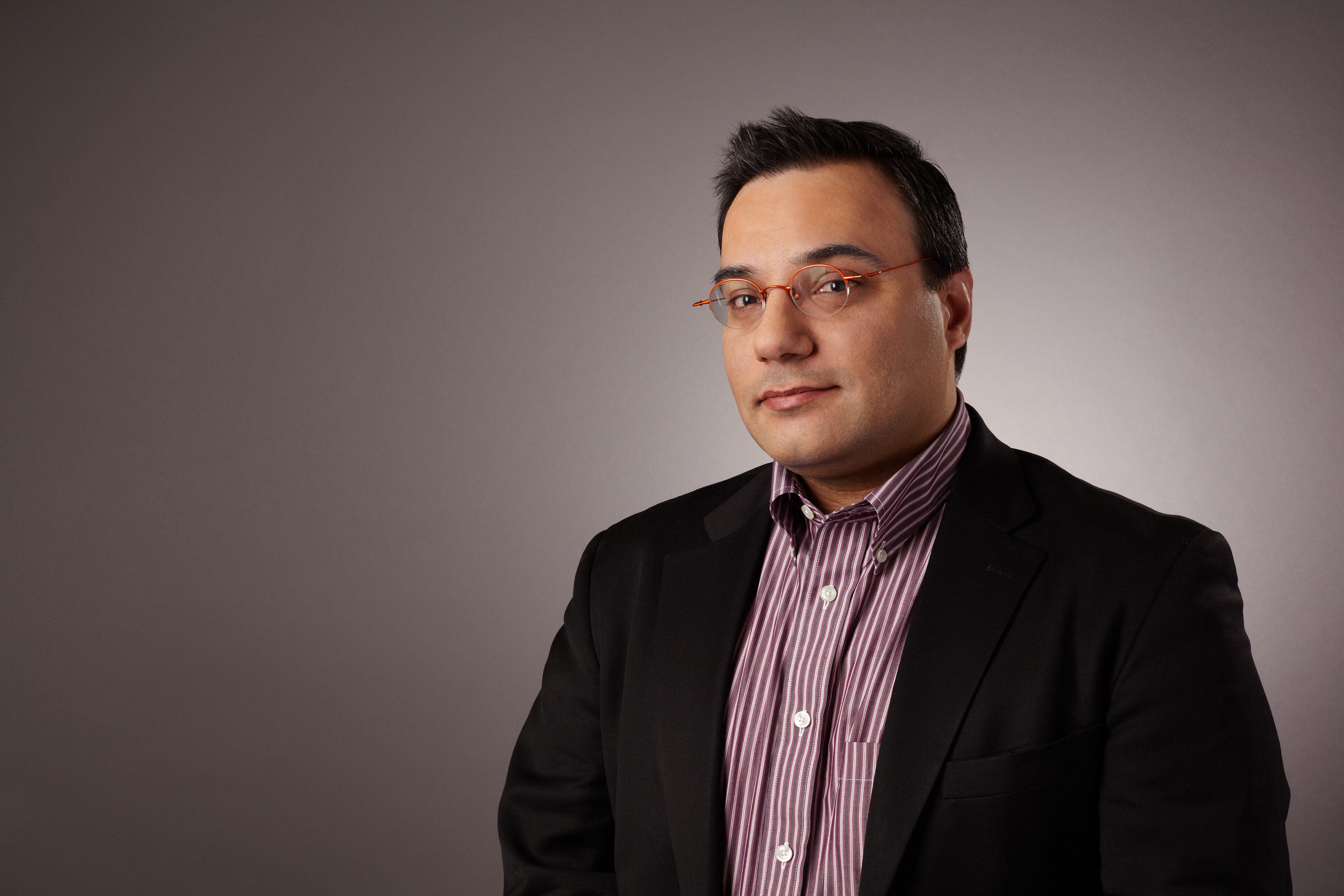 Tariq is the Editor-in-Chief of Space.com and joined the team in 2001, first as an intern and staff writer, and later as an editor. He covers human spaceflight, exploration and space science, as well as skywatching and entertainment. He became Space.com's Managing Editor in 2009 and Editor-in-Chief in 2019. Before joining Space.com, Tariq was a staff reporter for The Los Angeles Times covering education and city beats in La Habra, Fullerton and Huntington Beach. In October 2022, Tariq received the Harry Kolcum Award for excellence in space reporting from the National Space Club Florida Committee. He is also an Eagle Scout (yes, he has the Space Exploration merit badge) and went to Space Camp four times as a kid and a fifth time as an adult. He has journalism degrees from the University of Southern California and New York University. You can find Tariq at Space.com and as the co-host to the This Week In Space podcast with space historian Rod Pyle on the TWiT network. To see his latest project, you can follow Tariq on Twitter @tariqjmalik.