Mission Discovery: Space Shuttle Commander, Pilot Ready to Fly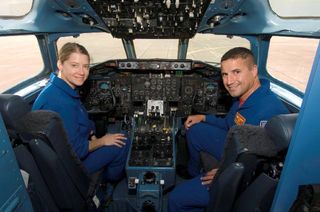 (Image credit: NASA.)
CAPECANAVERAL, Fla. - NASA?s only active female shuttle commander and a born flierare ready to launch into orbit next week to continue assembly of the InternationalSpace Station (ISS).
Veteran astronautPamela Melroy will command the space shuttle Discovery?s planned Tuesday launch,with first-time spaceflyer George Zamka serving as pilot during their STS-120mission to the ISS.
?This is afantastic moment for any crew?arriving where your vehicle is ready and waitingfor you at the pad,? Melroy told reporters here at NASA?s Kennedy Space Center Friday. ?We?re really excited to be here.?
Melroy,Zamka and five crewmates are set to launch toward the ISS on Oct. 23 at11:38 a.m. EDT (1538 GMT) to install a new connecting module to the spacestation. The astronauts will also relocate an older solar array segment andferry a new crewmember to the orbital laboratory during their planned 14-daymission.
?Pambo? incharge
Known by thenickname ?Pambo? to her crew, Melroy is a retired U.S. Air Force colonel from Rochester, New York, who is making her third spaceflight with Discovery?sSTS-120 mission.
?Being thecommander of a shuttle mission is a big responsibility,? she has said. ?Thewhole team is looking to you and depending on you for leadership and to keepyour eye on the ball, and that?s enough.?
Melroy isonly the second, and possibly the last, femaleastronaut to command a NASA shuttle mission before the agency retires itsthree-orbiter fleet in 2010. But Melroy?s path to space is rooted not inaviation, but in the spirit of exploration.
?I thinkthere?s something that is profoundly moving about the idea of exploring,? saidMelroy, 46, in a NASA interview. ?[I]t?s that idea of exploration, but also of doing somethingthat?s of tremendous value to everybody, because I think that the things thatwe?re learning have an impact on everybody?s life.?
The lure ofspace propelled Melroy to obtain degrees in physics and astronomy from Wellesley College, as well as earth and planetary sciences from the Massachusetts Institute ofTechnology. She joinedthe U.S. Air Force in 1983 and served 200 combat and combat support hours inoperations Just Cause, Desert Shield and Desert Storm.
It waswhile serving as a test pilot that Melroy, who is married to husband Douglas, was selected to join NASA?s astronaut corps. She served as NASA?s second femaleshuttle pilot - after Eileen Collins, who also went on to command missions -during the STS-92 and STS-112 construction flights to the ISS in 2000 and 2002,respectively, and enjoyed seeing the fruits of her orbital work firsthand.
?Whilewe?re doing assembly, the space station visually looks different with every assemblymission,? said Melroy, who has spent about 24 days in space. ?And so thepictures that you take, the video that you take, the pictures that your eyestake are unique and just a moment of history. It?s like watching some greatwork like the pyramids or some enormous structure going up for the first time.?
NASA hastouted Discovery?s STS-120 mission as its most complicated shuttle flight todate, but Melroy said her crew is upbeat despite the challenge.
?If I couldpick out one thing about the crew though that I think helps a lot it's that weshare a very strong sense of humor together,? said Melroy, whose crew riffed onher Pambo nickname by choosingtheir own handles ending in ?-bo? during training. ?That?s my crew. They?rewonderful, they?re a hoot.?
Frequentflier
For Zamka,a colonel in the U.S. Marine Corps, Tuesday?s planned launch aboard Discoverywill be the ultimate flying experience.
?Being anastronaut is a great combination of flying, adventure, and working withwonderful folks from many different specialties, on an international level.It?s a hugely attractive thing to me,? said Zamka, 45, in a NASA interview. ?Forme, flying on the space shuttle is the pinnacle of flying an airplane.?
Wile he?smaking his first spaceflight, Zamka is no stranger to flying. Born in Jersey City, New Jersey, he grew up in locales ranging from New York City and Michigan to Medellin, Columbia, and his travels stretched further around the world afterhe joined Marine Corps service in 1984. He obtained degrees in mathematics andengineering management, and flew a variety of aircraft and 66 combat missions over Kuwait and Iraq during Desert Storm before being selectedas an astronaut in 1998.
?I guess movingaround a lot from a very base level you kind of learn how to get along indifferent environments,? he told reporters in an interview, adding that theskill has been useful training for spaceflight. ?And basically what I think itcomes down to is just respect for other people's viewpoints, and I probably gotthat from years of being uprooted and planted in different spots.?
As a boy,Zamka was enamored by the concept of human spaceflight, but never consideredthat he?d actually end u pa professional astronaut waiting for launch. But thatdidn?t stop him from collecting space-themed toys and meddling with modelrocketry.
?We wouldbuy rocket kits and we?d take them down to the river and we?d launch theserockets in the river,? said Zamka, who is married to wife Elisa and has twochildren. ?I tended to kind of experiment with the instructions. They were morelike kid-seeking missiles.?
Zamka saidhe hopes to spot his old stomping grounds in New York City, Columbia andelsewhere from space. He?s also hoping to take some tips on spaceflight commandfrom Melroy.
?She givesus room?to learn and develop our own way to get the task done,? he said. ?She'san excellent commander and I hope to be as well some day.?
SPACE.com Video Interplayer: NASA's STS-118 Shuttle Mission
Complete Space Shuttle Mission Coverage
IMAGES: Next Stop Mars: NASA's Phoenix Mission
Get the Space.com Newsletter
Breaking space news, the latest updates on rocket launches, skywatching events and more!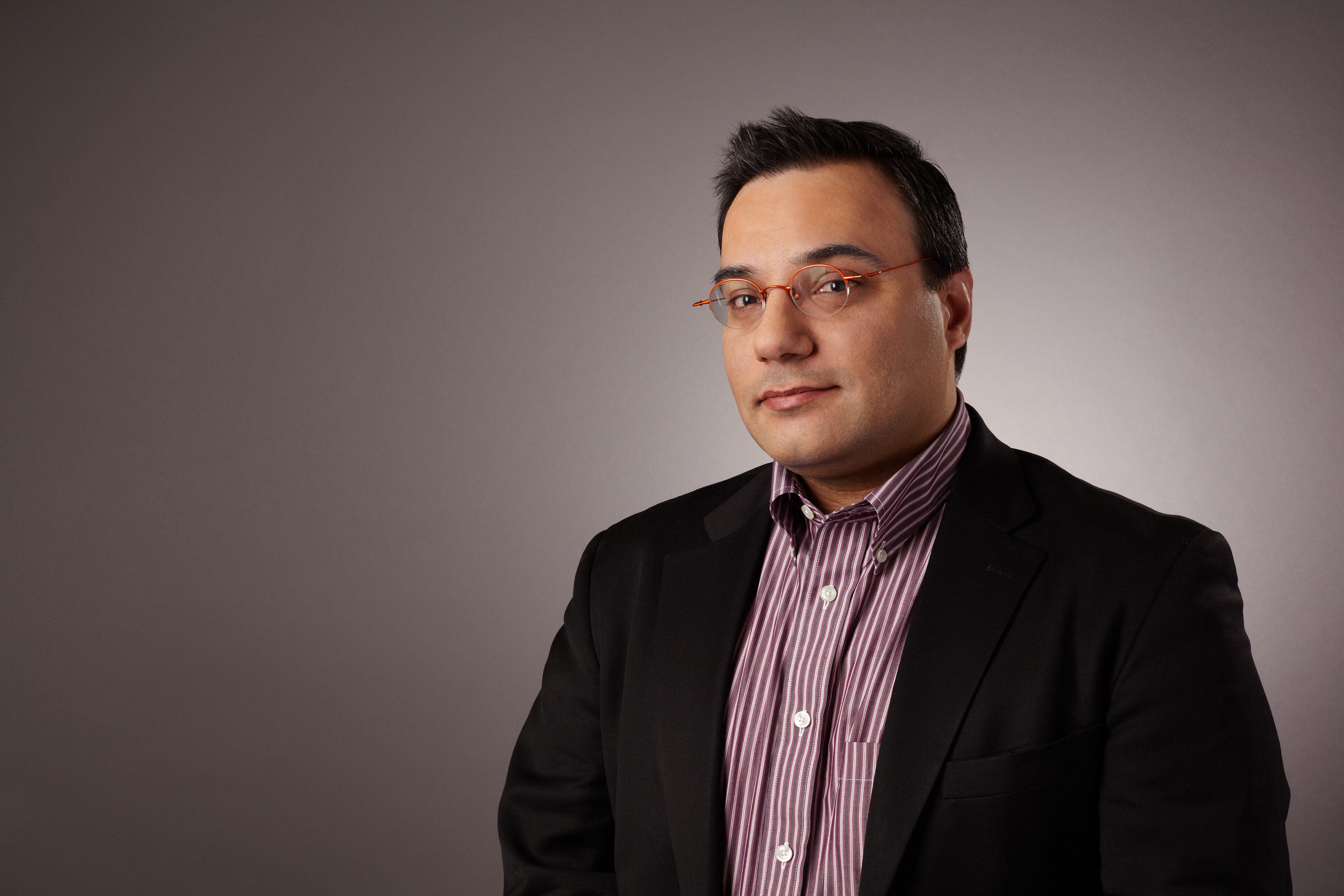 Tariq is the Editor-in-Chief of Space.com and joined the team in 2001, first as an intern and staff writer, and later as an editor. He covers human spaceflight, exploration and space science, as well as skywatching and entertainment. He became Space.com's Managing Editor in 2009 and Editor-in-Chief in 2019. Before joining Space.com, Tariq was a staff reporter for The Los Angeles Times covering education and city beats in La Habra, Fullerton and Huntington Beach. In October 2022, Tariq received the Harry Kolcum Award for excellence in space reporting from the National Space Club Florida Committee. He is also an Eagle Scout (yes, he has the Space Exploration merit badge) and went to Space Camp four times as a kid and a fifth time as an adult. He has journalism degrees from the University of Southern California and New York University. You can find Tariq at Space.com and as the co-host to the This Week In Space podcast with space historian Rod Pyle on the TWiT network. To see his latest project, you can follow Tariq on Twitter @tariqjmalik.