Fox names Lance Armstrong, Ariel Winter among 'celebronauts' on 'Stars On Mars'
'They must survive with no Wi-Fi, no oat milk and no personal assistants...'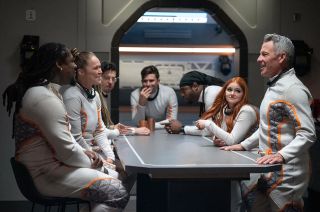 (Image credit: Fox)
A crew of celebrities are set to go where none have gone before.

"Well, sort of," says William Shatner, the "Star Trek" actor-turned-real-astronaut who serves as the voice of Mission Control for the new unscripted series "Stars on Mars," debuting June 5 on Fox.

Of course, the "celebronauts" are not really launching to the Red Planet. Instead, they are embarking on what NASA calls an analog mission (and in this case, it is a very loose analog at that). Living, eating, sleeping, strategizing and bonding with each other in an Earth-based but Mars-like habitat, the celebrities will compete in exploration-themed challenges and then vote to eliminate one of their "crewmates" each week, sending them "back to Earth."

"During their stay, they will be faced with authentic conditions that simulate life on Mars, and they must use their brains and brawn — or maybe just their stellar social skills — to outlast the competition and claim the title of brightest star in the galaxy," reads Fox's description of the series.
Related: How living on Mars could challenge colonists (infographic)
On Thursday (May 4), Fox revealed the 12 athletes, reality stars, entrepreneurs, actors, comedians and entertainers who will "colonize, compete and conquer 'Mars' until there is only one victorious space invader." The "Stars On Mars" crew includes:
Former road-racing cyclist and investor Lance Armstrong, not to be confused with Neil Armstrong, the first astronaut to walk on the moon.

Comedian, actress and writer Natasha Leggero, who in 2005 hosted MTV's "The 70s House," a show with a similar concept if you swapped a different planet for a different decade.

Super Bowl champion, community advocate and entrepreneur Marshawn Lynch, who spoke with the crew on board the International Space Station during a 2002 visit to NASA's Johnson Space Center and had a deal with Mars, Inc. to promote Skittles, the rainbow-flavored candy that later floated in zero-g aboard Blue Origin's New Shepard rocket.

Comedic actor Christopher Mintz-Plasse, whose roles include McLovin in the 2007 movie "Superbad" and the voice of Fishlegs Ingerman in the "How to Train Your Dragon" franchise.

Olympic figure skater and TV personality Adam Rippon, whose previous cosmic connection was as the winning "star" on "Dancing with the Stars."

Professional wrestler and UFC champion, Olympic medalist and actress Ronda Rousey, whose mother's surname is "De Mars" and stepfather was an aerospace engineer.

Television personality and restaurateur Tom Schwartz, who starred on the Bravo reality show "Vanderpump Rules."

Sports analyst and professional football player Richard Sherman.

Disruptor, singer, songwriter and dancer Tinashe.

Television personality, actress and author Porsha Williams Guobadia, who was one of "The Real Housewives of Atlanta."

Entrepreneur and artist Tallulah Willis, whose father Bruce Willis played an oil driller-turned-astronaut in the 1998 movie "Armageddon."

Actress and producer Ariel Winter, who as Alex Dunphy on the ABC sitcom "Modern Family" applied for a job at NASA.
"They must survive with no Wi-Fi, no oat milk and no personal assistants," says Shatner in a video spot for "Stars On Mars." After years of portraying a fictional starship captain, Shatner launched on a suborbital spaceflight in October 2021.

"Stars on Mars" is produced by Eureka Productions, the Los Angeles and Sydney-based unscripted entertainment company behind "Name That Tune" on Fox, "Holey Moley" on ABC and "Crikey, It's the Irwins" on Discovery.
Follow collectSPACE.com on Facebook and on Twitter at @collectSPACE. Copyright 2023 collectSPACE.com. All rights reserved.
Get the Space.com Newsletter
Breaking space news, the latest updates on rocket launches, skywatching events and more!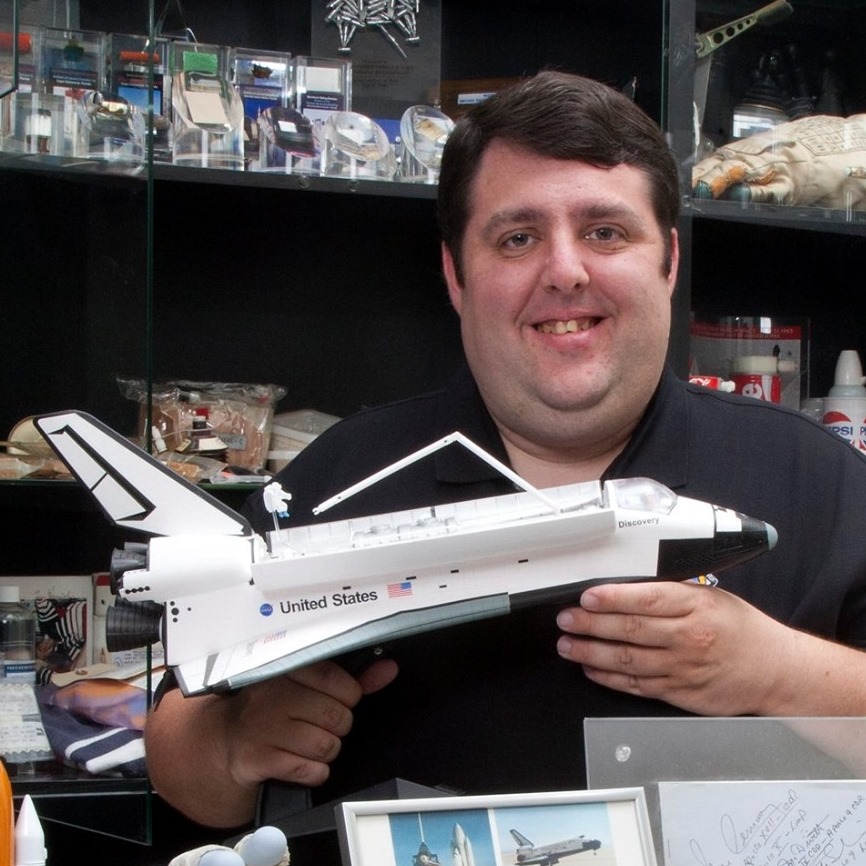 collectSPACE.com Editor, Space.com Contributor
Robert Pearlman is a space historian, journalist and the founder and editor of collectSPACE.com, an online publication and community devoted to space history with a particular focus on how and where space exploration intersects with pop culture. Pearlman is also a contributing writer for Space.com and co-author of "Space Stations: The Art, Science, and Reality of Working in Space" published by Smithsonian Books in 2018. He previously developed online content for the National Space Society and Apollo 11 moonwalker Buzz Aldrin, helped establish the space tourism company Space Adventures and currently serves on the History Committee of the American Astronautical Society, the advisory committee for The Mars Generation and leadership board of For All Moonkind. In 2009, he was inducted into the U.S. Space Camp Hall of Fame in Huntsville, Alabama. In 2021, he was honored by the American Astronautical Society with the Ordway Award for Sustained Excellence in Spaceflight History.