Photoshop Elements still offers amateur photographers all the tools they could need to fix up their photos, but the annual release schedule is starting to feel a little stale.
Pros
+

Fun AI tools

+

New photo warping works well
Cons
-

The best stuff isn't 'new'

-

Interface needs updating
Photoshop Elements is Adobe's novice-friendly image-editing app. You buy it as a one-off purchase rather than as a subscription, and there's a new version every year, and over time it has evolved into a sophisticated piece of software. We rated the 2021 version as one of the best photo editing apps for amateurs — but the company has just released a new version.
What's new in 2022?
The 2022 release concentrates on guided edits and artistic effects. You can now make your photos move with video overlays that can be exported as video files or GIFs, and the new Image Warp lets you fit images up against things such as mugs. Artistic Effects get an Adobe Sensei overhaul, and the Organiser can now play back animated GIFs, while the whole app now has an automated update system.
Along with the basic photo-fixing tools like cropping and spot removal, you now get special effects powered by Adobe's cloud-based AI, Sensei. Few of them are new to this release, but tools such as Select Subject, which analyses your image, decides what the main subject is, then throws a selection around it so you can separate it from the rest of the picture, seems just a step away from pure magic. As does the ability to open the closed eyes of a subject — as long as you have a reference picture of what their eyes should look like.
You get a decent organisational app bundled with Photoshop Elements, the Organizer, which goes a long way toward preventing a large collection of images from spiralling into chaos. There's also raw image decoding with a cut-down version of Adobe Camera Raw. And that part typifies Elements as a whole — it's cut down compared with full-fat Photoshop and Lightroom, sure, but the tools you really need as a home user are there. Pro features like CMYK colors are missing, but the chances of a home user needing to output separations to a commercial printer are slim.
Adobe Photoshop Elements review: Features
Sensei seems like magic
Strong photo editing features
Automatic features not always successful
To look at Photoshop Elements 2022, you'd think it hadn't been updated for a long time. It still clings to the same interface introduced with version 11, released in 2012 before it started using the year of release as its version number. This looks tired, and especially bad on 4K monitors. Everything seems unreasonably large, and the photo bin along the bottom is just not needed — although at least this can be hidden.
The app is split into three parts, depending on how much help you need with creating and editing. Quick Mode is dedicated to speedy photo fixes, and drops the number of tools available to you considerably. Guided Mode is all about creating special effects and print products. It holds your hand and takes you through the construction of a masterpiece step by step. Expert Mode gives you all the toys and steps back, leaving you to experiment and make mistakes. A nice feature is that, if you build up something you like in Quick or Guided mode, you can flip the app into Expert mode and examine how the effects are constructed, learning how they're put together so you can use that knowledge for your own ideas.
The headline new features are all in the special effects department — the ability to add moving overlays to a still image and save it as a video file — adding falling snow to a winter scene, for example. A new Guided Edit dedicated to pet portraits offers the ability to remove collars and leads from dogs (it's the cloning tool in disguise) but little else beyond cropping, straightening, adjusting lighting and adding effects.
The new Extend Background feature, which attempts to alter the aspect ratio of an image by filling in any gaps around the edges, and has a clever list of social media templates, such as Instagram posts and Facebook cover photos, to fit your photo to, is only successful with simple patterns such as grass. Anything more complicated becomes a mess of repeated sections. We've seen much better from Adobe in the form of Photoshop's Context Aware Fill tool, and it's a shame not to see the same thing here.
A new feature in the remarkable facial features suite allows you to adjust the tilt and angle of a subject's head. It's nice to have, but doesn't have as much impact as the rest of the tools, which let you alter the position and size of facial features and the shape of the face itself.
Image 1 of 2
Before
After
If one-click transformations are what you're after, the new Sensei-powered Artistic Effects allow you to change all the colors in a photo in a single click, hewing toward an art style you choose from the palette, such as Folk Art or Mosaic. It's capable of turning out some remarkable-looking images, and you have a degree of control over the process by limiting it to your image's original color palate, or to either the subject or the background. It works, but seems rather too like Instagram filters for a serious image-editing app.
Adobe Photoshop Elements 2022: Performance
Limited GPU utilisation
Good for astro stacking
Snappy performance
Adobe Photoshop Elements 2022 can use your computer's graphics processor, but only for the Adjust Facial Features and Liquify tools. Everything else is carried out by the CPU, and luckily most modern processors are more than powerful enough to throw around the images produced by today's digital cameras. Even so, you'll want a computer (PC or Mac) that has plenty of RAM and some fast SSD storage, as these can bottleneck a processor.
As it is, though, plenty of care seems to have been taken to make Adobe Photoshop Elements 2022 as responsive as possible. The one-click Artistic Effects are complete almost as you've completed your click, and the only time we encountered slowdown was in the Moving Overlays section, when we enlarged an image to fill our 4K screen. The snowflakes in the background of the image began to fall more slowly, and with slightly more jerkiness, than they had before.
Astro stackers will be pleased to note that Adobe's famous layer system survives another year's upgrade, with the ability to open lots of images and blend them together untouched.
Image 1 of 4
Adobe Photoshop Elements review: Price and subscription options
Simple one-off purchase
Bundle available
Automatic updates
Photoshop Elements has traditionally been the choice of those who want an Adobe image-editing app but don't want to buy into the Creative Cloud subscription ecosystem (even though this nets you Lightroom as well as Photoshop in the excellent value Photographer's Bundle).
You pay once for Photoshop Elements, and a bundle is available with its video-editing brother Premiere Elements, which is a cut-down version of another Creative Cloud app, Premiere Pro.
New in 2022 is an automatic update system, which downloads and installs patches as they become available, but it won't upgrade you to a new version next year.
Should you buy Adobe Photoshop Elements?
If you're looking for a robust image-editing app and don't want to subscribe to the Photographer's Bundle, this is a great choice. While there's nothing here aimed specifically at astrophotographers, there's a lot of competition in this sector, and the Adobe name carries a lot of weight.
The slightly frustrating thing about Photoshop Elements is that it's a good app, it's been a good app for years, but the need to stick to an annual release schedule means it's being released with meaningless new features and without the interface overhaul it badly needs. There's nothing here to make an owner of Elements 2020 or 2021 want to upgrade, unless they really want to add moving overlays to their pictures and share them on the internet.
For someone upgrading from a five-year-old version, then there's likely to be more attraction, as the slow build-up of new features means today's app, despite looking exactly the same, will have more novelty to offer.
Adobe needs to keep some distance between its home and professional apps, but the yearly release schedule and slow drip of a few extra guided edits is doing Elements no favours. We'd like to see a complete overhaul next year, but suspect we'll see more of the same.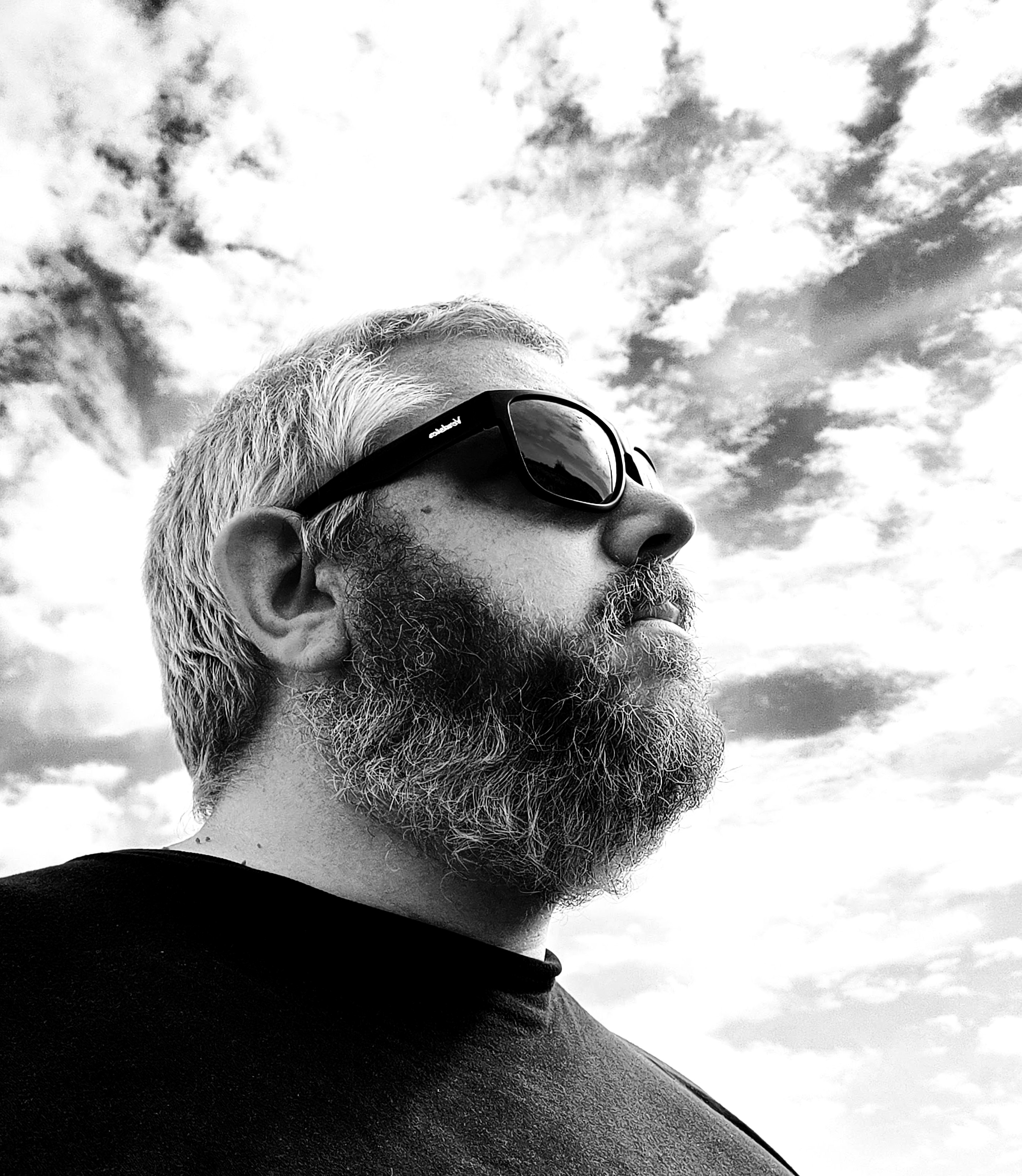 Ian has been a journalist for over 20 years. He's written for magazines and websites on subjects such as astronomy, quantum physics, keeping fish, PC hardware, photo editing and gardening. Ian was also editor of Windows Help and Advice magazine and the Discover Science bookazines. In his spare time he has a pet tortoise and grows his own vegetables, but wishes he had more time for photography.