NASA Targets Jan. 10 for Next Shuttle Launch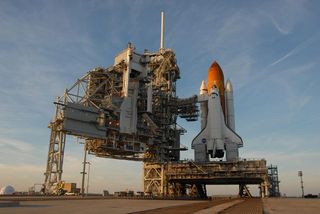 (Image credit: NASA/George Shelton.)
WASHINGTON - NASA is now targeting Jan. 10 forthe liftoff of the space shuttle Atlantis pending the resolution of fuel tanksensor issues that prevented two launch attempts this month, the space agencysaid Thursday.
The newlaunch date, an eight-day slip from an earlier Jan. 2 target, will allow NASAengineers and astronauts some much deserved time off during the holidays whilethe agency hunts down the source of a recurring shuttlefuel tank sensor glitch.
?Theworkforce has stepped up to and met every challenge this year,? said WayneHale, NASA?s space shuttle program manager, in a written statement. ?Moving thenext launch attempt of Atlantis to Jan. 10 will allow as many people aspossible to have time with family and friends at the time of year when it meansthe most.?
NASAattempted to launch Atlantis?STS-122 mission twice, on Dec. 6 and Dec. 9, respectively, to haul a newEuropean-built laboratory to the International Space Station (ISS). But thefailure of fuel gauge-like sensors inside the shuttle?s external tank foiledthe agency?s efforts.
Known as enginecutoff sensors, the devices are designed as a backup system to monitor thelevels of super-cold liquid hydrogen and liquid oxygen propellant in Atlantis?15-story external tank and shut down the orbiter?s three main engines beforefuel runs out.
Sensors inthe liquid hydrogen portion of Atlantis? external tank failed standardcountdown tests during both launch attempts this month. Similar glitches haveafflicted NASA shuttle launches since the agency resumed shuttle flights in2005 following the Columbia tragedy.
NASA flightrules require at least three of four sensors in each propellant tank to workproperly in order to proceed with a shuttle launch. If a shuttle?s engines firewithout propellant, they could rip apart and cause catastrophic damage, NASAhas said.
When twoliquid hydrogen sensors failed during the Dec. 6 launch countdown, missionmanagers called off the space shot and tightened their rules to require allfour sensors to work perfectly for the Dec. 9 attempt. One sensor malfunctionedduring the second try, prompting the delay to early January.
Shuttleengineers plan to refuel Atlantis?external tank on Tuesday to conduct more tests in hopes of pinning down themalfunction.
Commandedby veteran shuttle astronaut Stephen Frick, Atlantis? seven-astronaut crew arecharged with delivering the European Space Agency?s Columbus laboratory to theISS during what would have been the fourth shuttle mission of 2007 had itlaunched this month.
Atlantis isnow slated to launch no earlier than 2:26:10 a.m. EST (0726:10 GMT) on Jan. 10to begin a planned 11-day mission to the ISS. Landing is targeted for lateevening on Jan. 20, NASA officials said.
With theflight?s delay to January, NASA now plans to launch up to six shuttle flightsin 2008. The shuttle Endeavour is slated to launch on Feb. 14 to haul the firstsegment of Japan?sthree-piece Kibo laboratory to the ISS.
?A lot hasbeen asked of them this year and a lot will be asked of them in 2008,"Hale said of NASA?s shuttle teams.
SPACE.com Video Interplayer: NASA's STS-122: Columbus Sets Sail for ISS
Test Your Smarts: The Space Shuttle Countdown Quiz
VIDEO: ISS Commander Peggy Whitson Takes Charge
Get the Space.com Newsletter
Breaking space news, the latest updates on rocket launches, skywatching events and more!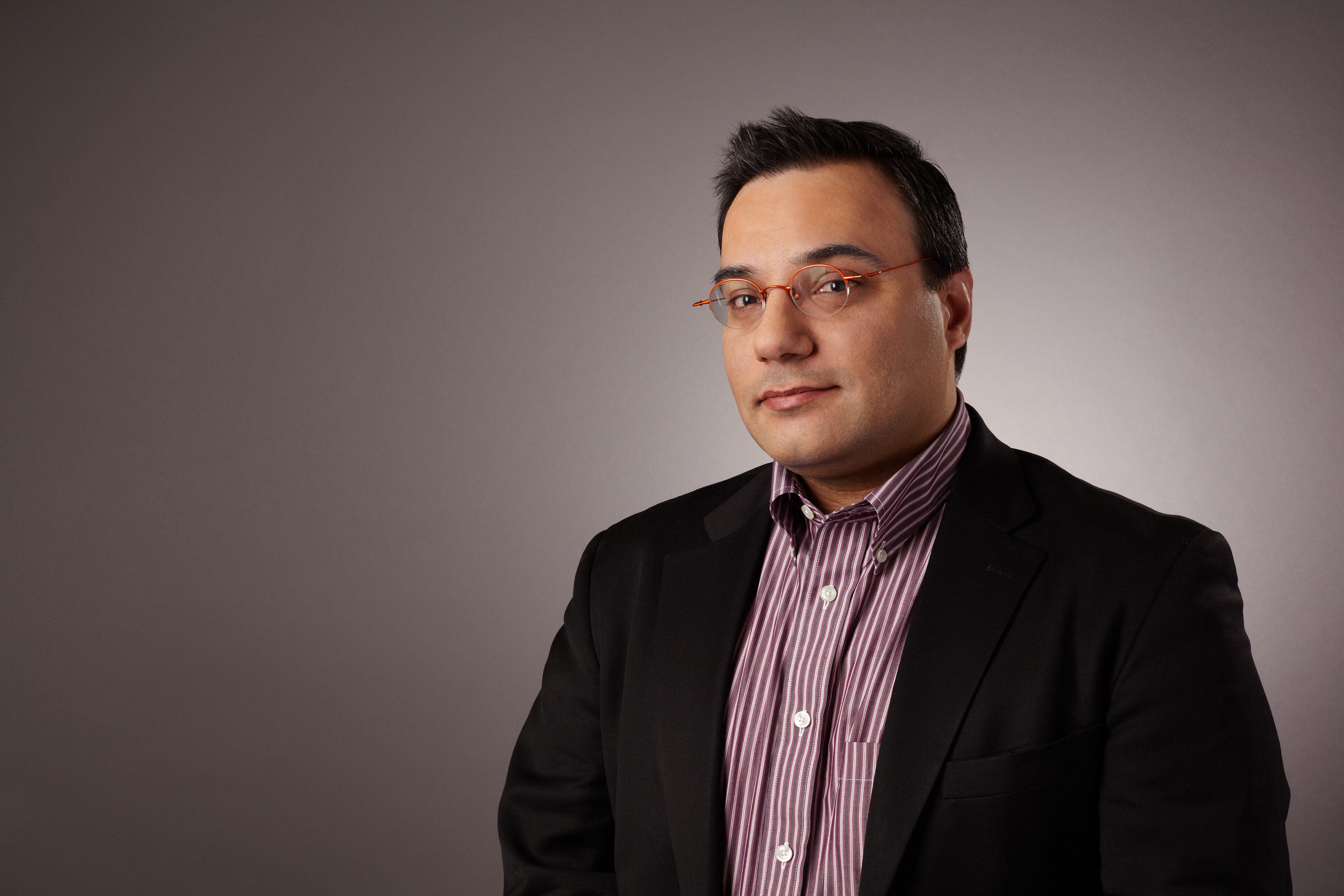 Tariq is the Editor-in-Chief of Space.com and joined the team in 2001, first as an intern and staff writer, and later as an editor. He covers human spaceflight, exploration and space science, as well as skywatching and entertainment. He became Space.com's Managing Editor in 2009 and Editor-in-Chief in 2019. Before joining Space.com, Tariq was a staff reporter for The Los Angeles Times covering education and city beats in La Habra, Fullerton and Huntington Beach. In October 2022, Tariq received the Harry Kolcum Award for excellence in space reporting from the National Space Club Florida Committee. He is also an Eagle Scout (yes, he has the Space Exploration merit badge) and went to Space Camp four times as a kid and a fifth time as an adult. He has journalism degrees from the University of Southern California and New York University. You can find Tariq at Space.com and as the co-host to the This Week In Space podcast with space historian Rod Pyle on the TWiT network. To see his latest project, you can follow Tariq on Twitter @tariqjmalik.