Hubble eyes a star cluster with a dustless heart
Friday, May 29, 2020: The massive star cluster Westerlund 2, seen here in a new image from the Hubble Space Telescope, is filled with young stars surrounded by dense clouds of interstellar dust that's in the process of forming baby planets. But the stars in the center of the cluster don't have the same planet-building supplies as their neighbors near the cluster's outskirts, Hubble observations have revealed. The absence of dust in the center of Westerlund 2 is caused by "blistering ultraviolet radiation and hurricane-like stellar winds" coming from the biggest and brightest stars of the cluster, which congregate in the cluster's core, eroding and blasting away all the dust, Hubble officials said in a statement (opens in new tab). — Hanneke Weitering

Crew Dragon at sunset
Wednesday, May 27, 2020: The sun sets behind a SpaceX Falcon 9 rocket on Launch Complex 39A at the Kennedy Space Center in Florida for the last time before the rocket's planned launch of two NASA astronauts to the International Space Station. The Falcon 9 rocket, topped with SpaceX's Crew Dragon spacecraft, is set to launch the Demo-2 mission (opens in new tab) from this historic launch pad today at 4:33 p.m. EDT (2033 GMT), weather permitting. On board will be Bob Behnken and Doug Hurley, who will become the first NASA astronauts to travel to the International Space Station in a commercial spacecraft. SpaceX founder Elon Musk tweeted (opens in new tab) this photo on Tuesday night (May 26). — Hanneke Weitering

Clouds roll in over Crew Dragon
Tuesday, May 26, 2020: Dark clouds loom over a SpaceX Falcon 9 rocket on NASA's historic Launch Complex 39A at the Kennedy Space Center in Florida in this photo captured on Monday (May 25), just two days before the rocket is scheduled to launch a Crew Dragon spacecraft on its first crewed test flight (opens in new tab) to the International Space Station. NASA astronauts Bob Behnken and Doug Hurley will become the first people to launch to orbit from U.S. soil in nearly a decade after they lift off in the Crew Dragon on Wednesday (May 27). SpaceX and NASA officials completed the final launch readiness review on Monday and declared the mission "go" for launch (opens in new tab), but officials are keeping an eye on some potentially troublesome weather that could push to launch to this weekend (May 30-31). — Hanneke Weitering

Behold, SpaceX's Demo-2 Crew Dragon
Monday, May 25, 2020: SpaceX's Crew Dragon capsule and its Falcon 9 rocket stand atop Launch Pad 39A of NASA's Kennedy Space Center amid a dazzling twilight sky in this view released by SpaceX CEO Elon Musk on Sunday, May 24. The spacecraft is poised to launch the first astronauts into orbit from U.S. soil since 2011 under a commercial crew contract with NASA. Read our full coverage here (opens in new tab). — Tariq Malik

Crew Dragon arrives at the launch pad
Friday, May 22, 2020: SpaceX's Crew Dragon capsule sits ready for launch atop a Falcon 9 rocket on Launch Complex 39A at NASA's Kennedy Space Center in Florida. On Wednesday (May 27), two NASA astronauts will launch to the International Space Station for the first crewed test flight of a Crew Dragon spacecraft. The Crew Dragon and Falcon 9 rocket reached the launch site on Thursday (opens in new tab) (May 21). — Hanneke Weitering

A cosmic selfie
Thursday, May 21, 2020: Surrounded by telescopes, European Southern Observatory photo ambassador Petr Horálek basks in the light of the Milky Way galaxy in this cosmic selfie. The panoramic image shows Horálek standing among the many antennas that make up the Atacama Large Millimeter/submillimeter Array (opens in new tab) (ALMA) in the Atacama Desert in Chile. — Hanneke Weitering

Tropical Cyclone Amphan hits India
Wednesday, May 20, 2020: Tropical Cyclone Amphan, the strongest storm ever recorded in the Bay of Bengal, approaches eastern India and Bangladesh in this view captured by NASA's Terra satellite on Tuesday (May 19). The storm made landfall today near Sagar Island in West Bengal, India, near the border with Bangladesh. — Hanneke Weitering

Milky Way meets the zodiacal light
Tuesday, May 19, 2020: The dusty arc of the Milky Way galaxy stretches across the night sky in this circular fisheye view. European Southern Observatory (ESO) photo ambassador Mahdi Zamani captured this image from Cerro Armazones, a mountain in northern Chile. "Thanks to the exceptionally clear and dark skies, the thousands of stars and dusty clouds that make up the Milky Way Galaxy are visible," ESO said in an image description (opens in new tab). The elusive zodiacal light (opens in new tab) is shown in the top right while a faint orange airglow (opens in new tab) lights up the entire night sky. — Hanneke Weitering

A galactic duet
Monday, May 18, 2020: Two spiral galaxies collectively known as Arp 271 look like they're getting ready to collide. The two interacting galaxies, NGC 5426 and NGC 5427, have formed a bridge of material where new stars are beginning to form. If the galaxies do end up crashing into each other, the collision will trigger a wave of new star formation over the next few million years, according to the European Southern Observatory (opens in new tab) (ESO). This same type of interaction may happen to our own Milky Way galaxy when it collides with the Andromeda galaxy (opens in new tab) in the next five billion years or so, ESO said. — Hanneke Weitering

Crew Dragon splashes down after drop test
Friday, May 15, 2020: A mockup of SpaceX's Crew Dragon capsule with two crash test dummies inside splashes into the water during a drop test at NASA's Langley Research Center in Hampton, Virginia. SpaceX conducted a series of these drop tests in March 2019 to find out how different wind and parachute (opens in new tab) dynamics affect the capsule during a splashdown, and to make sure its astronaut occupants can safely return to Earth. Less than two weeks from now, a real Crew Dragon will launch astronauts (opens in new tab) to the International Space Station for the first time. — Hanneke Weitering

A galactic bridge in Abell 2384
Thursday, May 14, 2020: A few hundred millions years ago, two distant galaxy clusters collectively known as Abell 2384 collided, passing through each other and creating a "bridge" of hot gas between the clusters that spans more than 3 million light-years. A new composite image of Abell 2384 has revealed that a supermassive black hole lurking at the center of one of these galaxy clusters is shaping this galactic bridge by blasting it with a powerful jet of energetic particles.
The new image combines X-ray data from Europe's XMM-Newton telescope (opens in new tab) and NASA's Chandra X-ray Observatory (opens in new tab) (shown in blue), along with radio observations from the Giant Metrewave Radio Telescope in India (shown in red) and optical data from the Digitized Sky Survey (shown in yellow). — Hanneke Weitering

So long, Cygnus!
Wednesday, May 13, 2020: Northrop Grumman's Cygnus NG-13 cargo resupply spacecraft (opens in new tab), with its shiny, cymbal-shaped solar arrays, is pictured in the grasp of the Canadarm2 robot arm on the International Space Station just before the vessel's departure on Monday (May 11). The NG-13 cargo ship, which delivered 7,500 lbs. (3,400 kilograms) of supplies for the station's three-person Expedition 62 crew in February, will spend the next few weeks flying solo in orbit, deploying tiny satellites and conducting a fire experiment. It will fall back to Earth on May 29 and safely burn up in our planet's atmosphere above the Pacific Ocean. — Hanneke Weitering

NASA satellite spots a winter wonderland
Tuesday, May 12, 2020: This wintery landscape may look like the scene of an ancient, frosty river on Mars (opens in new tab), but this image was taken by a satellite orbiting our own planet. The winding waterway flowing through this frame is the Dnieper River in Ukraine. It is the fourth-longest river in Europe, with a total length of about 1,400 miles (2,200 kilometers). NASA's Terra satellite (opens in new tab) captured this view of a portion of the Dnieper River near the Ukrainian city of Oster using its Advanced Spaceborne Thermal Emission and Reflection Radiometer (ASTER) instrument, which images Earth to map and monitor the changing surface of our planet. — Hanneke Weitering

First responders honored in space
Monday, May 11, 2020: To honor the frontline medical workers of the COVID-19 pandemic on the 75th anniversary of Victory in Europe Day, which marked the end of World War II in Europe, NASA astronaut Andrew Morgan tweeted this photo of a WWII medical armband floating in the Cupola observatory of the International Space Station.
"Much like first responders on the frontlines today, 75 years ago combat medics bravely faced grave danger to save fellow #Soldiers on the battlefield," Morgan tweeted (opens in new tab) May 8. "This WW2 medical armband accompanied me to @space_station and will soon reside @NatlArmyMuseum." Morgan returned from the space station in April after spending 272 days on board the orbiting lab. — Hanneke Weitering

Hubble eyes a two-armed galaxy
Friday, May 8, 2020: This new image from the Hubble Space Telescope features the barred spiral galaxy NGC 3583. Located some 98 million light-years away from Earth in the constellation Ursa Major, NGC 3583 is about three-quarters the size of our Milky Way galaxy. But while the Milky Way has four distinct spiral arms that wrap around its galactic core, NGC 3583 has two long arms that twist out into the universe. Astronomers have observed two supernova explosions in this galaxy, one in 1975 and then again in 2015. — Hanneke Weitering

Full Flower Supermoon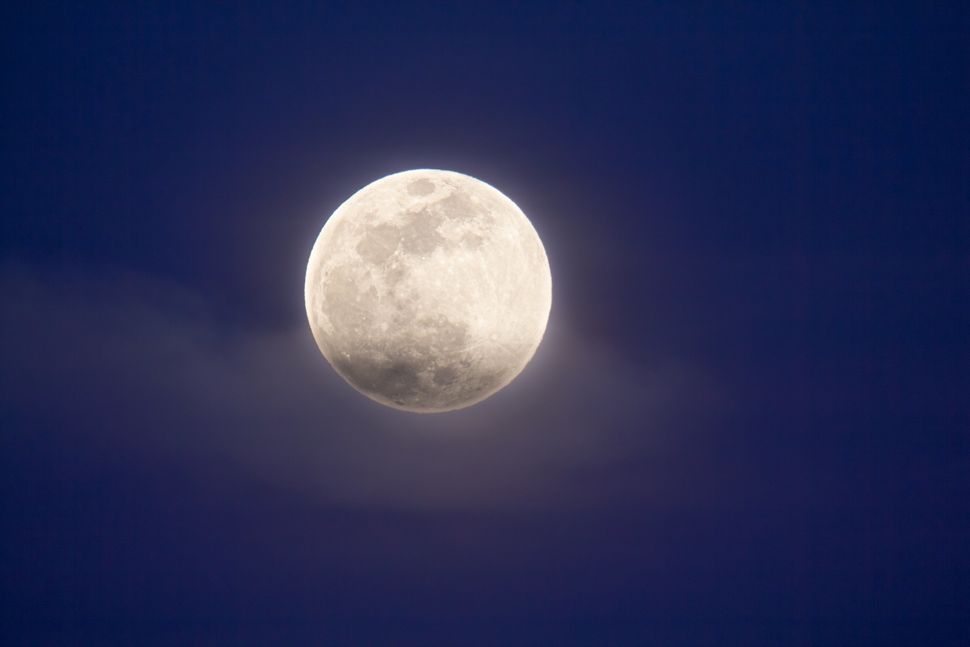 Thursday, May 7, 2020: The nearly-full moon of May, known as the Flower Moon (opens in new tab), gleams against the twilight sky in this photo taken by Kevin M. Gill of Los Angeles, California, on Wednesday night. The moon reached full phase this morning at 6:45 a.m. EDT (1045 GMT). According to NASA, this was the fourth and final "supermoon" of 2020, although some astronomers disagree about whether it qualified as a "supermoon." (opens in new tab) — Hanneke Weitering

A black hole hides among the stars
Wednesday, May 6, 2020: Lurking stealthily in the center of this wide-field image of the Telescopium constellation is the closest black hole to Earth (opens in new tab), a record-breaking discovery that astronomers announced today. The newfound black hole is located about 1,000 light-years from Earth in what astronomers originally believed to be a binary, or double-star system. But thorough observations of the star system, called HR 6819, revealed an invisible third object influencing the stars' orbits. Although the black hole itself is invisible, the stars in the HR 6819 system are bright enough to see without a telescope in a dark, clear sky from the Southern Hemisphere. This image of HR 6819 was captured as part of the Digitized Sky Survey 2. — Hanneke Weitering

An astronaut's view of the Big Apple
Tuesday, May 5, 2020: This photo of Earth from space, captured by an astronaut at the International Space Station, features the Greater New York City area, including parts of Westchester, Long Island and New Jersey. An Expedition 63 crewmember captured this view of the Big Apple from approximately 257 miles (413 kilometers) overhead on April 28. — Hanneke Weitering

Mexico seen from space
Monday, May 4, 2020: An astronaut on board the International Space Station captured almost all of Mexico in a single shot while photographing planet Earth from inside the station's Cupola observatory. Framing the shot is the center window of the Cupola, and the golden solar array of a Cygnus cargo spacecraft is visible below. You can find an annotated version of this image from NASA here (opens in new tab). — Hanneke Weitering

"Stretched" spiral galaxy bursts with baby stars
Friday, May 1, 2020: A new image from the Hubble Space Telescope features the sparkling spiral galaxy NGC 4100, which is teeming with baby stars. The galaxy's spiral arms are speckled with pockets of bright blue starlight radiating from hot newborn stars. NGC 4100 is located about 67 million light-years from Earth in the constellation Ursa Major, and it belongs to a group of galaxies called the Ursa Major Cluster. It's about three-quarters the size of the Milky Way, which is also a spiral galaxy, and it "looks almost stretched across the sky" in this new view, Hubble scientists said in a statement (opens in new tab). The space telescope captured this image using its Advanced Camera for Surveys, and it was released today (May 1). — Hanneke Weitering