When it comes to buying the best astrophotography gear, the number of different brands and products available can make it all a bit overwhelming, especially if you're a beginner or don't have a huge budget. But before you even jot down your budget, there are several factors to consider when looking for the correct equipment, such as what celestial objects you want to photograph.
Will you need one of the best telescopes in order to be able to see them? Do you want to take long-exposure images? Figuring out precisely what kind of astrophotography you want to do can be a big help when it comes to looking for your astro gear. That way, you won't end up spending money on things you don't need or end up buying completely the wrong thing.
Everyone loves to save money, especially when we are all going through a cost of living crisis and the price of simply existing is constantly rising, it's more important to save money than ever. Luckily, we've rounded up 10 great ways to save money on astrophotography gear, so you can get out there stargazing for less.
1. Buy second hand
One of the best and most popular ways to save money on astrophotography gear is definitely to buy your gear secondhand. Whether it's cameras, lenses, telescopes, or any necessary accessories, you can save a ton of money by checking out what's on offer on the used market. Many retailers offer used and refurbished gear for a cheaper price than buying new, but if you want to save even more money you can buy on platforms like eBay where you buy directly from someone else (there is slightly more risk involved here, so you need to keep your wits about you and know what to look out for).
2. Choose third party lenses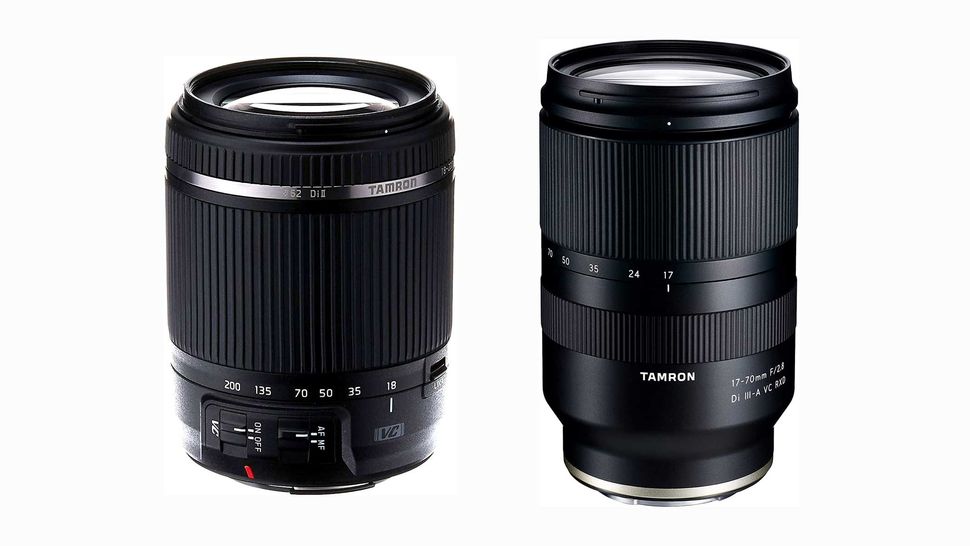 Another way to save a lot of money on astrophotography gear is by utilizing the wide variety of third-party lenses available. Although it can be tempting to stick to native lenses, you can save big bucks by switching to a third party, and many of them offer just as good quality for a fraction of the cost.
Check out brands like Sigma, Tamron and Samyang for some great third-party options. This also extends to other photography gear too, like looking for cheaper tripod alternatives that do the job rather than a super expensive one right off the bat.
3. Wait for the sales
If you're not in desperate need of new gear, you can save a lot of money by waiting for some of the sales events. Thanks to our good friend's capitalism and consumerism, it's never that long to wait for the next big sales event as retailers and brands always want you to spend money with them. You can get some amazing discounts around Black Friday and Cyber Monday weekend, but there are other sales to keep an eye on throughout the year, too, like the January sales, easter weekend, Prime Day and summer savings — the list is endless.
4. Shop around and check out the competition
Our next tip for saving money on astrophotography gear is to shop around and look at multiple different retailers to see whether there's any difference in price. As tempting as it would be to buy everything from Amazon for convenience and fast shipping, you may just find that the gear you're looking for could well be cheaper elsewhere. Some of our favorite trusted retailers are Adorama, Best Buy, Walmart, B&H Photo and Wex, to name a few — and they often do great offers in the sales events, too, so they're definitely worth keeping an eye out for.
5. Shop at camera conventions
Slightly outside of the box here, but photography and camera conventions can also be a great place to purchase any gear at a discounted price. You'll find all the top manufacturers in one place, and you can handle the gear and speak to the brand reps and experts there firsthand.
Although you can't try the gear out properly for astrophotography purposes for obvious reasons, it's still a great way to get a feel for the gear you're looking for, and you can save a few hundred dollars, too. Though sadly these conventions usually only happen once a year, so you'll need to time it right if you want to invest in new astro gear. For our USA readers, try checking out ClickCon, and if you're in the UK, have a look at The Photography Show.
6. Look for discount codes
While some of the bigger brands don't tend to give out discount codes easily, particularly not for the 'bigger' items like cameras and lenses, you can still save money on things like tripods and accessories if you know where to find them.
Some brands offer a discount on your first purchase when you sign up to their mailing list through their website. But it's also worth looking for brand ambassadors who often have their own unique discount codes for specific brands and products — Instagram can be a great place for finding them. Using one of their codes won't cost you any extra, it just means the ambassador could earn a small commission from the brand every time someone uses their code.
7. Rent or borrow before you buy
Another popular method among astrophotographers is the ol' 'try before you buy' by renting gear or borrowing from a friend or family member – if you're lucky enough to know someone who is also into astrophotography. It can be a great way to test out a particular lens, get used to using a star-tracker, or decide what type of telescope to buy without having to pay out for it and then realize it isn't what you thought it would be.
8. Look for kit bundles
Particularly if you're a beginner and you need to build your kit, investing in a bundle is another great way to get everything you need and save some money at the same time. Although this method can be more expensive than buying the original item you wanted just by itself, in the long run, it can work out a lot cheaper than buying all the extras and accessories separately.
9. Check out cashback websites
While not technically an up-front discount, cashback websites can be a good way of saving money on astrophotography gear, as long as you don't mind waiting to get the cash back. Quidco, Tada and TopCashback usually give good rates — all you need to do is search for a specific retailer, and if the cashback site offers cashback with that retailer, you just need to go to the retailer through the link on the cashback site and it'll track that you made a purchase through this link. Sony and Canon have both offered winter cashback on some camera models and lenses, too, so it's also worth checking out what cashback deals the brands are offering directly.
10. Read reviews from customers and experts
When it comes to buying astro gear, reviews can be hugely helpful to not only find what you're looking for but to avoid wasting money on something that won't do you any good. It's one thing to see all the specs of a piece of tech on paper, but hearing about someone's hands-on experience with it can make or break the decision.
The review sections on retailer websites are a good place to get an idea of what people think of the product, and for a more in-depth review it's always worth going to the experts — we have tons of reviews and buying guides here on space.com that are definitely worth checking out.
Bonus tip: Go for older models
As tempting as it is to buy the newest astrophotography gear, that's not always beginner or budget-friendly. New camera models are usually announced around the beginning of the year, at which point the older models usually all decrease in price as a result. If you time it right, you can save some money by going for one of the older models once the price goes down around the time of a new release. A case in point would be opting for the slightly older, but still perfectly good for astrophotography, the Nikon Z6 mirrorless camera.