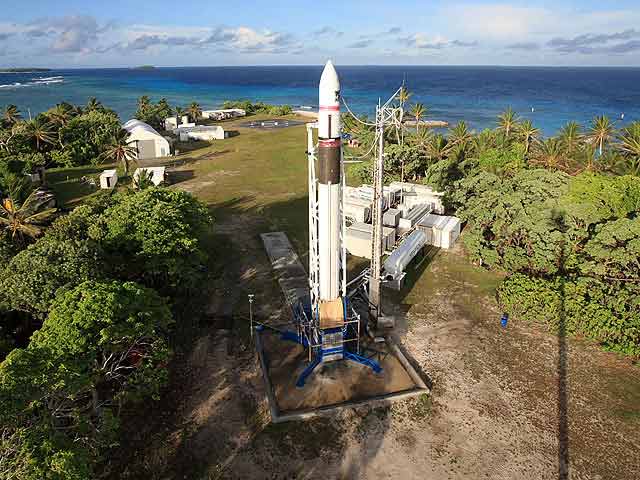 WASHINGTON ? Space Exploration Technologies (SpaceX) is now shooting for no earlier than Sept. 28 for the next launch of its Falcon 1 rocket.
SpaceX had been planning to launch as soon as Sept. 23 but a static fire test conducted three days earlier has prompted to the Hawthorne, Calif.-based company to take more time before attempting what would be the Falcon 1?s fourth launch.
?The static fire took place on Saturday [20 Sep 2008, CA time], as expected, and no major issues came up. However, after a detailed analysis of data, we decided to replace a component in the 2nd stage engine [liquid oxygen] supply line,? SpaceX chief executive Elon Musk wrote in a Sept. 23 update.? ?There is a good chance we would be ok flying as is, but we are being extremely cautious.?
Musk said replacing the component would add ?a few extra days to the schedule, so the updated launch window estimate is now Sept 28th through Oct 1st [CA time].?
A Falcon 1 failed to reach orbit for the third consecutive time Aug. 3 when a staging issue brought the flight to an end about two minutes and 20 seconds into the flight. Musk said at the time that fixing the problem would be as simple as inserting more time between the separation of the rocket's first stage and the ignition of its second-stage engine.
Musk wrote in a previous update that it was possible SpaceX could encounter issues during the upcoming preparations that would cause the company to forfeit its late September launch window, forcing the company to postpone to the next available window in late October.
All three Falcon 1 launches have been conducted from the U.S. Army's Reagan Test Site in the central Pacific Ocean.
Video - SpaceX's Dragon in Orbit
Future of Flight: Space Tourism, Investment and Technology