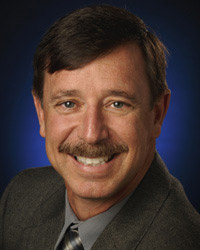 WASHINGTON -- Scott "Doc" Horowitz, NASA's associate administrator for exploration systems since late 2005, plans to step down this fall.
NASA spokeswoman Beth Dickey confirmed July 11 that Horowitz had informed colleagues that afternoon of his intent to resign on or around Oct. 1. She had no immediate information on a successor.
As head of NASA's $3.4 billion Exploration Systems Mission Directorate, Horowitz is in charge of the U.S. space agency's efforts to replace the space shuttle fleet with the Orion Crew Exploration Vehicle and Ares I rocket.
Horowitz, a retired U.S. Air Force colonel, flew four space shuttle missions as pilot or commander.
After leaving the astronaut corps in 2004, Horowitz joined Alliant Techsystems as its director of exploration and space transportation. In that role, Horowitz vigorously pushed for using the space shuttle solid-rocket booster (SRB) as the basis for NASA's next crewed launch vehicle.
In 2005, before Horowitz rejoined NASA, the agency selected the four segment SRB-based crew launch vehicle design over competing designs that would have made use of the Atlas 5 or Delta 4 rockets developed under the U.S. Air Force's Evolved Expendable Launch Vehicle program.
The main stage of the Ares I crew launch vehicle is being built for NASA by Alliant Techsystems.
IMAGES: NASA's Next Spaceship