Image of the Day Archives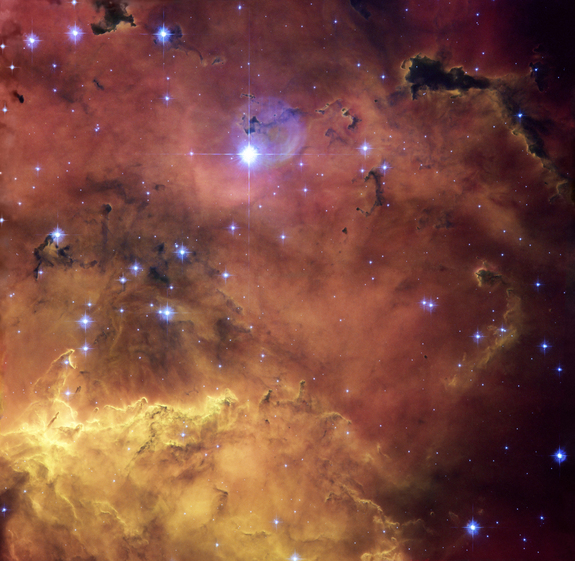 Plasma-tics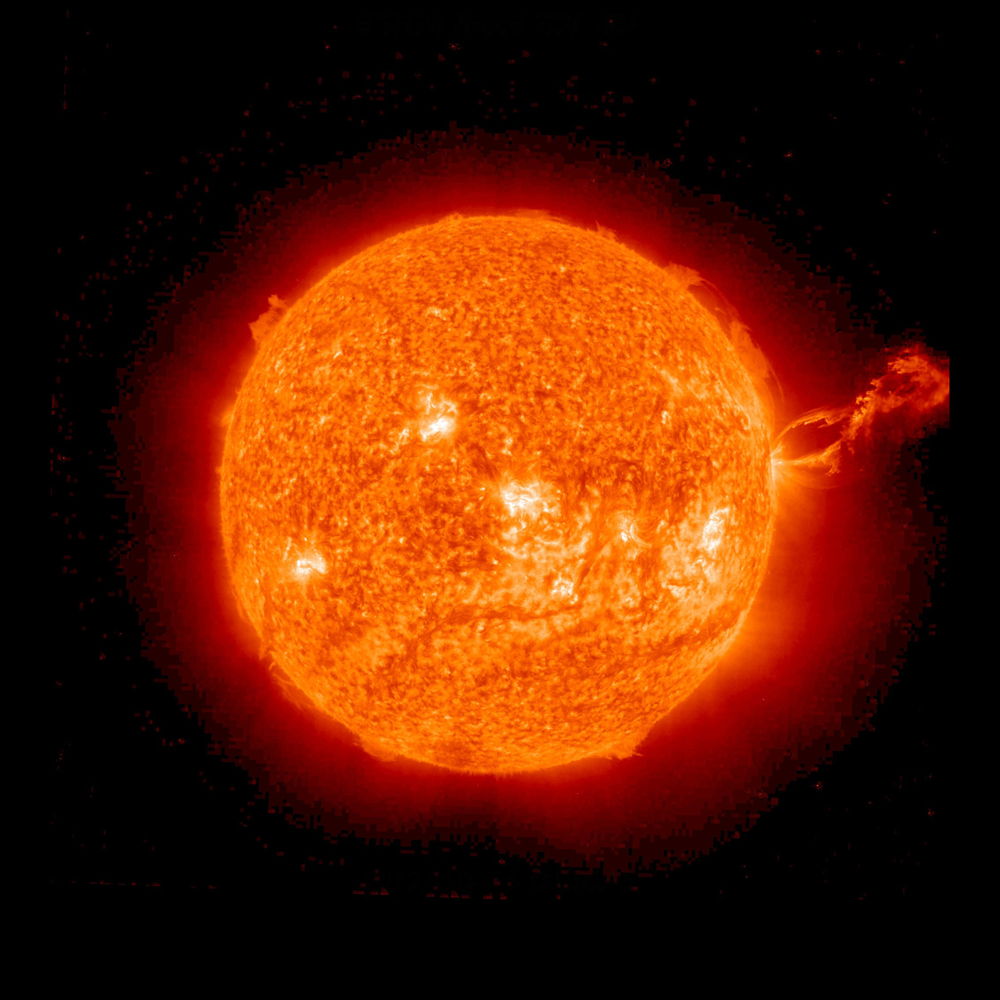 Monday, December 3, 2012: STEREO Ahead spacecraft photographed this solar prominence on October 14, 2012. The prominence consists of a dense mass of electrified gas, known as plasma, held by a magnetic field.

— Tom Chao
Puzzling Evidence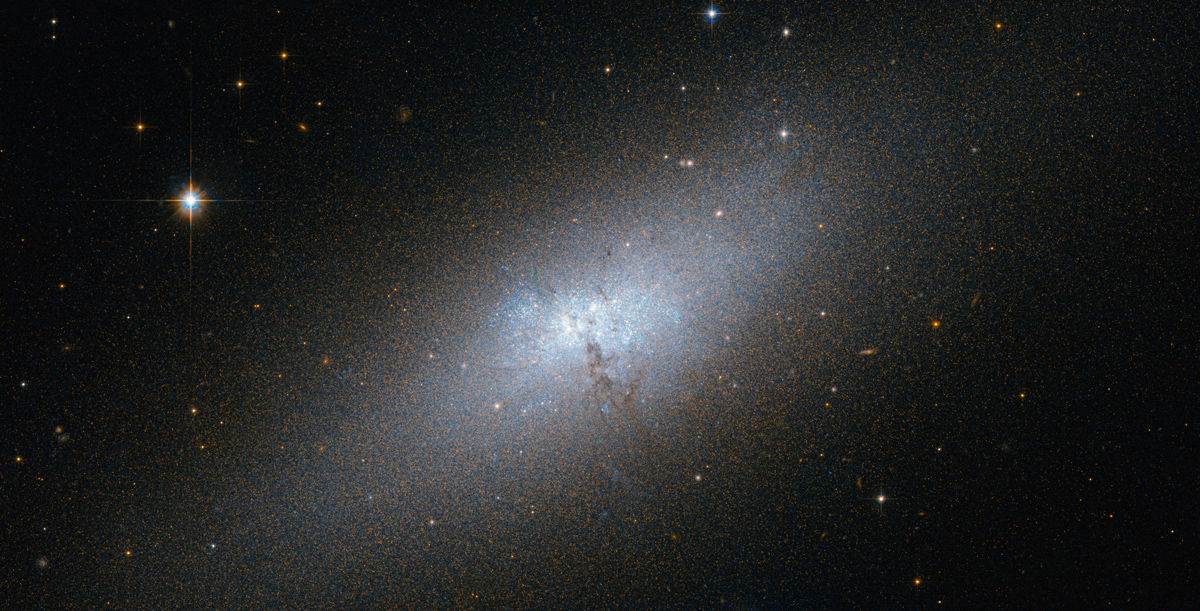 Tuesday, December 4, 2012: NGC 5253, one of the nearest of the known Blue Compact Dwarf (BCD) galaxies, lies about 12 million light-years from Earth in the southern constellation of Centaurus. Blue Compact Dwarf (BCD) galaxies contain very active star-formation regions despite low dust content and comparative lack of elements heavier than hydrogen and helium. BCD galaxies puzzle researchers, as simulations predict far more satellite dwarf galaxies should exist than do. Astronomers call this discrepancy as the Dwarf Galaxy Problem.

— Tom Chao
What the F Ring?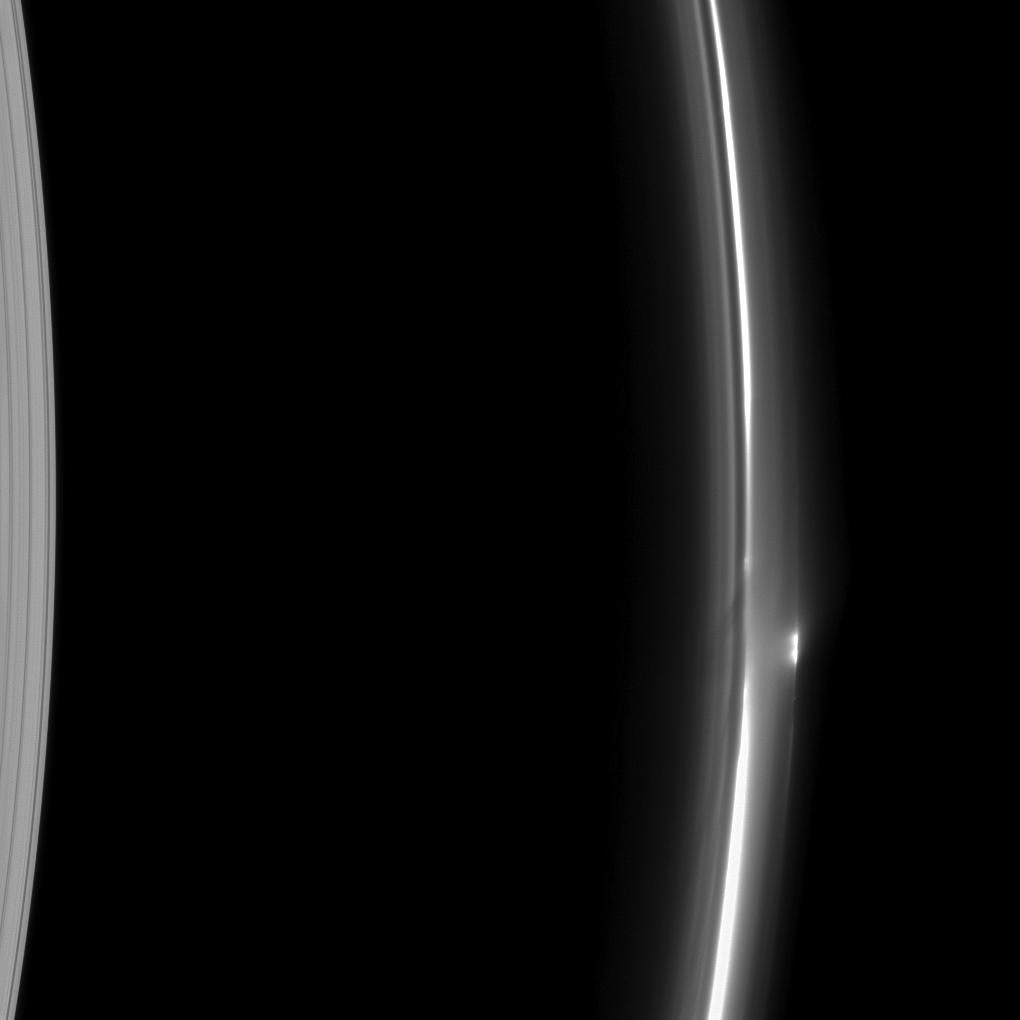 Wednesday, December 5, 2012: A portion of Saturn's F ring displays features believed to be caused by its shepherd moons or with small moonlets within the ring. A bright clump of material floats just outside the main part of the ring (at middle right). The brightness of the clump suggests dusty material. The A ring also glows at the left. Cassini spacecraft obtained this image on June 28, 2012.

— Tom Chao
We Are Young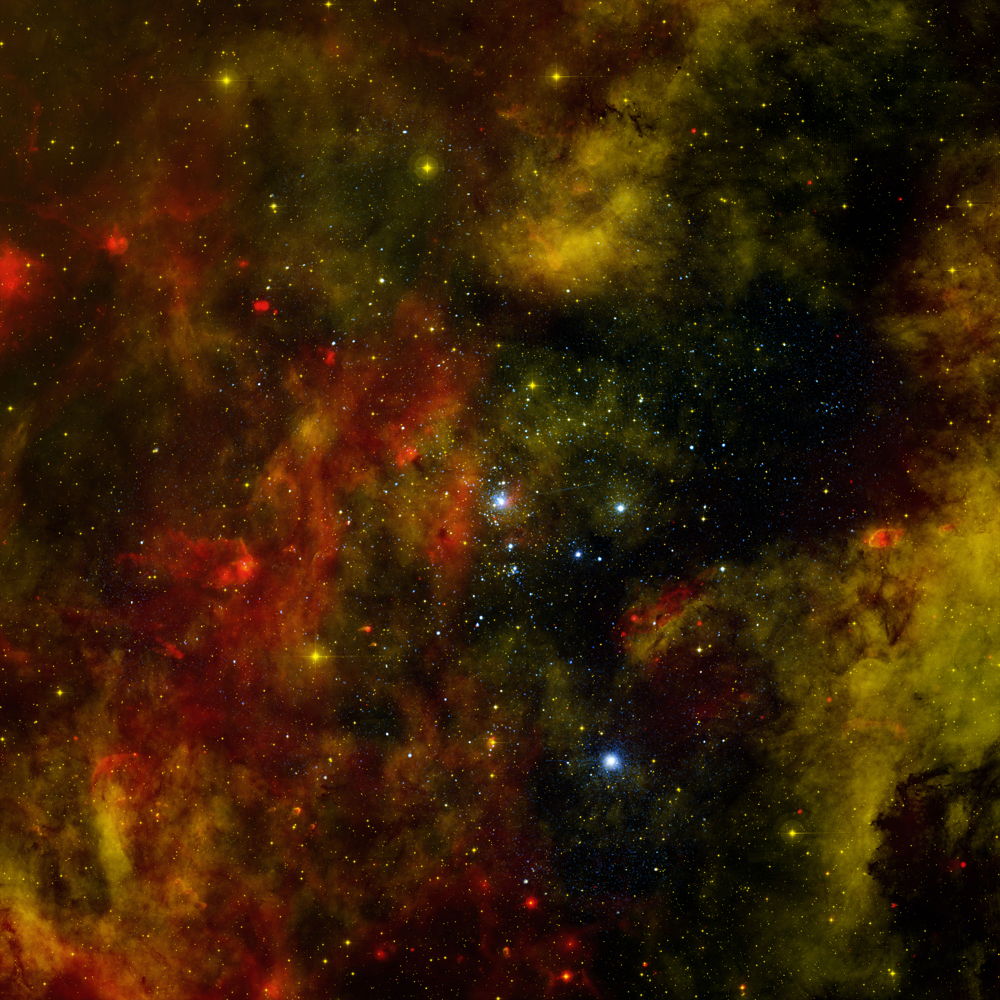 Thursday, December 6, 2012: The star cluster Cygnus OB2 contains hot, massive, young stars, with more than 60 O-type stars and about a thousand B-type stars. NASA's Chandra X-ray Observatory has been used to detect about 1,700 X-ray sources in the cluster, including about 1,450 thought to be stars. This image combines X-rays from Chandra (blue) with infrared data from NASA's Spitzer Space Telescope (red) and optical data from the Isaac Newton Telescope (orange). Cygnus OB2 lies only about 5,000 light years from Earth, the closest massive star cluster. Image released Nov. 7, 2012.

— Tom Chao
This Could Be the Last Time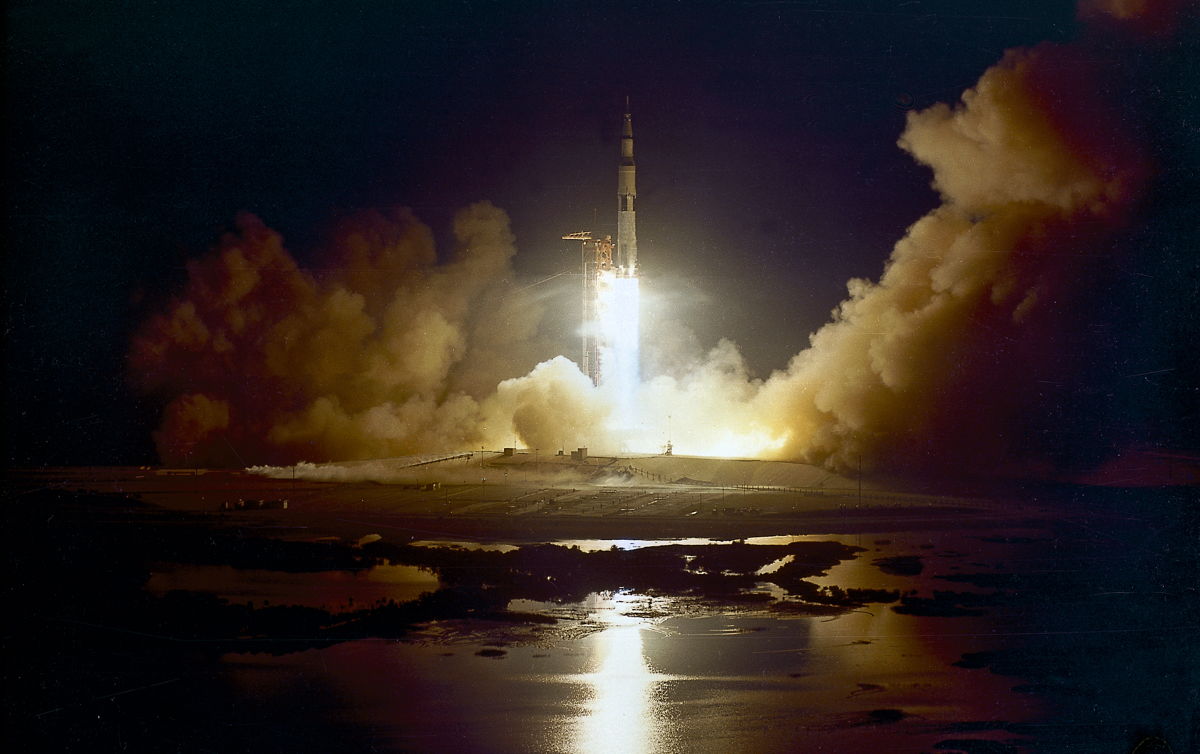 Friday, December 7, 2012: Forty years ago, on Dec. 7, 1972, the final NASA mission carrying astronauts to the moon, Apollo 17, launched from Cape Canaveral, FL. The crew consisted of mission commander Eugene A. Cernan, lunar module pilot Harrison H. Schmitt, and command module pilot Ronald E. Evans. The Lunar Roving Vehicle assisted with collecting 257 pounds (117 kilograms) of lunar samples. The mission concluded on December 19, 1972.

— Tom Chao
The Sun Is a Miasma of Incandescent Plasma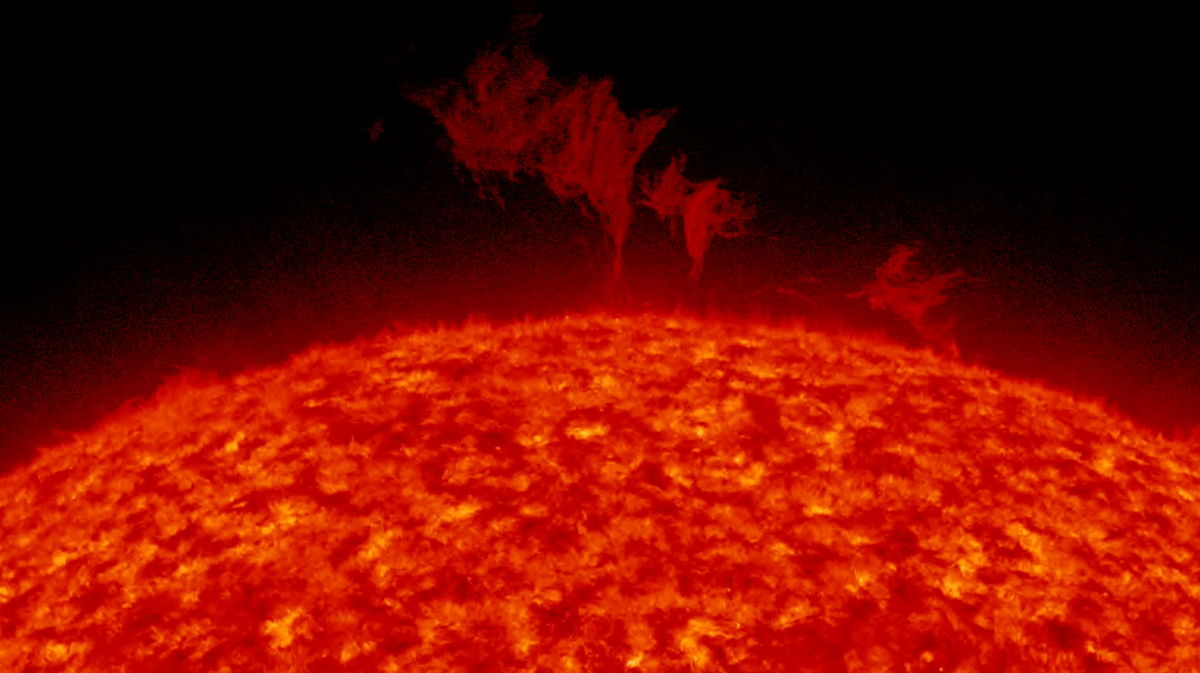 Monday, December 10, 2012: A mass of plasma floated up and danced along the top of the sun before breaking off into space, Nov. 19-21, 2012. Unseen magnetic forces controlled the material's movement. Image obtained by the Solar Dyamics Observatory.

— Tom Chao
Reflections in a Golden Eye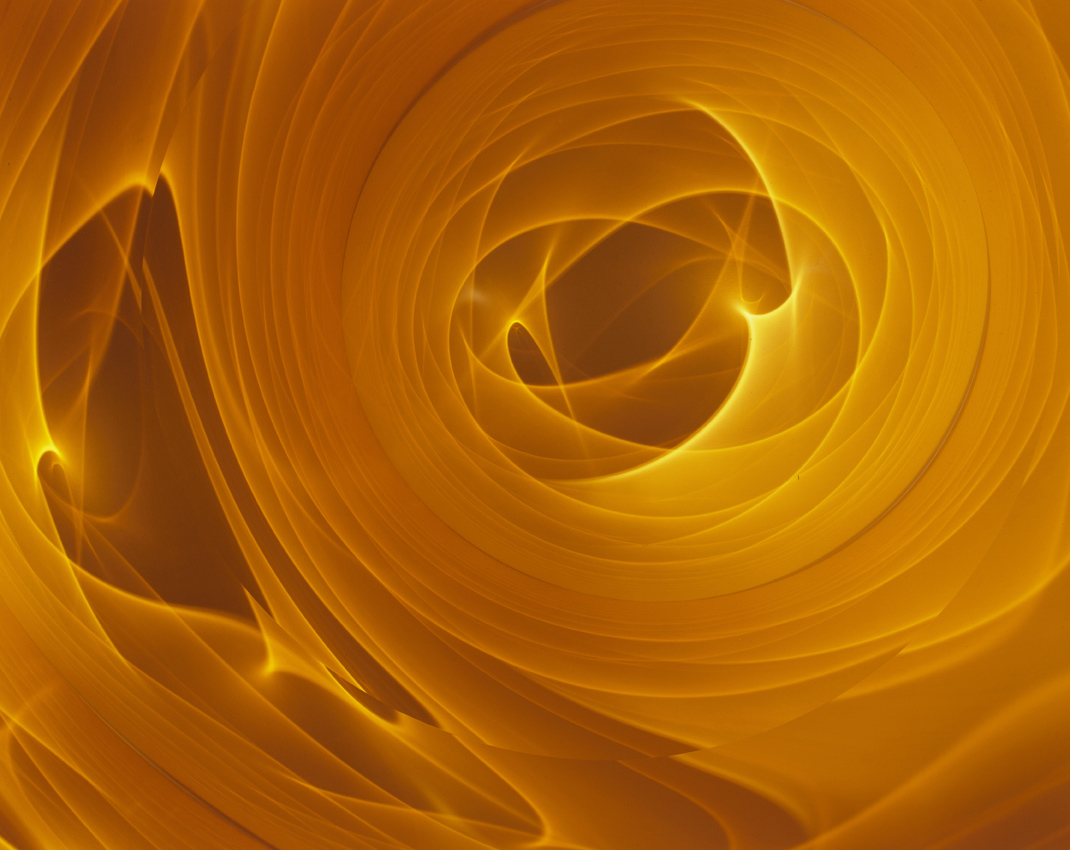 Tuesday, December 11, 2012: This intriguing image does not depict a deep-space scenario, nor a microscopic terrestrial subject. Rather the shimmering light whorls are reflection patterns of a gold-plated spare mirror of ESA's XMM-Newton X-ray space telescope. XMM-Newton space telescope, launched in 1999, carries 3 X-ray telescopes and an optical monitor, the first flown on a X-ray observatory.

— Tom Chao
A Shooting Star Across the Sky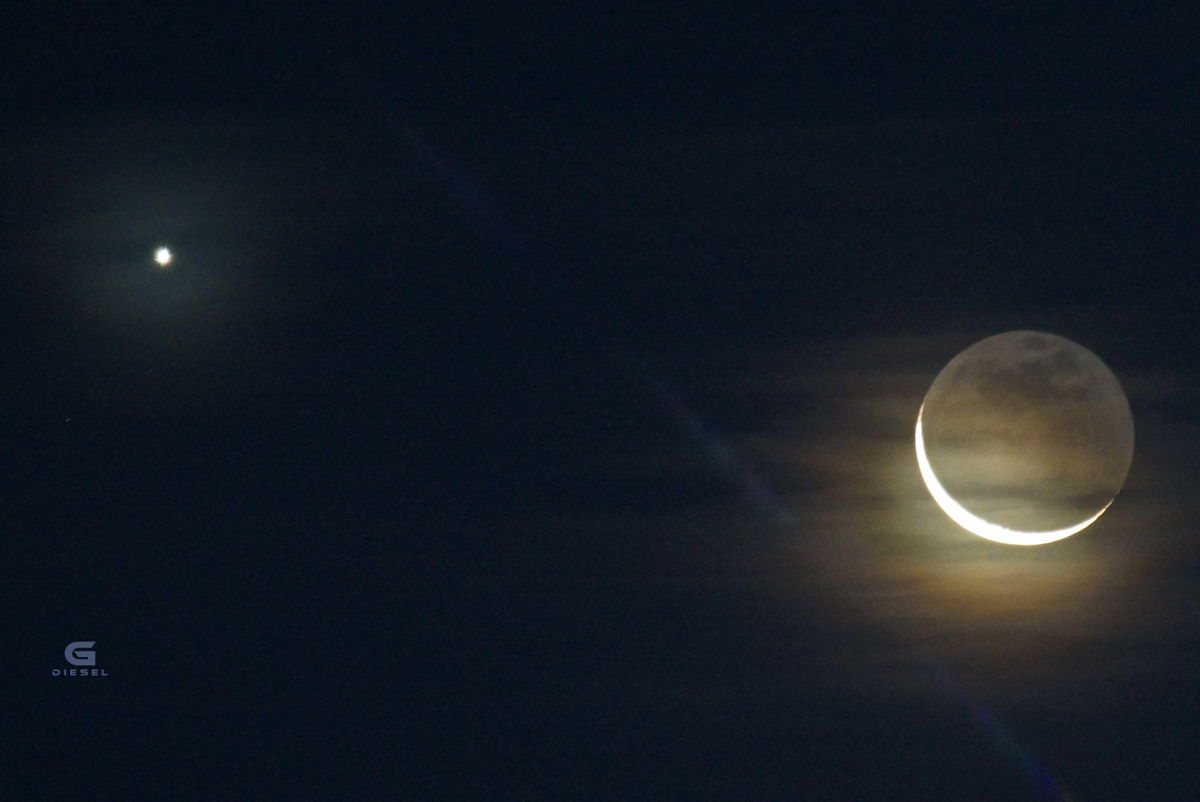 Wednesday, December 12, 2012: Astrophotographer Greg Diesel Walck was aiming his camera at a rising crescent moon and Venus when a Geminid meteor conveniently flew through the shot. The photo was taken in Currituck, NC, on Dec. 11, 2012.

— Tom Chao
You've Got to Take the Moon From the Trees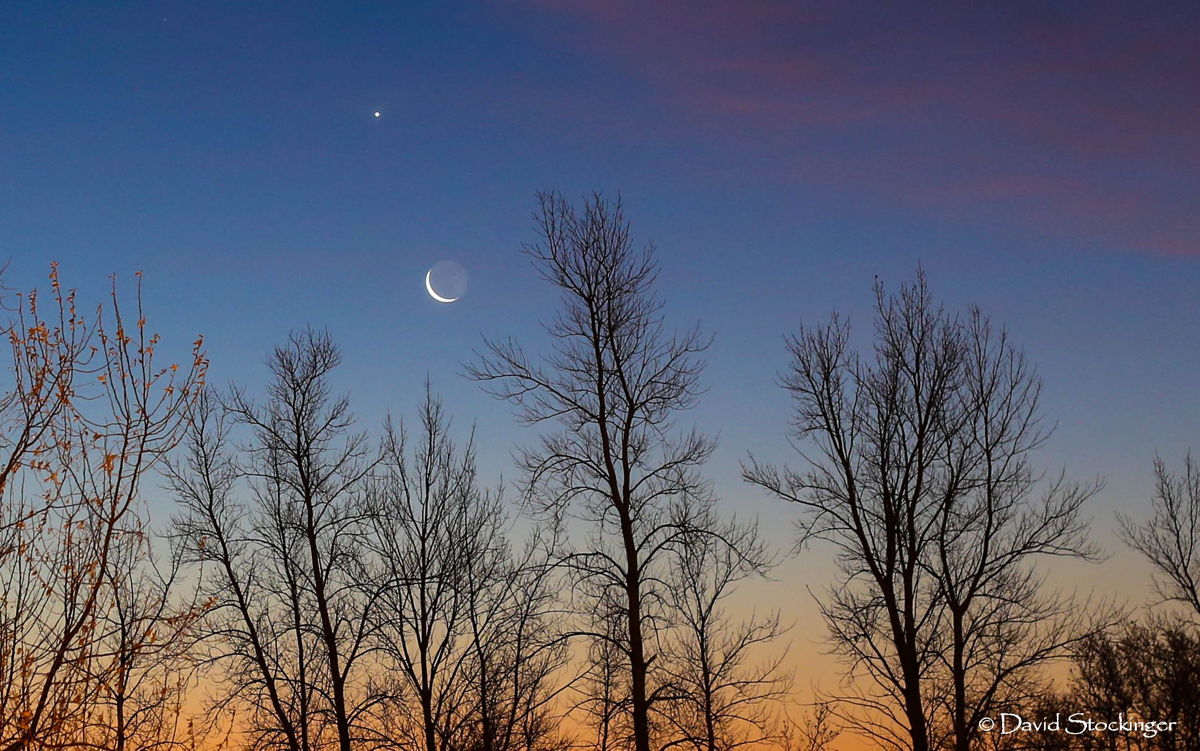 Thursday, December 13, 2012: Astrophotographer David Stockinger caught a night sky photo on Dec. 11, 2012. He writes: "I took this photo of the moon/Venus conjunction this morning on my way to work in the -4 degree weather!"

— Tom Chao
Will You Come Again? It's Hard to Say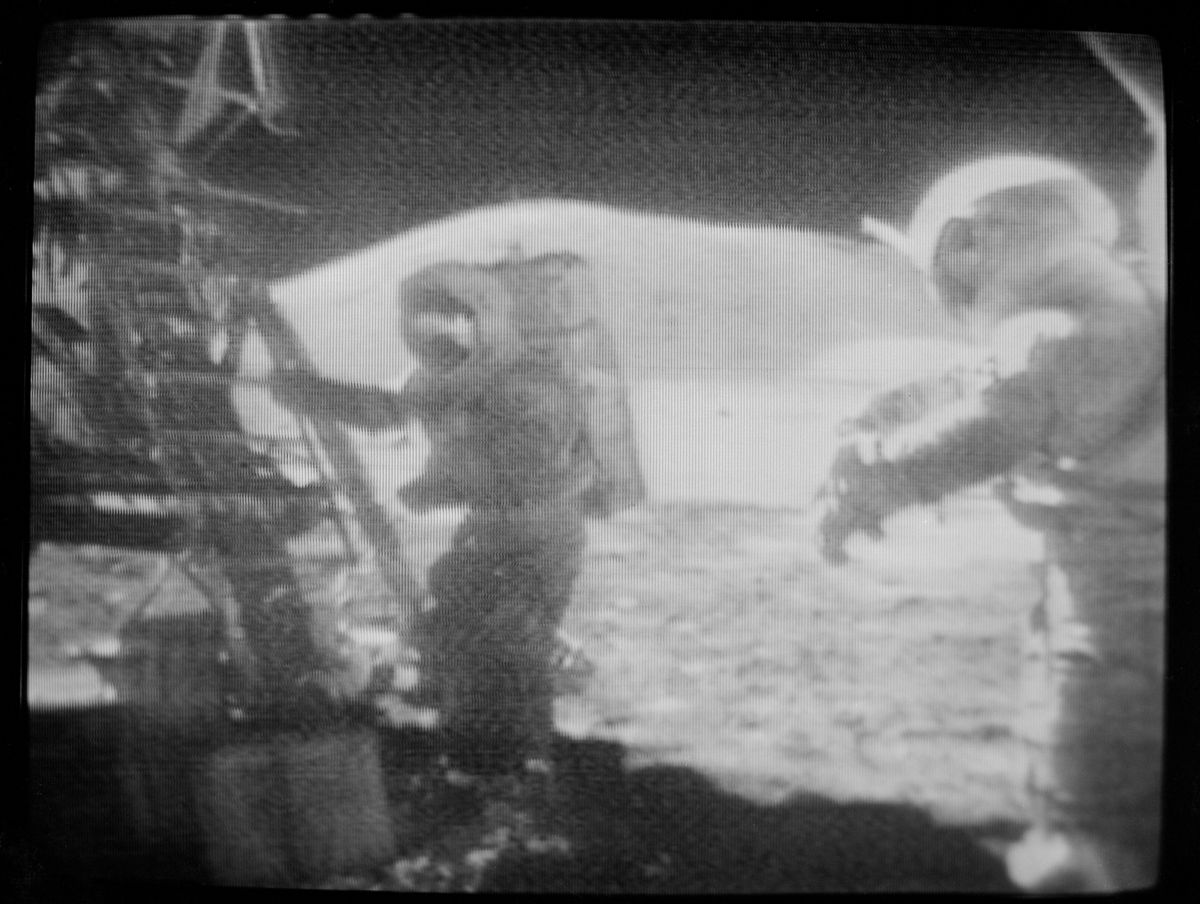 Friday, December 14, 2012: Apollo 17 astronauts Harrison H. Schmitt (left) and Eugene A. Cernan return to the lunar module (LM) at the end of the 3rd extravehicular activity (EVA) on the moon, Dec. 13, 1972. Forty years ago, on Dec. 14, 1972, the LM ascent stage carried the two astronauts from the moon's surface to rendezvous with Ronald E. Evans in the Command and Service modules for the return to Earth. Apollo 17 marked the last time humans explored the moon (to date). This black and white reproduction was taken from a color television transmission made by the color RCA TV camera mounted on the Lunar Roving Vehicle.

— Tom Chao
Everything's All Right, Yes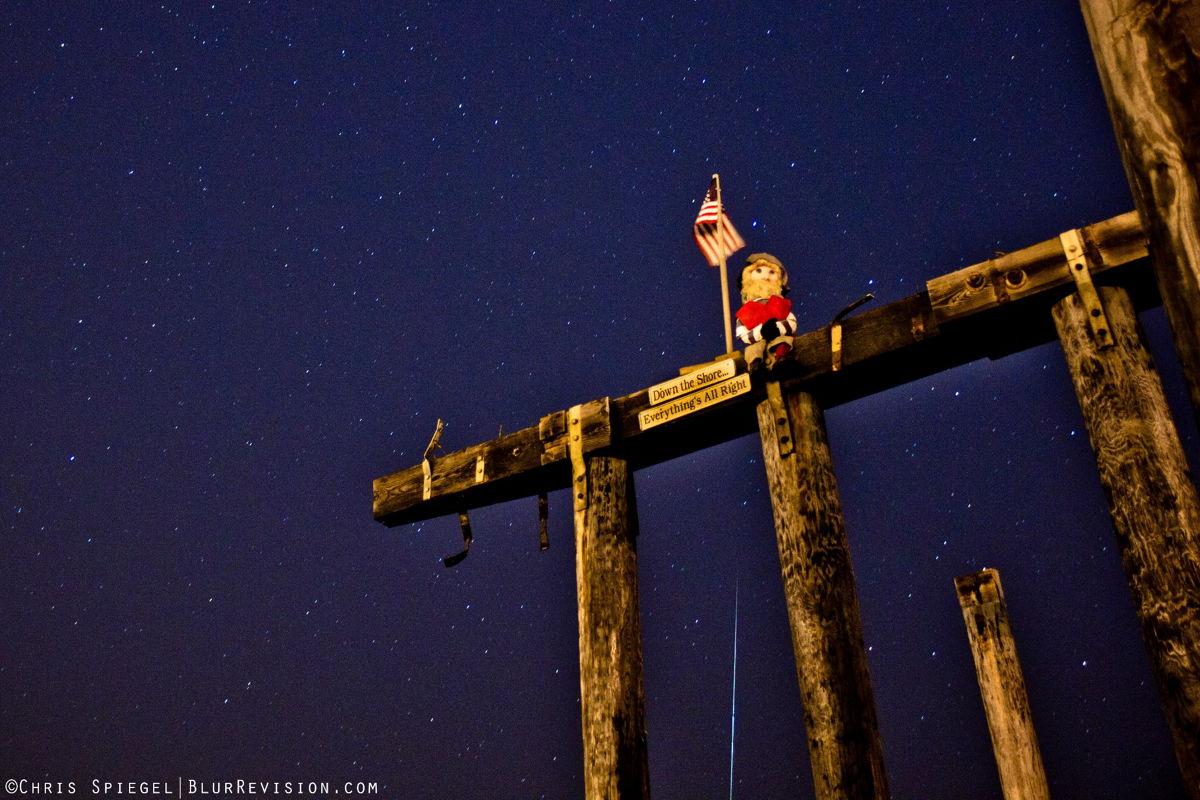 Monday, December 17, 2012: SPACE.com reader Chris Spiegel sent in his photo of a Geminid meteor under the Ocean Grove, NJ, pier, taken Dec. 14, 2012. He wrote: "The pier was heavily damaged during Hurricane Sandy in October. The little gnome guy used to sit on the side of the Ocean Grove Fishing Club building at the end of the pier that has since washed away. Somehow he was recovered and placed back in his spot with a sign reading "Down the Shore Everything's All Right."

— Tom Chao
Soyuz, the Red-Nozzled Rocket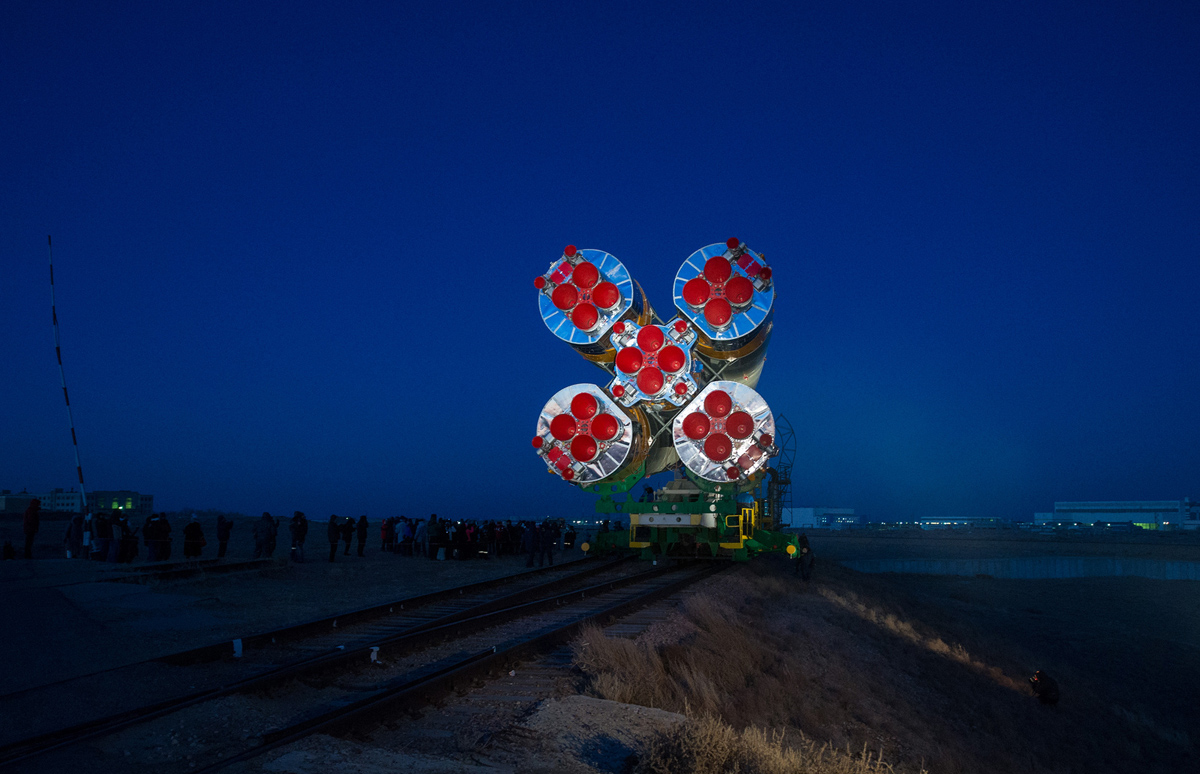 Tuesday, December 18, 2012: This view of the Soyuz rocket rolling to the launch pad on a train at the Baikonur Cosmodrome in Kazakhstan reveals a burst of bright colors in an almost surreal way on Dec. 17, 2012. The aft end of the rocket shows bright red engine nozzles, standing out starkly against the blue sky. The Soyuz rocket will launch on Dec.19, 2012, carrying Expedition 34/35 Flight Engineer Tom Marshburn of NASA, Soyuz Commander Roman Romanenko and Expedition 35 Commander Chris Hadfield of the Canadian Space Agency (CSA) to the International Space Station.

— Tom Chao
Marquee Idols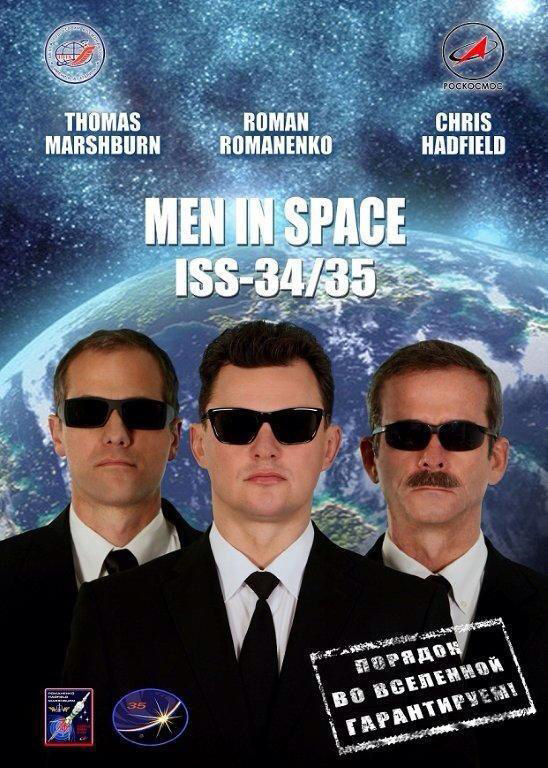 Wednesday, December 19, 2012
: Commander Chris Hadfield tweeted this photo, carrying on the tradition of NASA making parody movie posters for each mission. He wrote: "Russian crew poster. Happy to be cast as Tommy Lee Jones :) pic.twitter.com/GjUcPWgJ" [See our
gallery of crew posters
.]
— Tom Chao
A Spectral Suspension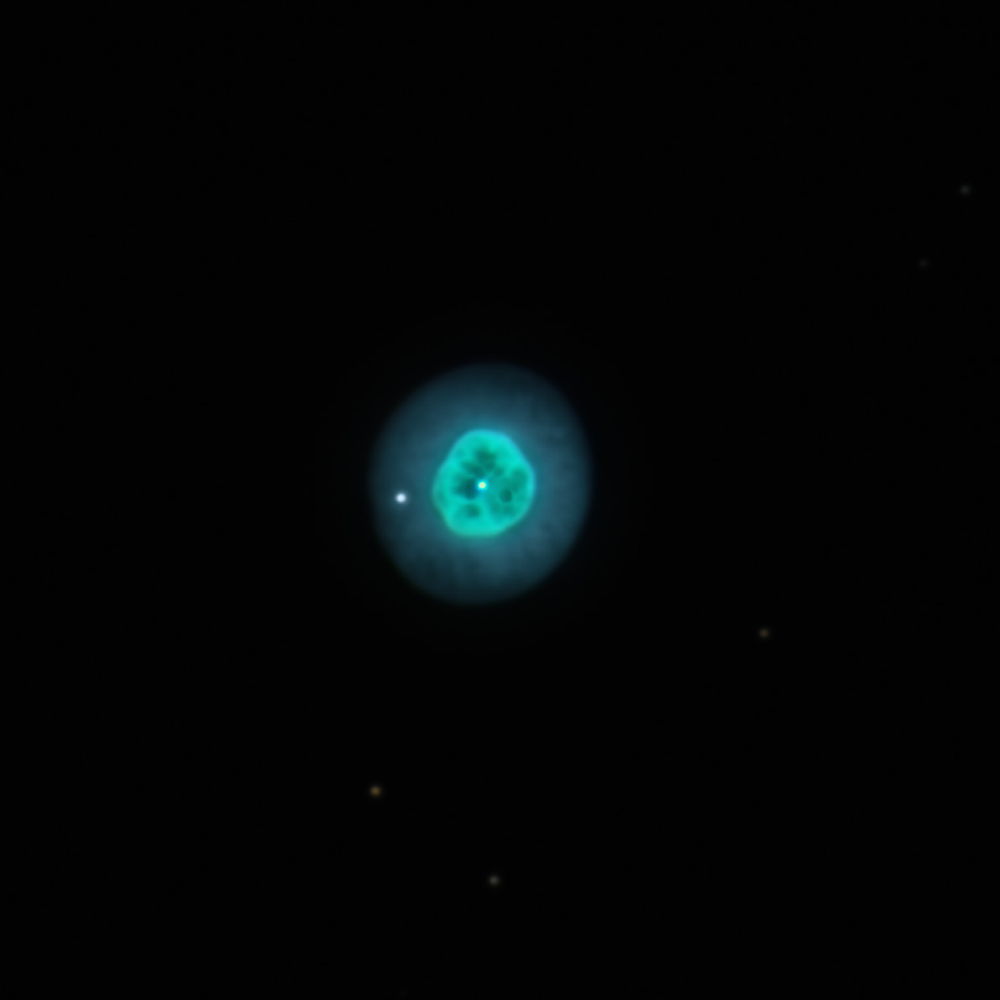 Thursday, December 20, 2012: Planetary nebula NGC 1535 lies in the constellation of Eridanus.

— Tom Chao
Don't You Know That You Are a Shooting Star?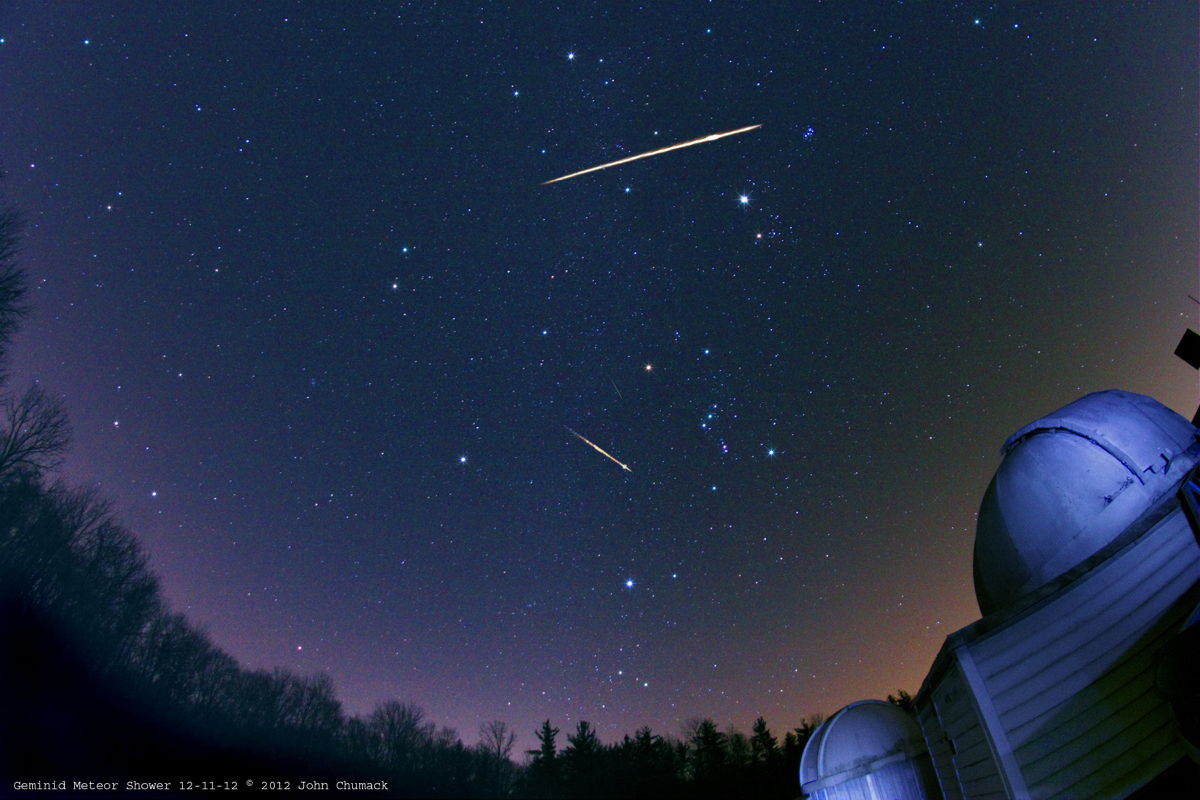 Friday, December 21, 2012: John Chumack sent in this photo of Geminid meteors taken on Dec. 12, 2012, at his observatories in John Bryan State Park, Yellow Springs, OH. He wrote: "I was seeing one or two meteors every minute or so … counted over 400 last night during the peak, definitely one of the best Geminid showers I've seen in over 20 years of shooting and viewing them! The hourly rates were up around 60–70 per hour!"
Rocketin' Around the Christmas Tree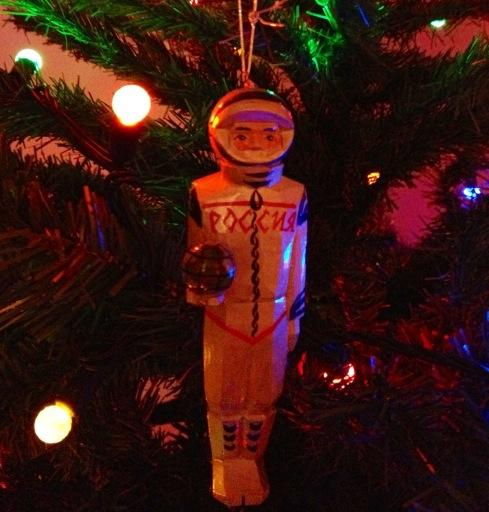 Monday, December 24, 2012: Merry Christmas and happy holidays from SPACE.com! Canadian Space Agency astronaut Chris Hadfield, commander of Expedition 34/35 to the International Space Station, tweeted this photo on Dec. 2, 2012. He wrote: "Cosmonaut Tree Ornament - it's beginning to look a lot like spaceflight :) pic.twitter.com/1SsWiQEC"

— Tom Chao
Santa's Got a Brand New Bag-Carrying Spacecraft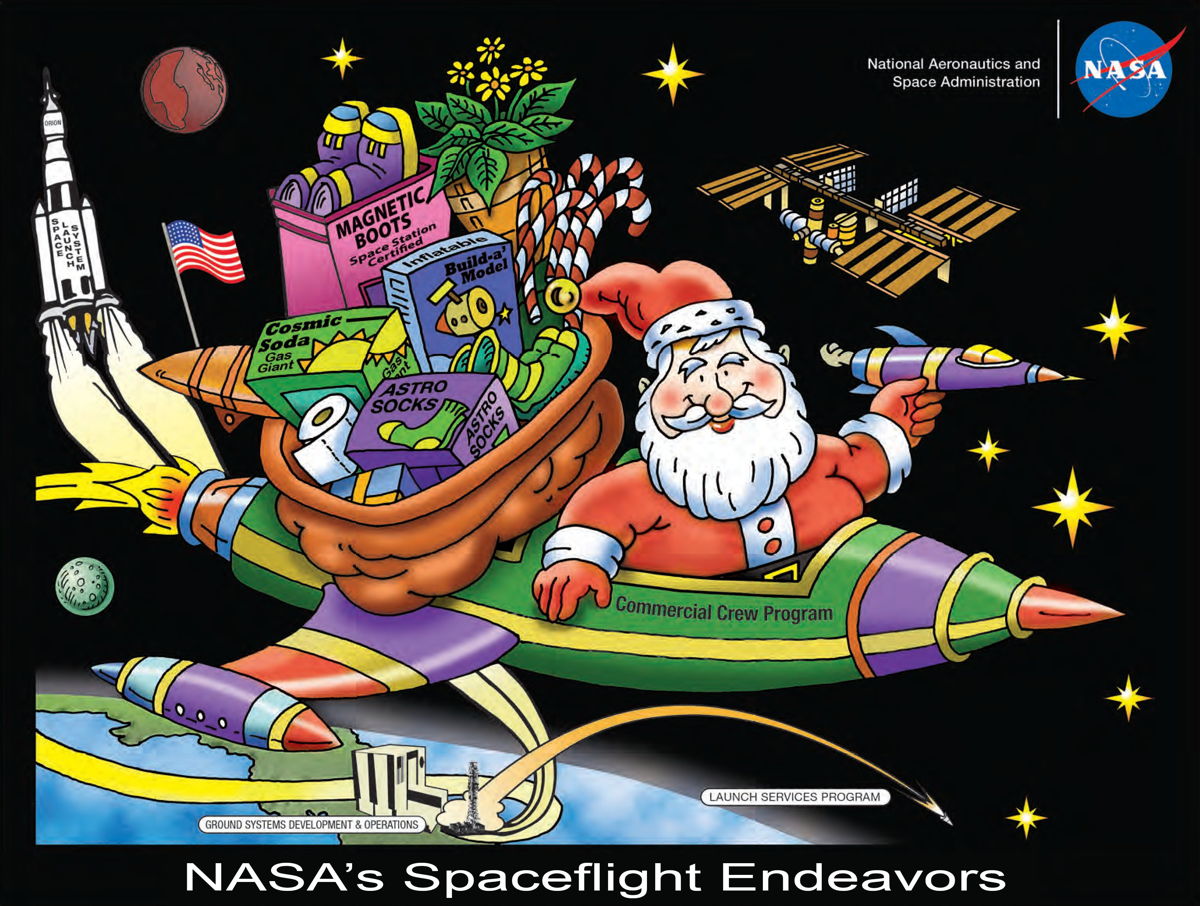 Tuesday, December 25, 2012: Merry Christmas from NASA and from SPACE.com! In NASA's 2012 holiday poster, Santa ditches his reindeer for a spacecraft to deliver presents that have all been International Space Station certified. (Santa needs no pressurized suit, apparently.) In the background, NASA's future projects, the Space Launch System rocket and Orion spacecraft, appear. For a black-and-white version to color, visit http://go.nasa.gov/V3KLEc.

— Tom Chao
We Could Burn Like the Northern Lights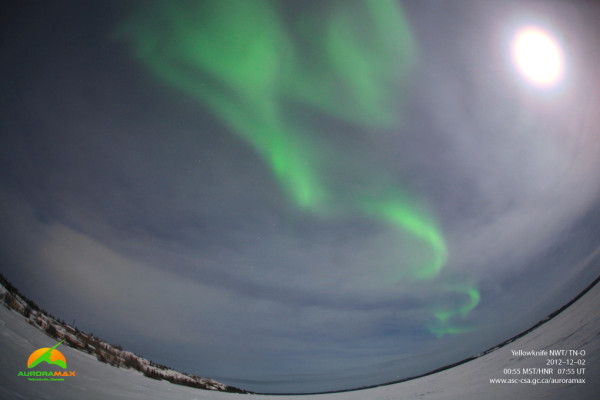 Wednesday, December 26, 2012: The Canadian Space Agency's AuroraMAX automated camera photographed this aurora over Yellowknife on December 2, 2012.

— Tom Chao
Another Galaxy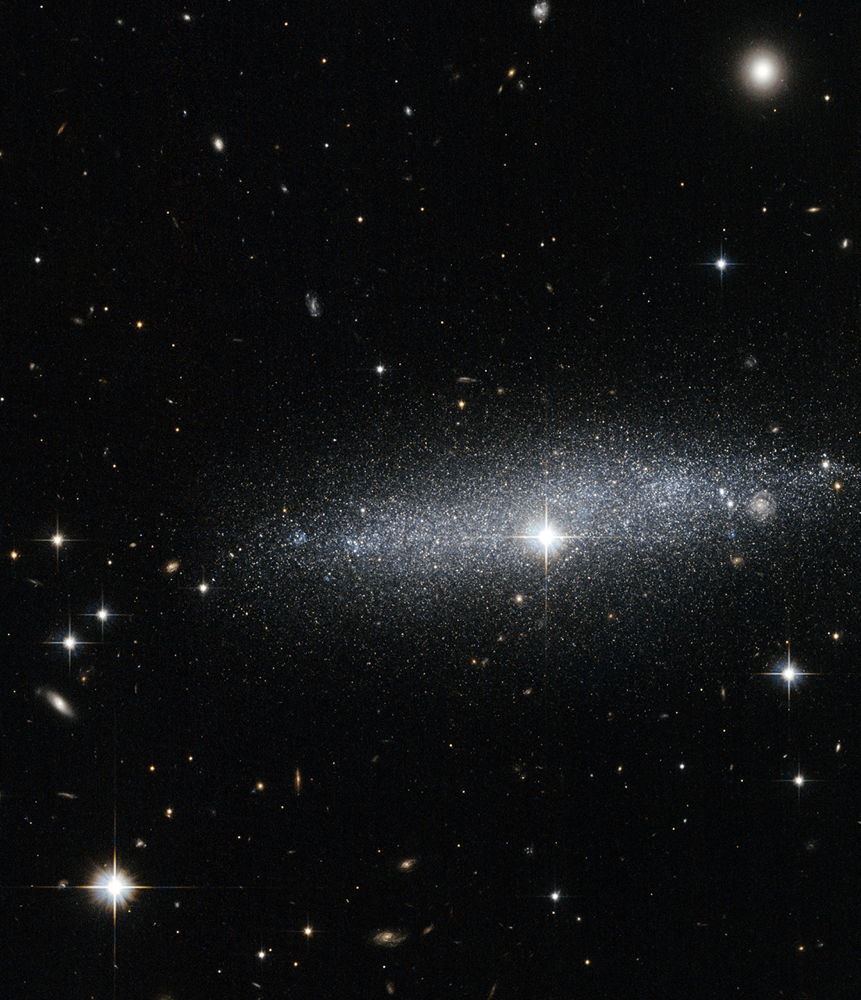 Thursday, December 27, 2012: Galaxy ESO 318-13 lies millions of light-years from Earth, but Hubble Space Telescope shows it with remarkable clarity in this image. The bright star that appears to shine from within the galaxy actually belongs to our galaxy, the Milky Way, and sits much closer to us than ESO 318-13. Other galaxies appear as tiny discs throughout the photograph. A distant spiral galaxy clearly shines through ESO 318-13 at the right hand side of the image.

— Tom Chao
As the World Rolls 'Round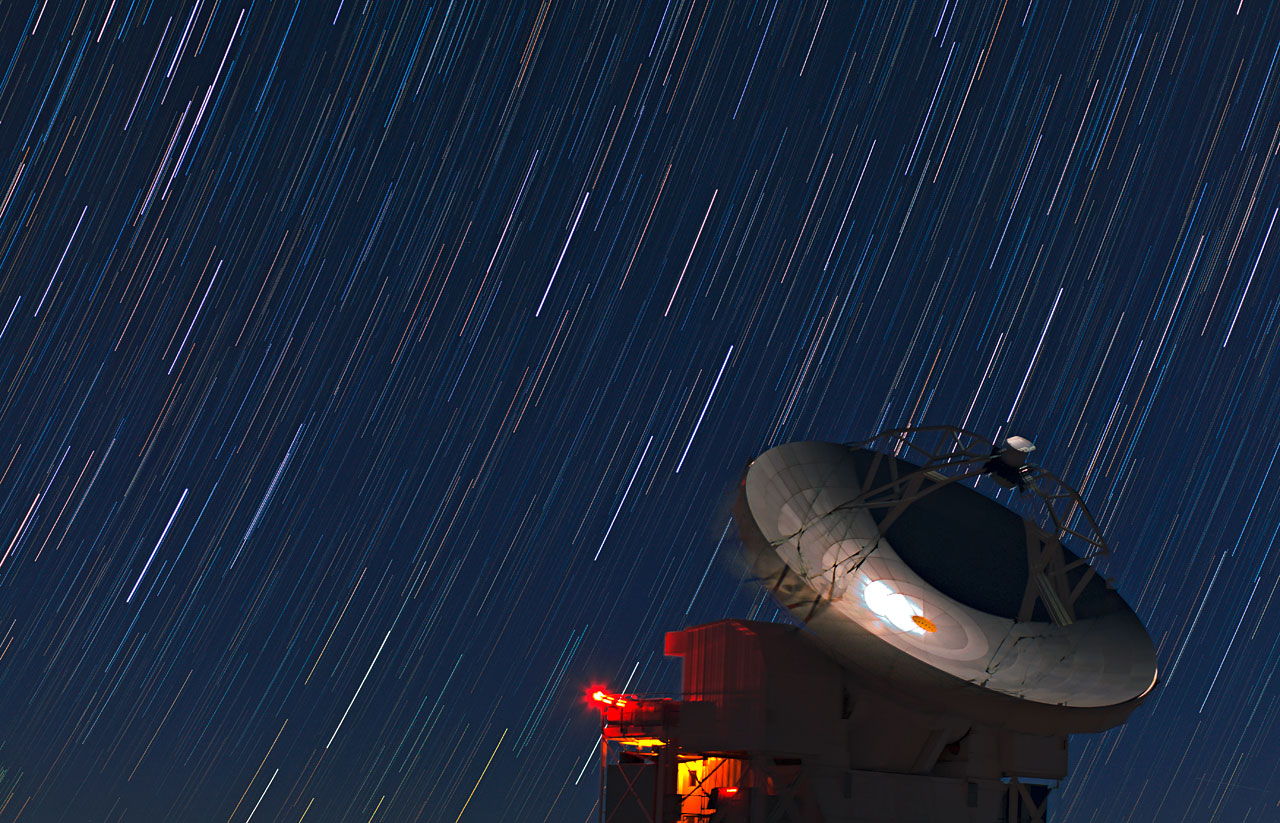 Friday, December 28, 2012: A long camera exposure of the night sky over the Chajnantor Plateau in the Chilean Andes appears to stretch the stars of the Milky Way into graceful arcs. This photo shows the sky above the Chajnantor Plateau, home of the Atacama Pathfinder Experiment (APEX) telescope, in the foreground. APEX is a pathfinder for the Atacama Large Millimeter/submillimeter Array (ALMA), a telescope that ESO will complete building in 2013. Image released Dec. 10, 2012.

— Tom Chao
The Light That Burns Twice as Bright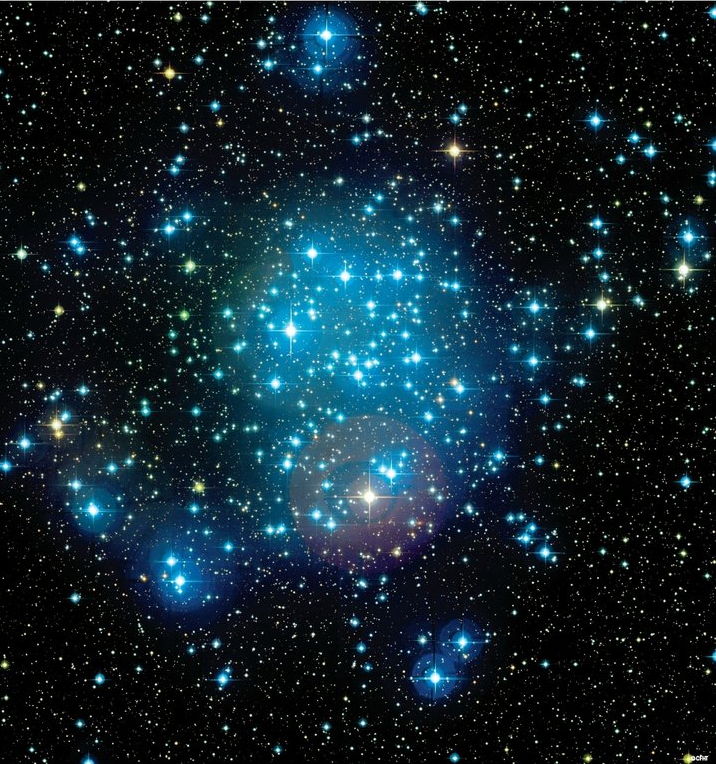 Monday, December 31, 2012: Massive blue young stars fill the young cluster Messier 50, which has freed itself from the gas of its nascent molecular clouds. The bright young stars dominate the cluster, but other smaller stars born at the same time, burning fainter, will outlive them.

— Tom Chao