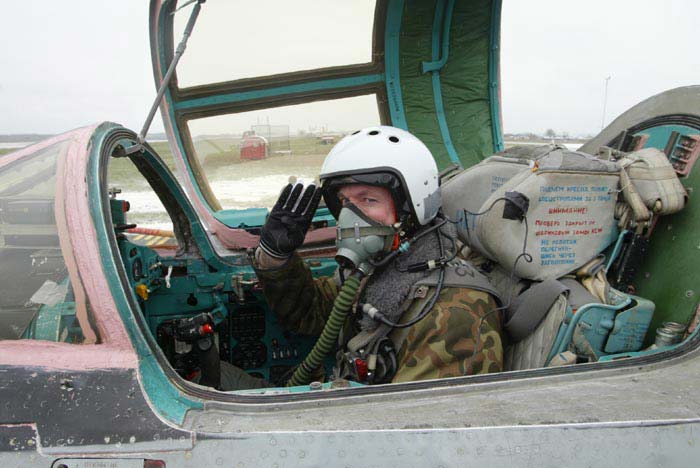 An American entrepreneur with aspirations of reaching the International Space Station (ISS) has once again begun training for a tourist trip to the orbital facility.
Greg Olsen, head of the Princeton, New Jersey-based optics company Sensors Ltd., resumed spaceflight training on May 14 in Russia's Star City for an ISS-bound spaceflight brokered by the space tourism firm Space Adventures. He has about three more months of training to complete, Space Adventures officials said.
A specific launch date has not been announced, but Olsen had originally hoped to launch toward the ISS alongside the Expedition 11 crew in April 2005. Italian astronaut Roberto Vittori, of the European Space Agency, filled that open seat under an agreement with Russia's Federal Space Agency and returned to Earth eight days later. The next manned Soyuz flight will carry Expedition 12 to the ISS is currently set for Sept. 27.
Olsen is slated to be the third paying space tourist to the ISS following the successful flights of Dennis Tito and Mark Shuttleworth in 2001 and 2002, respectively. The spaceflights of both Tito and Shuttleworth were also brokered by Arlington, Virginia-based Space Adventures.
Olsen originally began training for his ISS spaceflight in April 2004, but cut short his preparations when an undisclosed medical condition disqualified him for launch.
That health condition has since been remedied, allowing Olson to pick up his training regime where he left off, Space Adventures spokesperson Stacey Tearne told SPACE.com.
"He has remained so committed to the program," Tearne said of Olsen.
In an earlier interview Olson told SPACE.com that he plans to pay about $20 million for the spaceflight, which would launch aboard a Soyuz spacecraft and include eight days in orbit, six of them aboard the ISS. The potential space tourist also stated his intent to conduct optics experiments with infrared cameras and study crystal growth while in orbit.