"Star Trek" might not be the first pop culture franchise you think about once the autumn leaves start turning and Halloween approaches.
However, all that might change after you see the frightful foursome of themed covers for IDW Publishing's bold new holiday comics offering, "Star Trek: Holo-Ween."
Written by seasoned writer Chris Sequeira ("Justice League Adventures," "Sherlock Holmes: Dark Detective") and featuring haunting interior artwork from Eisner-nominated illustrator Joe Eisma ("Morning Glories," "Engineward"), the intrepid crew of "Star Trek: The Next Generation" encounters a monstrous force emanating from the holodeck in this superb four-issue miniseries starting Oct. 4.
Related: 'Star Trek:' History & effect on space technology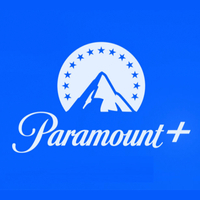 Watch Star Trek on Paramount Plus: Get a one month free trial
Get all the Star Trek content you can possibly handle with this free trial of Paramount Plus. Watch new shows like Star Trek: Strange New Worlds and all the classic Trek movies and TV shows too. Plans start from $4.99/month after the trial ends.
Here's the official synopsis:
"After enduring an anxiety-ridden passage through a solar storm, Captain Picard and the crew of the U.S.S. Enterprise take to celebrating Halloween to reset the mood. But while the Earth holiday involves sweet treats and other festivities, they soon learn that fear is in season when crew members begin to go missing one by one."
One of the atmospheric highlights of this spine-tingling series is the selection of striking covers that masterful Italian horror illustrator Francesco Francavilla has conjured up.
His signature color-saturated style has earned the acclaimed artist numerous international accolades for his work on dozens of titles over the years, including "The Black Beetle," "Batman: The Black Mirror," "Afterlife with Archie," "Star Wars Adventures: Tales From Vader's Castle," and, most recently, DC Comics' "The Joker: The Man Who Stopped Laughing."
These four Halloween-style covers by Francavilla reveal Redjac as a terrifying Jack the Ripper/Borg hybrid and monsterized versions of "The Next Generation's" crew. There's a mummified Deanna Troi, for example, a werewolf Commander Riker, Captain Jean-Luc Picard as Mr. Hyde, Worf as an amphibious Klingon Mkr'an, and Data as a stitched-up Frankenstein's monster.
Anyone for a live-action rendition based on this concept?
IDW's "Star Trek: Holo-Ween #1" emerges from the shadows on Oct. 4 and continues as a weekly series throughout the entire month.