Spaceport America for Sale? New Mexico May Be Considering It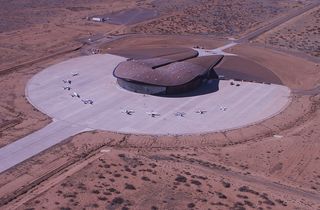 (Image credit: Spaceport America)
A lawmaker in the Land of Enchantment is disenchanted with the state's Spaceport America.
For one, the complex would be home for the commercial operations of Virgin Galactic's suborbital space tourism business. A Senate bill to sell New Mexico's Spaceport America facility moved on to the Senate Finance (SFC) with a bipartisan no-recommendation last month.
After a brief debate, the Senate Corporations and Transportation Committee (SCORC) voted to move along Senate Bill 267 (SB267), "Sale of Spaceport America," sponsored by Senator George K. Muñoz (D-4-Cibola, McKinley & San Juan). [Photo Tour of Spaceport America]
A hearing date in the SFC has not yet been scheduled. The Senate bill can be found here at:
http://www.nmlegis.gov/lcs/legislation.aspx?Chamber=S&LegType=B&LegNo=267&year=15
Empty facility
According to Senator Muñoz, among a number of complaints: "There was a lot of hoopla before that if 'we build it … they will come,' but it has been several years now and nobody's shown up yet. New Mexican taxpayers are continuing to foot the bill for a $250 million empty facility that is providing the Legislature shaky operational information at best."
In response, Christine Anderson, New Mexico Spaceport Authority's Executive Director, said: "I think some legislators are impatient to have the commercial space industry literally take off! As others have said, space is hard and taking commercial passengers to space requires a great deal of due diligence."
End game
Anderson is responsible for the development and operation of the world's first purpose-built, commercial spaceport, Spaceport America.
"In the end, the spaceport is doing fine," Anderson said, as "it generated just over $1.6 million in income last year, and everyone needs to not lose sight of the end game," she said.
"The sentiment to 'sell the spaceport' is not widely embraced," Anderson said. There were many who spoke against the bill, she said.
BTW: Check out my good friend, Bob Martin's TV report – a reporter for KRQE News 13 in Albuquerque – regarding the recent "fly-in" at Spaceport America:
Go to: http://krqe.com/2015/02/14/pilots-passengers-get-special-spaceport-tour-at-fly-in/
Also, check out the Albuquerque Journal Editorial Board's view of the topic: http://www.abqjournal.com/544492/opinion/hold-the-countdown-on-sale-of-spaceport.html
Leonard David has been reporting on the space industry for more than five decades. He is former director of research for the National Commission on Space and is co-author of Buzz Aldrin's 2013 book "Mission to Mars – My Vision for Space Exploration," published by National Geographic, with a new updated paperback version to be released in May. Follow us @Spacedotcom, Facebook and Google+.
Get the Space.com Newsletter
Breaking space news, the latest updates on rocket launches, skywatching events and more!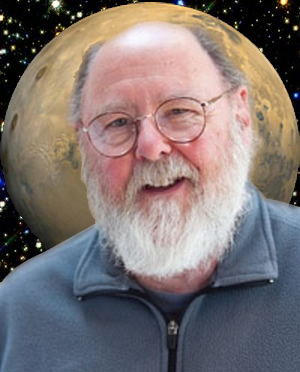 Leonard David is an award-winning space journalist who has been reporting on space activities for more than 50 years. Currently writing as Space.com's Space Insider Columnist among his other projects, Leonard has authored numerous books on space exploration, Mars missions and more, with his latest being "Moon Rush: The New Space Race" published in 2019 by National Geographic. He also wrote "Mars: Our Future on the Red Planet" released in 2016 by National Geographic. Leonard has served as a correspondent for SpaceNews, Scientific American and Aerospace America for the AIAA. He was received many awards, including the first Ordway Award for Sustained Excellence in Spaceflight History in 2015 at the AAS Wernher von Braun Memorial Symposium. You can find out Leonard's latest project at his website and on Twitter.