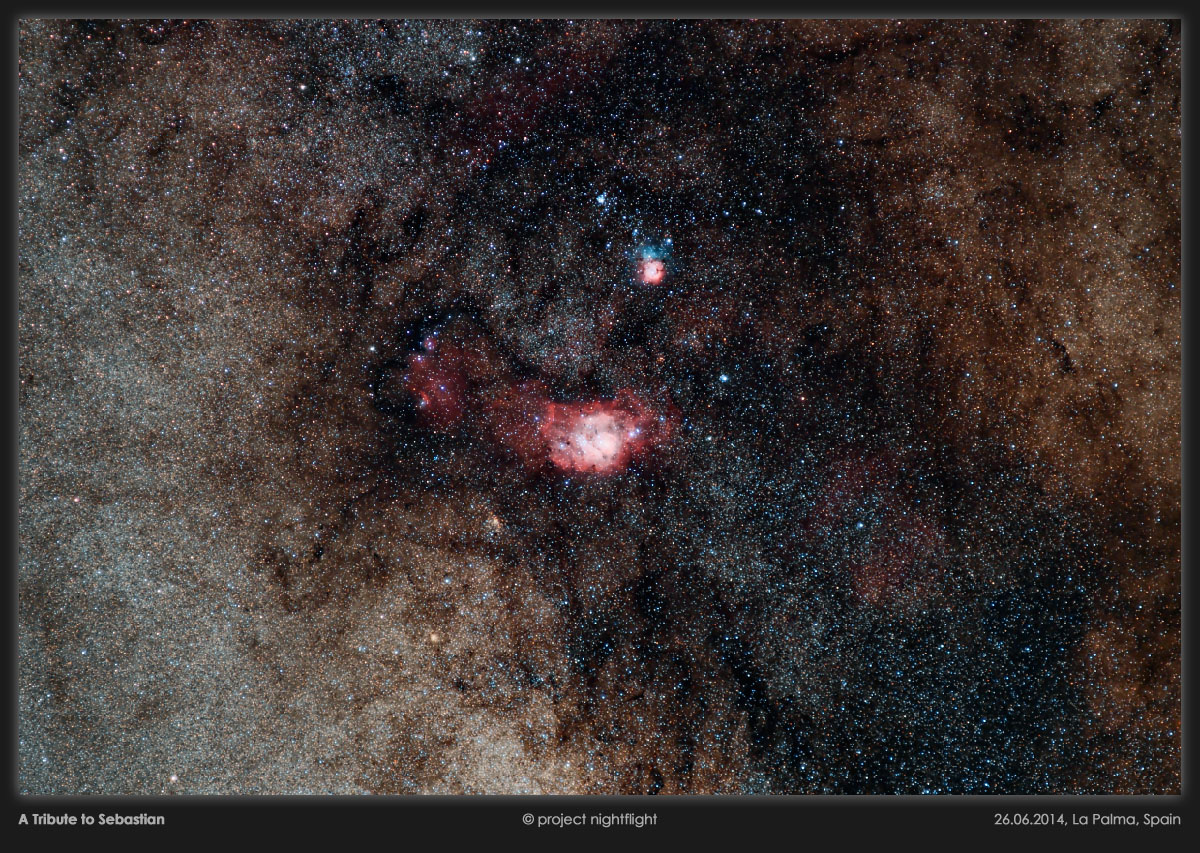 A cosmic lagoon glows within the clouds of the Milky Way in an incredible image.
The astrophotographers of project nightflight sent in this photo of the Lagoon Nebula taken on June 26, 2014, on the island of La Palma in The Canary Islands, Spain, in the north Atlantic Ocean. The location stood about 2600 feet (800 meters) above sea level on a night with an exceptionally transparent sky.
The Lagoon Nebula, also called M8 and NGC 6523, represents a huge area of star formation, lying in the constellation of Sagittarius. The photographers point out that this dense area makes a great target for amateur astronomers, providing a spectacular sight in even small binoculars. [See amazing photos of the Milky Way]
What is the coolest skywatching event to witness?
Transit of Venus

Total Solar Eclipse

A Spectacular Comet

Total Lunar Eclipse

Complete Solar System Planetary Alignment

A Dazzling Meteor Shower

Get Results

Share This
"Bright nebulae intermingle with extended star clouds, rich star clusters sparkle in between, and pitch black dark nebulae give the scene a three-dimensional appearance," the photographers told Space.com via email. "This region close to the
galactic center
has such a high dynamic range that no conventional photograph would capture all the details. Therefore we used a HDR imaging technique (high dynamic range) and digitally combined subframes of different exposure times."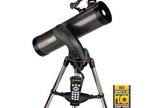 For those familiar with sky brightness, the astrophotographers say their SQM-L registered 21.4 mags per square arcsecond in the zenith.
To forestall any notion that the work of astrophotography seems like all work and no play, they write: "We dedicate this picture to our close Spanish friend Sebastian, with whom we spent endless hours on La Palma, discussing advanced astronomical imaging techniques and relaxing, having tapas."
To see more of project nightflight's work, visit www.project-nightflight.net.
Editor's Note: If you capture an amazing view of any night sky object and would like to share your images for a possible gallery or story, send images and comments to Space.com managing editor Tariq Malik at: spacephotos@space.com.
Follow us @Spacedotcom, Facebook or Google+. Original article on Space.com.