The Celestron Astro Fi 102 telescope is a seriously good telescope and it's currently over $90 off on Amazon and the lowest price we've seen in years on Amazon. It's a great pre-Black Friday deal.
Get Amazon's lowest price in years on the Celestron Astro Fi 102 (now $437.56) and beat the Black Friday rush.
In our Celestron Astro Fi 102 telescope review, we found that it is worth of a place in our best telescopes guide. It features a portable and lightweight design, making it ideal for taking with you on your stargazing trips. It's also reasonably priced, even more so with this deal, and it's a good choice for beginners. It's also worth remembering that Black Friday is here on November 24 and if you want to beat the crowds for telescope deals, this could be what you're looking for.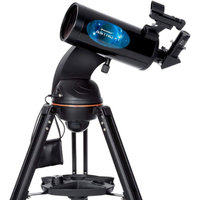 Celestron Astro Fi 102 Telescope: Was $529.95 Now $437.56 on Amazon.
Save over $90 on an excellent telescope that we rate as one of the best out there. It features a 102mm aperture, a 1325mm focal length, a Maksutov-Cassegrain optical design, smartphone-controlled and it comes with two eyepieces and a finder scope.
Note: This is the lowest price we've seen in years on Amazon.
We rated this as the best telescope for portability on the market because it's lightweight and a compact form factor thanks to the catadioptric telescope design. The tripod is also adjustable which means you don't have to empty the trunk of your car before loading up. It's also a telescope that's best suited for planetary and lunar observations but the finder scope also helps with locating stars.
The use of Wi-Fi with this telescope is reliable and the Sky Portal app is easy to use, making full use of this telescope seamless. For that reason, it also features in our guide for best telescopes for beginners. It ranks as the best computerized model for new starters. It's worth noting that despite all the positives this telescope offers (and we do rate it highly), the plastic casing makes us question if it could survive a heavy knock or substantial shower. While the optics are good, they're not mind-blowing, but you also have to remember the price point.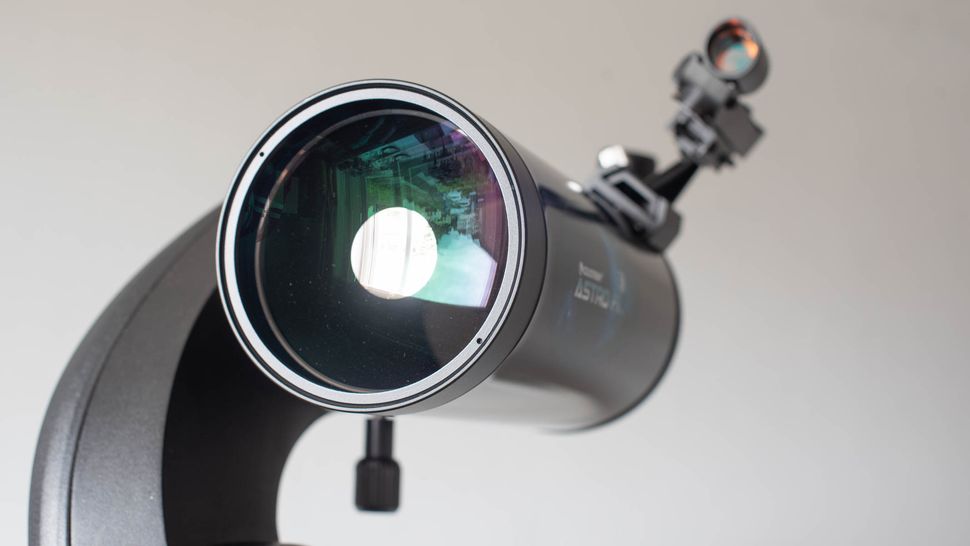 Key specs: 102mm aperture, 1325mm focal length, Maksutov-Cassegrain optical design, integrated app and smartphone use, adjustable tripod, finderscope, two eyepieces (25mm and 10mm) and star diagonal.
Buy if: you want a telescope to take with you on the move, you're a novice astronomer or you just want to beat the Black Friday rush.
Don't buy if: your budget extends past this and you want something that's more sturdily built, with better optics or you don't want the use of technology or you're waiting for the Black Friday sales.
Alternative models: if the Celestron Astro Fi 102 isn't quite right for you then we would recommend either the Celestron NexStar 4SE as it's the best Maksutov-Cassegrain and it comes in at a slightly higher price point. We also recommend the Celestron Inspire 100AZ as it's the best budget option out there.