This is far from the first replica of Darth Vader's weapon, nor will it be the last. But right now, it's arguably the best. The Darth Vader Force FX Elite Lightsaber impresses thanks to being a fantastic recreation and packing in some truly brilliant special effects.
Pros
+

Looks incredible

+

Best-in-class effects

+

Great on display or in use

+

New duel effect is excellent
Cons
-

You can hit the effects button by accident too easily

-

The screw system for adding the blade could scratch the paintwork
It'd be hard to find a more well-known weapon in cinema than the laser swords of Star Wars, and The Black Series Darth Vader Force FX Elite Lightsaber recreates one of the most iconic versions. However, this isn't just a glorified paper-weight that'll sit on your shelf looking pretty. It's got some of the most advanced effects on the market, too.
Yes, this gives it a hefty price that's enough to make you wince at first blush. But when you compare it to the competition, it becomes clear that The Black Series is at the top of the pyramid in terms of quality… and as it happens, the Darth Vader Force FX Elite Lightsaber beats them all. So far as I'm concerned, it's comfortably one of the best lightsabers out there.
Darth Vader Force FX Elite Lightsaber: Design & assembly
Although it's easy to mistake the Darth Vader Force FX Elite Lightsaber for a toy (well, unless you glance at that price), looks can be deceiving. Anyone trying to duel with this thing will get a rude awakening as soon as they cross swords with anyone, or anything, else - the blade will almost certainly shatter upon impact.
You see, this is designed as a 1:1 replica of Vader's weapon as it appears in the Obi-Wan Disney Plus series. Besides being a highly detailed display item you can proudly have on your shelf, that means it's tricked out with very fancy lighting effects that put most other sabers to shame.
While you'd think this means it requires assembly, you'd be wrong. Unlike cheaper gear such as the Encalife Lightsabers, you don't need to put anything together or charge it - just unscrew the bottom, whack in some AA batteries, add the blade, and away you go.
Well, mostly. To fit the LED blade, you will have to unscrew an inner silver disc with the (rather clever) plastic doo-dad included in the box. It's a matter of seconds, though, so won't be much of a bother.
Darth Vader Force FX Elite Lightsaber: Features & performance
According to developer Hasbro, the Darth Vader Force FX Elite Lightsaber is its most advanced replica yet - and to be honest, one look at the spec-sheet reinforces that idea. Along with the usual light and sound you'd expect from a collectible like this, you're getting a more progressive ignition as per the films, a 'blaster deflection' mode where small spots light up along the blade as if you're swatting away laser bolts, battle clash when you hit something or move the blade suddenly, and 'wall-cutting' where the tip burns white and red as if you're melting your way through a spaceship bulkhead.
As per the Obi-Wan Kenobi Force FX Elite Lightsaber, you're also getting a brand new setting to play with here - the 'duel' effect. This lights up the center of the blade as if you're in a deadly bind with a foe, so it's perfect for cosplay photoshoots or if you stumble upon a foolish Jedi at some con.
This effect (and practically all of them other than simple clashes) are activated by hitting a cleverly-hidden button at the back of the hilt. Along with being very tricky to see at a distance, it's also perfectly placed for you to hit subtly; you don't have to mess about in settings like you would on the competition. Simply tap for blaster deflection, hold with the blade upright for duel, or hold with the tip facing downward for wall-cutting. It's easy and effective.
Almost too effective, actually. Because of where the button is positioned, and because of how awkward these original sabers can be to hold (what with them being constructed from odds and ends), it's all too easy to hit it by accident. Particularly if you're wearing chunky Vader gloves.
However, this is easy to forgive when you realize how good everything else here is. The sound effects are more in sync with your movements unlike older models (or Legacy sabers), and it looks incredible on the shelf or in use. There's even a bonus kyber crystal you can add into the hilt or keep on display, which is a neat extra I don't think we've seen in other Force FX Elite replicas.
It doesn't need a lot of faffing to add the blade, either. Unlike so many models where the display emitter needs to be swapped out, all you need to do here is unscrew the silver disc I mentioned earlier, take out the kyber crystal module, and slot in the LED blade. It's really easy and looks just like the prop would on-set, which is rare for replicas such as this.
Darth Vader Force FX Elite Lightsaber: Battery life
The Darth Vader Force FX Elite Lightsaber is powered by three AA batteries inserted in the hilt. And while I haven't been breaking it out on a daily basis, these seem to be enough to keep it all going for weeks.
It's a good idea to have some on standby, but the long and short is that you won't be blazing through batteries quicker than you'd like.
Darth Vader Force FX Elite Lightsaber: Price
If the Vader Force FX Elite saber has a real downside, it's the cost. This is an expensive piece of kit, and there are numerous competitors that offer something similar for less. However, and even though I'd argue you're better off grabbing something like the Legacy version on ShopDisney if you just want a collectible for your shelf, none of them are able to do what this can in terms of effects. It's lightyears ahead in that regard, so if you want the ultimate replica that can do it all, this is the one.
Should you buy the Darth Vader Force FX Elite Lightsaber?
So far as I'm concerned, the Darth Vader Force FX Elite Lightsaber is pretty close to perfect. I have very few criticisms that can bring it down, and have no trouble recommending it to anyone who loves Star Wars - particularly if you see it on offer at hobby retailers like Zavvi.
If this lightsaber isn't for you?
Want a saber you can just swing around, or to use in actual sparring? You're better off trying something like the Sabers Pro equivalent. It still looks great but can cope with full contact, whereas this model definitely won't.
As for anyone wanting a cheaper option they can display (perhaps you aren't fussed about all those bells and whistles, which is fair enough), check out the official Legacy option from ShopDisney. It's just as detailed, but because it lacks that all-singing, all-dancing LED blade, you save some money along the way.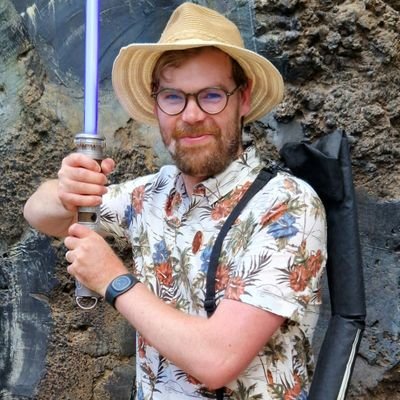 Benjamin is the Tabletop & Merch Editor for GamesRadar+ who occasionally moonlights here on all things Star Wars and sci-fi.