Photos: Stunning Night Sky Stargazing Images of August 2013
Southern Delta Aquariid Meteors Over Rochester
Astrophotographer Chris Pruzenski sent in a layered time-lapse photo of two Southern Delta Aquariid meteors. The photo was taken from the overlook in Harriet Hollister Spencer Recreation Park (Canadice, NY), on July 30, 2013.
2013 Perseid Meteors Over Pennsylvania
Astrophotographer Michael Kelso sent in a photo of two Perseid meteors taken over Schellsburg, Pennsylvania on August 6, 2013.
Hazy Gibbous Moon Over Canada
Avid night sky photographer John Chumack took this stunning image of a hazy waning gibbous moon rising over Rice Lake, Ontario, Canada on June 26, 2013. The shot was taken with a Canon Rebel Xsi at Prime Focus of Celestron's 70mm Travel Scope Refractor (400mm FL) mounted on a tripod, 1/2 second exposure, ISO 400. Image posted Aug. 9. [Read the Full Story]
Milky Way Panoramic Image Over White Mountains
The Milky Way glows over the White Mountains of New Hampshire in this image. Christopher Georgia took this 15-shot panoramic image north of Franconia Notch State Park, N.H. on July 13. He used a Nikon D3s camera, Nikon 14-24mm lens at 15mm, exposure 22 seconds x 15, f/2.8 and ISO 2500, to capture the photo. Image posted Aug. 6. [Read the Full Story]
Nebulae in Cygnus
Astrophotographer André van der Hoeven took this photo northern constellation Cygnus from his backyard observatory in the Netherlands. Barnard 344, pictured toward the bottom of the image, is a dark nebula located near the star Sadr in the Gamma Cygni Nebula. Emission nebula LBN234 can be seen in the upper, middle section of the photo. Also reflection nebula VanDenBergh 130 can be spotted in this photo, released to SPACE.com on July 26. Image posted Aug. 6. [Read the Full Story]
Cygnus Wall NCG 7000
Andre van der Hoeven took this image of the Cygnus Wall from his backyard in the Netherlands. He used a TEC-140 telescope, QSI-583 camera and a NEQ-6 mount to capture the image. The photo was released to SPACE.com July 16, 2013 and posted on Aug. 9. [Read the Full Story]
Kast's First Aurora of the Season
Astrophotographer Thomas Kast sent in his first photo of an auroral display this season, taken in Nallikari Beach, Oulo, Finland on Aug. 22, 2013.
Aurora 'Beach Party' in Finland
Astrophotographer Thomas Kast sent in a photo of an auroral display taken in Oulunsalo, Finland on Aug. 23, 2013, which he dubbed an "aurora beach party."
Get the Space.com Newsletter
Breaking space news, the latest updates on rocket launches, skywatching events and more!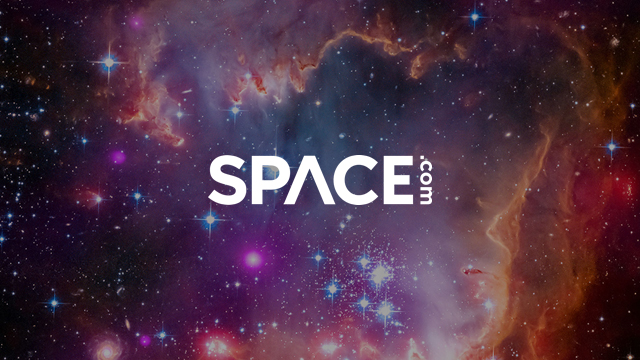 Space.com is the premier source of space exploration, innovation and astronomy news, chronicling (and celebrating) humanity's ongoing expansion across the final frontier. Originally founded in 1999, Space.com is, and always has been, the passion of writers and editors who are space fans and also trained journalists. Our current news team consists of Editor-in-Chief Tariq Malik; Editor Hanneke Weitering, Senior Space Writer Mike Wall; Senior Writer Meghan Bartels; Senior Writer Chelsea Gohd, Senior Writer Tereza Pultarova and Staff Writer Alexander Cox, focusing on e-commerce. Senior Producer Steve Spaleta oversees our space videos, with Diana Whitcroft as our Social Media Editor.