Photos: Air Force's 2nd Secretive X-37B Space Plane Flight
X-37B in Space
The U.S. Air Force's X-37B (shown here in an illustration) is an unpiloted military space plane capable of long-duration flights in Earth orbit. The robotic spacecraft has a solar array for power and a payload bay the size of a pickup truck bed.
It's An Orange-y Sky
Early artist concept of the X-37 advanced technology flight demonstrator re-entering Earth's atmosphere. The X-37 was billed by NASA as a testbed for dozens of advanced structural, propulsion and operational technologies that could dramatically lower the
Weather Delay
An Atlas 5 rocket holding a U.S. Air Force X-37B space plane in its nose cone sits on the launch pad in Floriday on Friday, March 4, 2011. Bad weather delayed the launch, with another attempt coming March 5.
X-37B: Let's Work
This NASA Marshall Space Flight Center image shows on-orbit functions for the reusable X-37B space plane, now under the wing of the U.S. Air Force.
Robotic Space Plane Rises Again
A United Launch Alliance Atlas 5 rocket carrying the Air Force's second X-37B robot space plane, the Orbital Test Vehicle 2 (OTV-2), launches from its Space Launch Complex-41 at Florida's Cape Canaveral Air Force Station on March 5, 2011 at 5:46 p.m. EST.
Mystery Mission Begins for OTV-2
The Air Force's second X-37B robot space plane blasts off from Cape Canaveral Air Force Station in Florida on March 5, 2011 to begin its secret Orbital Test Vehicle 2 mission.
Do I Have to Draw a Diagram?
This exploded view details the components of the Atlas V 501 vehcle. The configuration consists of a single Atlas V booster stage and the Centaur upper stage, with the OTV mission encapsulated within the payload fairing.
All Stacked Up
The U.S. Air Force's X-37B space plane prototype, called the Orbital Test Vehicle 1, is primed for its debut launch into space in April 2010.
Home Again
Despite its robotic nature, the X-37B space plane received a warm welcome from Air Force crews at Vandenberg. Here, the vehicle appears to be undergoing safing procedures after landing on Dec. 3 at 1:16 a.m. PST (0916 GMT). Significant weathering, or discoloration, can be seen on the spacecraft's upper thermal blanket insulation.
X-37B Transferring Cargo at the ISS
This series of illustrations depicts the sequence of events for a potential X-37B space plane delivery flight to the International Space Station. The Boeing-built X-37B is a robotic space plane currently flying classified missions for the U.S. Air Force.
Get the Space.com Newsletter
Breaking space news, the latest updates on rocket launches, skywatching events and more!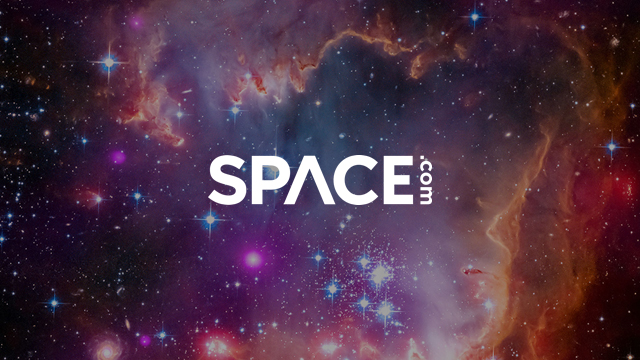 Space.com is the premier source of space exploration, innovation and astronomy news, chronicling (and celebrating) humanity's ongoing expansion across the final frontier. Originally founded in 1999, Space.com is, and always has been, the passion of writers and editors who are space fans and also trained journalists. Our current news team consists of Editor-in-Chief Tariq Malik; Editor Hanneke Weitering, Senior Space Writer Mike Wall; Senior Writer Meghan Bartels; Senior Writer Chelsea Gohd, Senior Writer Tereza Pultarova and Staff Writer Alexander Cox, focusing on e-commerce. Senior Producer Steve Spaleta oversees our space videos, with Diana Whitcroft as our Social Media Editor.