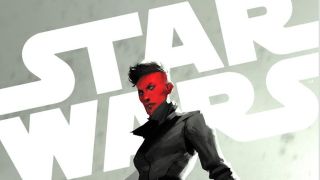 (Image credit: Random House Worlds)
If only you knew the power of the dark side...
Those relentless Imperial assassins known as the Inquisitors are a nasty bunch of mercenaries notorious for their extreme methods and singular mindset. Now a new "Star Wars" novel from New York Times bestselling author Delilah S. Dawson titled "Inquisitor: Rise of the Red Blade" explores this sect of bounty hunters out to enforce the Empire's directive to exterminate the Jedi Knights from a galaxy far, far away.
Dawson is no stranger to the "Star Wars" universe, having penned the excellent adult novels "Star Wars: Phasma" and "Star Wars Galaxy's Edge: Black Spire." This newest original "Star Wars" book released by Random House Worlds on July 18, 2023 follows the life of a female padawan named Iskat Akaris, who spends time studying the secret ways of the Force to become a Jedi, then embraces the declaration of Order 66, and ultimately decides to enlist as an official Inquisitor.
Related: Best Star Wars books 2023: Novels, art books, graphic novels & more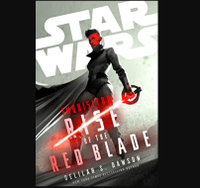 Star Wars: Inquisitor: Rise of the Red Blade: $20.99 at Amazon
A young Jedi chooses the Dark Path and becomes an Inquisitor, a Sith tasked with hunting down the remaining Jedi in "Star Wars: Inquisitor: Rise of the Red Blade," a new novel from bestselling author Delilah S. Dawson.
Here's the official synopsis:
"Padawan Iskat Akaris has dedicated her life to traveling the galaxy alongside her master, learning the ways of the Force to become a good Jedi. Despite Iskat's dedication, peace and control have remained elusive, and with each setback, she feels her fellow Jedi grow more distrustful of her. Already uncertain about her future in the Jedi Order, Iskat faces tragedy when her master is killed and the Clone Wars engulf the galaxy in chaos.
"Now a general on the front lines contributing to that chaos, she is often reminded: Trust in your training. Trust in the wisdom of the Council. Trust in the Force. Yet as the shadows of doubt take hold, Iskat begins to ask questions that no Jedi is supposed to ask: Questions about her own unknown past. Questions the Jedi Masters would consider dangerous.
"As the years pass and the war endures, Iskat's faith in the Jedi wanes. If they would grant her more freedom, she is certain she could do more to protect the galaxy. If they would trust her with more knowledge, she could finally cast aside the shadows that have begun to consume her. When the Jedi Order finally falls, Iskat seizes the chance to forge a path of her own. She embraces the salvation of Order 66. As an Inquisitor, Iskat finds the freedom she has always craved: To question, to want. And with each strike of her red blade, Iskat moves closer to claiming her new destiny in the Force — whatever the cost."
Space.com: Can you take us on a speedrun of "Rise of the Red Blade," what attracted you to this story, and where it fits in the "Star Wars" timeline?
Delilah Dawson: The core idea of "Rise of the Red Blade" is this: what does it take to turn an earnest, good-hearted Jedi to the dark side? We began with a character from the 2017 Darth Vader comics by Charles Soule and reverse engineered a backstory that would follow Iskat Akaris from her days as a padawan learner, through a tumultuous knighting ceremony, directly into the chaotic crucible of the Clone Wars, to Order 66, and beyond. I wanted to show a deeply personal perspective we haven't yet seen of a young Jedi navigating these huge events in galactic history as she discovers her own unique way of connecting with the Force ... and ultimately chooses a darker path.
Space.com: What elements of the Inquisitors' world were you able to expand?
Dawson: Although we've seen Inquisitors in shows like "The Clone Wars," "Rebels," and "Obi-Wan Kenobi," we've never really witnessed the Emperor's Jedi hunters in their day-to-day life at the Inquisitorial headquarters. Through Iskat, I was able to follow the journey of an Inquisitor who didn't require torture, mind control, or heavy Force manipulation to accept her red blade, a former Jedi who is awake and aware through every step of the process. Readers will see what happens to Iskat between Order 66 and the early days of the Inquisitorius, get a tour of the headquarters on Coruscant, witness the infighting that allows the Inquisitors to hone their skills, and find out why the Seventh Sister uses seeker droids.
Space.com: How was the process of writing this Star Wars novel different from your previous releases like "Phasma" and "Galaxy's Edge: Black Spire?"
Dawson: Timelines. Since "Rise of the Red Blade" takes place during the Clone Wars, we have an impressive timeline of events occurring to known characters throughout the galaxy. I had one scene with a certain Jedi master in it, for example, and luckily someone caught the fact that that particular Master had died, according to canon.
I'm grateful we have Kristin Baver's "Timelines" book, Wookiepedia's vast collected knowledge, and the wisdom of the Lucasfilm Story Group to help keep everything as accurate as possible. With "Phasma," everything that occurred as part of her backstory was wide open, taking place on a new planet that no one else knew about, so I had a lot more freedom. And with "Galaxy's Edge: Black Spire," I was working from a large PDF of all existent theme park lore, which meant I had to be accurate about an actual, existing place that readers could visit. All three books are very different, but they are tied together by powerful women who never give up.
Space.com: What appeals most to you about Iskat Akaris and how do you hope fans respond to her space opera exploits?
Dawson: Iskat's story is a very personal one for me. We determined early on that one of the first cracks in her soul is caused by a feeling of otherness among the Jedi, that Iskat feels alone and strange and unconnected to those around her and to the Force. That's how I felt when I was younger: Like I was an alien who didn't know how to fit in, while everyone else seemed to just naturally understand how to act, how to dress, how to make friends. Iskat's transformation truly begins when she discovers a special skill that makes her feel alive and connected for the first time, and that's how writing made me feel, back when I wrote my first book at age 31.
I hope readers who have had a similar experience will connect with Iskat's journey, and that they'll realize they were never broken; we are all, as Yoda says, luminous beings. Of course, that doesn't mean we need to be violent, like Iskat ... but everyone deserves to find what makes them feel more alive and do more of it.
"Star Wars: Inquisitor: Rise of the Red Blade" is available now.
Get the Space.com Newsletter
Breaking space news, the latest updates on rocket launches, skywatching events and more!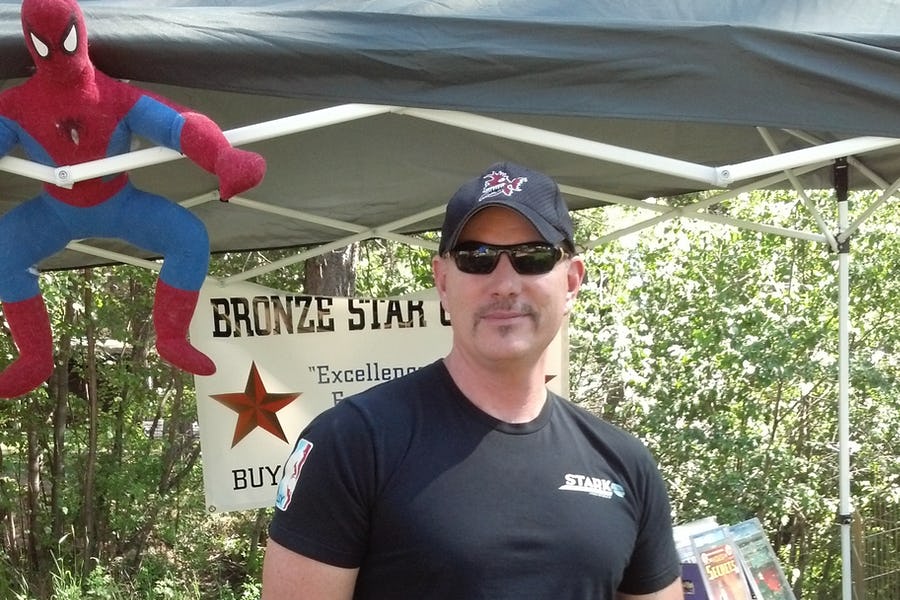 Jeff Spry is an award-winning screenwriter and veteran freelance journalist covering TV, movies, video games, books, and comics. His work has appeared at SYFY Wire, Inverse, Collider, Bleeding Cool and elsewhere. Jeff lives in beautiful Bend, Oregon amid the ponderosa pines, classic muscle cars, a crypt of collector horror comics, and two loyal English Setters.