IDW Publishing's "Star Trek: Day of Blood" might have just wrapped up its acclaimed crossover event in "Star Trek #12" this week, but a new prequel one-shot also just dropped on Wednesday (Sept. 27).
The prequel exposes exactly what Shaxs' earlier involvement was in the clash against the power-hungry Emperor Kahless II and his Red Path Klingons before signing aboard the USS Cerritos in "Star Trek: Lower Decks."
As avid fans know, Shaxs is the former Bajoran Resistance fighter and current chief of security for the Cerritos in that popular animated "Star Trek" series now airing its hilarious fourth season on Paramount+.
Here we're offered a taste of the character's fearsome warrior past as it concerns a conflict of epic proportions and monumental consequences to turn the galactic tide of interstellar fascism and its chaos-seeking death cult.
Related: God killers target Sisko and Worf in IDW's 'Star Trek: Day of Blood' story arc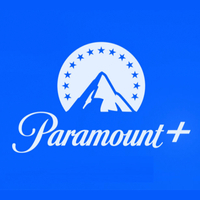 Watch Star Trek: Lower Decks on Paramount Plus: Get a one month free trial
Get all the Star Trek content you can possibly handle with this free trial of Paramount Plus. Watch new shows like Star Trek: Strange New Worlds and all the classic Trek movies and TV shows too. Plans start from $4.99/month after the trial ends.
Check out the official synopsis:
"You've seen Captains Benjamin Sisko and Worf with their crews of the USS Theseus and USS Defiant stop the fascist, god-killing clone Kahless II from declaring war on non-followers across the galaxy in a brutal battle on Qo'noS. But you haven't seen it from the eyes of the man, the myth, the legend, Lieutenant Junior Grade Shaxs!
"From the writer behind the best-selling 'Lower Decks' comics series, Ryan North, with esteemed artist Derek Charm ('Jughead,' Marvel's 'The Unbeatable Squirrel Girl'), comes a 30-page standalone tie-in to the 'Star Trek: Day of Blood' crossover event ('Star Trek FCBD 2023,' 'Day of Blood #1,' 'Star Trek #11-12,' and 'Defiant #6-7') detailing the Bajoran's beast-mode brawl and showcasing all the behind-the-scenes Klingon-zealot butt-kicking in full animated glory!"
As the mad Klingon tyrant ramps up his homicidal campaign to exterminate all the god-like entities in the "Star Trek" universe, he becomes obsessed with hunting down a sacred Bajoran weapon called the Orb of Destruction. Shaxs is called upon by Captain Sisko to enlist on the USS Theseus due to his expertise in rare Bajoran artifacts and aids the dauntless crew in defeating Kahless.
With a vibrant variant cover courtesy of "Lower Decks" animator Robby Cook, "Star Trek: Day of Blood - Shaxs' Best Day #1" was released on Sept. 27.