Lower Decks! Lower Decks!
Riding high on its portal-hopping crossover experiment with "Star Trek: Strange New Worlds" last month titled "Those Old Scientists," where we saw voice actors Jack Quaid and Tawny Newsome in the live-action roles of Boimler and Mariner, "Star Trek: Lower Decks" is poised to warp into its fourth season beginning on Sept. 7, 2023 with a double episode debut exclusively on Paramount+.
"Lower Decks" follows the zany misadventures of the U.S.S. Cerritos and its junior crew members as they traverse the Milky Way in the 24th century. It first hit the streaming universe in 2020 from creator Mike McMahan as a comedic component of executive producer Alex Kurtzman's expanded "Star Trek" programming for the Paramount+ platform, and its popularity has grown exponentially since then.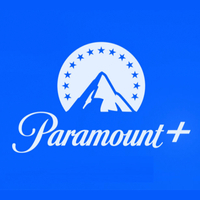 Watch Star Trek: Lower Decks on Paramount Plus: Get a one month free trial
Get all the Star Trek content you can possibly handle with this free trial of Paramount Plus. Watch new shows like Star Trek: Strange New Worlds and all the classic Trek movies and TV shows too. Plans start from $4.99/month after the trial ends.
Here's the official Season 4 synopsis:
"Created by Emmy Award winner Mike McMahan ('Rick and Morty,' 'Solar Opposites'), in Season 4 of 'Star Trek: Lower Decks,' an unknown force is destroying starships and threatening galactic peace. Luckily, the crew of the U.S.S. Cerritos isn't important enough for stuff like that! Instead, Ensigns Mariner, Boimler, Tendi, Rutherford and Provisional Ensign T'Lyn are keeping up with their Starfleet duties, avoiding malevolent computers and getting stuck in a couple caves – all while encountering new and classic aliens along the way."
"Lower Decks'" U.S.S. Cerritos support staff includes Ensign Beckett Mariner (Tawny Newsome), Ensign Brad Boimler (Jack Quaid), Ensign Tendi (Noël Wells), and Ensign Rutherford (Eugene Corder). Rounding out the cast is the bridge crew that's comprised of Captain Carol Freeman (Dawnn Lewis), Commander Jack Ransom (Jerry O'Connell), Lieutenant Shaxs (Fred Tatasciore), and Doctor T'Ana (Gillian Vigman).
Animated by the talented folks at Titmouse, "Star Trek: Lower Decks" Season 4 is produced by CBS' Eye Animation Productions, Secret Hideout, and Roddenberry Entertainment. Secret Hideout's Alex Kurtzman, Roddenberry Entertainment's Rod Roddenberry and Trevor Roth, and Katie Krentz (219 Productions) act as executive producers in collaboration with showrunner Mike McMahan.
"Star Trek: Lower Decks" Season 4 lands on Sept. 7 on Paramount+ with the first two of ten planned episodes, "Twovix" and "I Have No Bones, Yet I Must Flee."