When episode 7 of "Star Trek: Strange New Worlds" season 2 dropped onto Paramount Plus a few days early for San Diego Comic-Con last month, it treated fans with that highly-anticipated live-action crossover with the animated series "Star Trek: Lower Decks."
The trippy storyline of the "Those Old Scientists" episode, directed by "Star Trek" royalty Jonathan Frakes from a fun script by Kathryn Lyn & Bill Wolkoff, includes a time portal incident that sends "Lower Decks" Ensigns Beckett Mariner and Bradward Boimler tumbling back in time 120 years, where Captain Pike and his 23rd century Enterprise crew need to return them to their existence before they change the timeline.
Related: Jonathan Frakes talks "Strange New Worlds/Lower Decks" crossover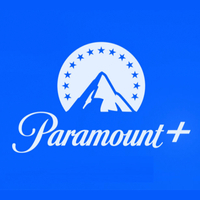 Watch Star Trek: Strange New Worlds on Paramount Plus: Get a one month free trial
Get all the Star Trek content you can possibly handle with this free trial of Paramount Plus. Watch new shows like Star Trek: Strange New Worlds and all the classic Trek movies and TV shows too. Plans start from $4.99/month after the trial ends.
Voice actors Tawny Newsome (Mariner) and Jack Quaid (Boimler) portray their same animated characters in the live-action world with particular gusto, manic enthusiasm, and rapid-fire comedic timing that, as Ethan Peck's Spock admits in the episode, "Indeed, it is exhausting."
Paramount Plus has just released this new six-minute featurette that details the execution of the pioneering crossover using interviews with the cast and creators of "Star Trek: Strange New Worlds" and "Star Trek: Lower Decks" to explain just how they pulled off this historic episode.
Join Anson Mount, Jack Quaid, Tawny Newsome, Ethan Peck, Christina Chong, Celia Rose Gooding, and the rest of the cast along with Jonathan Frakes and "Star Trek: Lower Decks" showrunner Mike McMahan as they delve into the filmmaking magic.
"It sort of came about organically," says McMahan in the new making-of video. "Everybody at 'Strange New Worlds' is a huge fan of 'Lower Decks.' They came to me and they said would this be something you're into? And I was like, 'Of course.' Because everybody that we cast on 'Lower Decks' happens to kind of look like their characters, and it's something that the internet is constantly telling us.
"There were so many conversations leading to the details of this episode. What shade could Jack's purple hair be from Boimler? We really wanted them to feel like they're animated characters. When you have both of them onscreen at the same time it just makes you smile. I was like, 'Never let this end.' I love how funny they are but how Starfleet they are at the same time."
"Star Trek: Strange New Worlds" Season 2 streams exclusively on Paramount Plus with fresh episodes airing each Thursday.