Warning: Spoilers ahead for "Strange New Worlds" Season 2, episode 7
San Diego Comic-Con (SDCC) may have suffered a little bit this year, mostly from factors way beyond its control, but at least Paramount put on a half-decent show, with a whole heap of announcements ... and even a surprise showing of episode 7 of the second season of "Strange New Worlds." And while that might not sound like much, this was The One Everyone Was Waiting For — the much anticipated crossover with "The Lower Decks."
This on its own isn't all that unusual, as studios often give convention crowds, especially SDCC, exclusives as a way of saying thanks — but that's the thing, they're exclusives. Paramount actually simultaneously dropped the episode on its streaming channel, so everyone could watch it, which means we've had three episodes in the space of just seven days.
And boy, oh boy, this one is really all about fan service, so no doubt it sent fans in Hall H into a Beatlemania-style screaming frenzy. The single biggest question when word first dropped about this crossover was, how the blazes is this going to work? And the answer, of course, is with a portal. Always the portal. Anything is possible with a portal.
Related: Star Trek streaming guide: Where to watch the Star Trek movies and TV shows online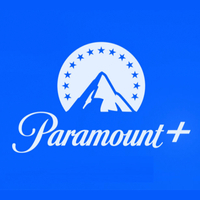 Watch Star Trek: Strange New Worlds on Paramount Plus: Get a one month free trial
Get all the Star Trek content you can possibly handle with this free trial of Paramount Plus. Watch new shows like Star Trek: Strange New Worlds and all the classic Trek movies and TV shows too. Plans start from $4.99/month after the trial ends.
During last year's Star Trek Day event in Los Angeles, creator of Star Trek: Lower Decks" Mike McMahan remarked on how he thought it was a shame that news had already broken of the planned crossover event, adding that he would've much preferred it if, immediately after the normal "live action" opening credits, the show cut straight to the opening scene but with the animated characters from "Lower Decks."
For starters, there's absolutely no way on Earth that secret could've been contained until the time of airing. It's a scientific impossibility. A zero percent chance. Statistically speaking, there's a higher probability of entering the Neutral Zone during the Starfleet Academy Kobayashi Maru test and having the crew of the attacking Klingon battlecruiser beam over for tea and bakewell tart.
Which is a pity. Because this episode is, to all intents and purposes, is tailor-made for the super-nerd end of the fanbase spectrum. It is, actually, arguably, the perfect episode to show to a capacity crowd of 6,700 drooling "Star Trek" devotees gathered in the legendary Hall H at San Diego's waterfront Convention Center.
However, this fun installment of "Star Trek: Strange New Worlds" is basically an episode of "Star Trek: Lower Decks," so you'd better enjoy the "Archer"-esque bombardment on the senses, the constant shouting and the excessive referencing to all things past Trek, otherwise you might not enjoy this. And that's not in any way shape or form to say that we don't like "Lower Decks," quite the contrary, we love it ... but it's very much like a sugar crash.
The humor is more or less all based on meta observations of the two quite different sub-genres. "Have you noticed how slow everybody talks? Yeah, and quietly" and My eyes feel huge. Do my eyes look huge?" and so on. It's well observed, well-written and most importantly, fun. In fact, the episode title, "Those Old Scientists" is a play on the acronym TOS, which also stands for "The Original Series." There are, naturally, hundreds of other subtle in-jokes, references, nods, homages and Easter eggs.
Which is great, it's always nice to see when a show doesn't take itself too seriously, but in all honesty, season two of "Strange New Worlds" feels like it should all have been folded into the first season. Because, so far, there hasn't been an even distribution of action, adventure, drama and space battles — of which there were plenty in the first season, with just the episode "The Elysian Kingdom" (S01, E08) representing the return to trademark Trek tomfoolery. And this is the problem with a 10-episode long season, compared to, as we've mentioned before, say 20-odd episodes that we used to enjoy not that long ago.
In other news, "Star Trek: Prodigy" writer and producer Aaron J. Waltke announced on Twitter this week that all 20 episodes of season one "are available again digitally on Amazon, Apple, Google, etc." He also said, "And I can OFFICIALLY confirm the BluRay for episodes 11-20 is coming September 26th loaded with extras!"
According to StarTrek.com, the two-disc set includes three new in-depth featurettes with more than 45 minutes of content revealing how "Star Trek" heritage shapes Prodigy's characters, story and settings. It will include a review of the second half of the season with the director, producers and cast, together with a look at creating the different worlds of "Prodigy" and how the design, music, writing and show elements come together to create environments essential to the story. And finally, a look at the evolution of ship design in "Star Trek" and how its rich heritage influences the design of the USS Protostar and the Borg ship
"Strange New Worlds" and every episode of nearly every "Star Trek" show currently airing streams exclusively on Paramount Plus in the US. Internationally, the shows are available on Paramount Plus in Australia, Latin America, the UK and South Korea, as well as on Pluto TV in Austria, France, Germany, Italy, Spain and Switzerland on the Pluto TV Sci-Fi channel. They also stream exclusively on Paramount Plus in Italy, France, Germany, Switzerland and Austria. In Canada, they air on Bell Media's CTV Sci-Fi Channel and stream on Crave.