Warning: Spoilers ahead for "Strange New Worlds" Season 2, episode 5
Good grief, we're at the half-way point already of the second season and ... yet another reminder that within our lifetimes we used to get entire seasons of sci-fi that were 20 plus episode long. Consequently, it's a little bit harder to gauge where we are. Every episode, including this one have been solid, well-written, exceptionally well acted and thoroughly entertaining. But, you know, not long after horse-drawn carriage were replaced by cars and we had 22 episodes per season of "Stargate: Atlantis" or "Battlestar Galactica" for example, the mid-season build up was something to behold.
But after just five episodes, here we are and it's been a slow-yet-steady build up so far. Each installment has addressed a longer-running plot strand and it's all worked out quite well. However, we just can't help but feel there's an episode in there, somewhere, that's going to blow our collective socks off. And we're growing impatient.
This fifth installment, entitled "Charades" also gives us the fifth different director, following Chris Fisher, Valerie Weiss, Amanda Row and Eduardo Sánchez respectively. Clearly, Jordan Canning — the director of this episode — has worked closely with editor Dana Gasparine and given us some very effective and stylish cuts, almost certainly influenced by the genius of Vince Gilligan. Even Alex Kurtzman can't resist doing it a little bit and if you cast your mind back to the Season 2 premiere of "Discovery" you'll see the evidence.
Related: Star Trek streaming guide: Where to watch the Star Trek movies and TV shows online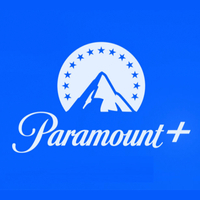 Watch Star Trek: Strange New Worlds on Paramount Plus: Get a one month free trial
Get all the Star Trek content you can possibly handle with this free trial of Paramount Plus. Watch new shows like Star Trek: Strange New Worlds and all the classic Trek movies and TV shows too. Plans start from $4.99/month after the trial ends.
What's interesting though, is that perhaps the production psychology is slightly different to other "Trek" shows — specifically "Picard" and "Discovery" — where each guest director seems to get a two-episode package. And weirdly, while the dramatic difference in style is infinitely more evident throughout those two, lessor-standard shows, bizarrely, with the exception of this installment, no real, discernible difference in direction style has been particularly visible in "Strange New Worlds" so far.
Consequently, it makes the show flow much more seamlessly and as such, makes it so significantly more enjoyable. But in a very subtle manner, Canning has made his mark on this episode and it's better off because of it.
At the same time though, the character of T'Pring (Gia Sandhu) is in danger of being known only for comedy set up. Lest we remind you, that the mid-season point — episode five — of season one, was "Spock Amock," in essence, another body swap installment revolving around Spock (Ethan Peck) and T'Pring. Sadly, the same cookie cutter-style seasonal planning that is blindingly obvious in both "Picard" and "Discovery" is now beginning to creep into "Strange New Worlds" too. The showrunner could've at least made this installment the sixth episode in the season, so it wasn't an identical format. But this is a reflection of Kurtzman and Akiva Goldsman rather than Canning.
Moreover, you could argue that for all the good Nu-Trek has done for the LGBTQ+ community, it still seems to stereotype mothers-in-law. Perhaps it's about time this cliché was updated rather than risk putting it through the reinvention wrangler.
But that seems to be the main problem with this second season of "Strange New Worlds," it's seems to predominantly be made up just updated Trek tropes. We sincerely hope that the highlight hopes of season two aren't being pinned on the "Lower Decks" crossover installment, which appears to be in episode 7 and we remain cautiously optimistic. This could all so easily be solved, if only there were more episodes in a season, as we alluded to above.
It's little wonder people are beginning to switch off, or at the very least just dip in and out... The whole what-will-happen-to-our-heroes-next-week sensation that can only be properly experienced through a substantially longer season...and viewers find it harder to remain invested in their favorite characters with much longer wait times between seasons and then those seasons have less than half of the normal number of episodes.
However, with all of that said, this is still very much a standout episode. The comedy in this comedy-loaded episode is fun, well-written and most important of all, is offered in moderation. Just like Sam Kirk's cameo. This is the best example of how to handle an "f-bomb" in "Star Trek. The repercussions of Spock and Chapel should be interesting, but it's a pity T'Pring hasn't been used to greater effect. Will we actually see Sybok again? Indications are negative at this time. The performances are strong and this remains a solid sci-fi show. We just think it could be even better.
"Strange New Worlds" and every episode of every "Star Trek" show, with the exception of "Prodigy," currently airing streams exclusively on Paramount Plus in the US. Internationally, the shows are available on Paramount Plus in Australia, Latin America, the UK and South Korea, as well as on Pluto TV in Austria, France, Germany, Italy, Spain and Switzerland on the Pluto TV Sci-Fi channel. They also stream exclusively on Paramount Plus in Italy, France, Germany, Switzerland and Austria. In Canada, they air on Bell Media's CTV Sci-Fi Channel and stream on Crave.
Follow Scott Snowdenand follow @Spacedotcomon Facebook and Instagram.